Betties N Brimstone is a blog with one mission: to help you find your own unique personal style and confidence! We love fashion, beauty, and design with vintage, mid-century, rockabilly, and goth themes.
This blog is written by Jen and Steph. Jen makes and sells art via her store,
Hell Razor
, and Steph sells vintage wares via her shop,
Calamity Layne
. Read a little bit more about each of us below!
ABOUT JEN: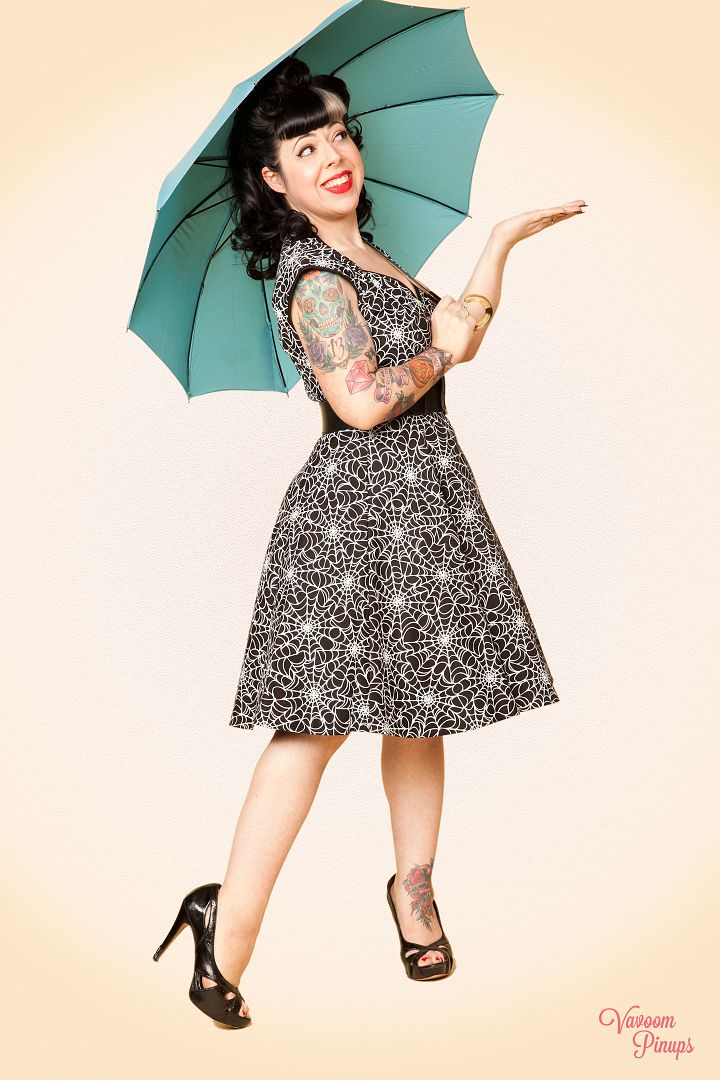 Hi, I'm Jen and I make and sell stuff for
Hell Razor
. My husband's name is Todd. We both work as teachers during the school year. We have one son,
Iggy
, who was born in January 2012. We have two dogs: Motorhead and Dio.
Other interesting/fun facts about me:
I skate with the Chicago Outfit roller derby league under the skater name Ronnie Maims Dio.
In July 2014, I had gastric sleeve surgery. I've struggled with my weight for most of my life, but conditions worsened after I gave birth to my son. It's been an amazingly positive, life-changing experience for me, and I would recommend it to anyone whose doctor recommends it.
I'm a pescetarian. That means I'm a vegetarian, but I eat fish/seafood. I also eat eggs and cheese, so I'm closer to the "vegetarian" label as opposed to "vegan."
I like art, tattoos, vintage shopping, pyrex, dogs, food/cooking, design/interior design, fashion, makeup, photography, planners/office supplies, black comedies, and computers.
I am inspired by mid-century modern/retro and vintage design, Tim Burton and all things goth, heavy metal music, Betsey Johnson, Tarina Tarantino, skulls, skeletons, and day of the dead.
My all-time favorite band is Nine Inch Nails. I listen to a lot of different music, but if you pressed me to name a favorite type, it would be heavy metal. I also like electronic, industrial, hard rock, big band/swing, 80's new wave, and an occasional pop/rock bit of awesomeness like Gwen Stefani.
You can also find Jen here:
I'm Stephanie, and I sell unique vintage clothing and other fun stuff at
Calamity Layne Vintage Threads
. I have an obsession with vintage, music, and pin up fashion!
When I'm not scouring thrift stores and estate sales for cool stuff, I'm hanging out with my husband Dave and our two dogs, Bourbon and Peggy Sue, and our cat Audrey!
I grew up on a farm in Ohio.
I make earrings out of vintage beads and charms; someday I hope to put out my own line of rockabilly-inspired clothing.
I sing and play guitar and I used to play piano!
New Orleans and Nashville are my two favorite cities!
My husband is the bass player in Man Called Noon.
I've managed punk, metal, and rockabilly bands.
I met my husband at 3AM on a Wednesday at a dive bar and we got engaged 4 months later! Woo!
My degree is in music business management.
I have a giant crushes on Dave Grohl and Scott Lucas (from Local H).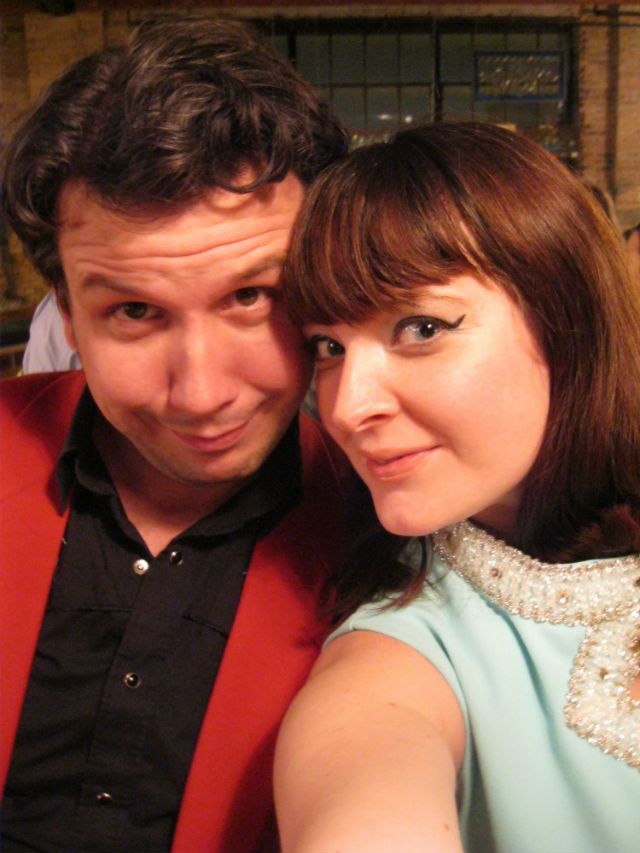 You can also find Steph here: