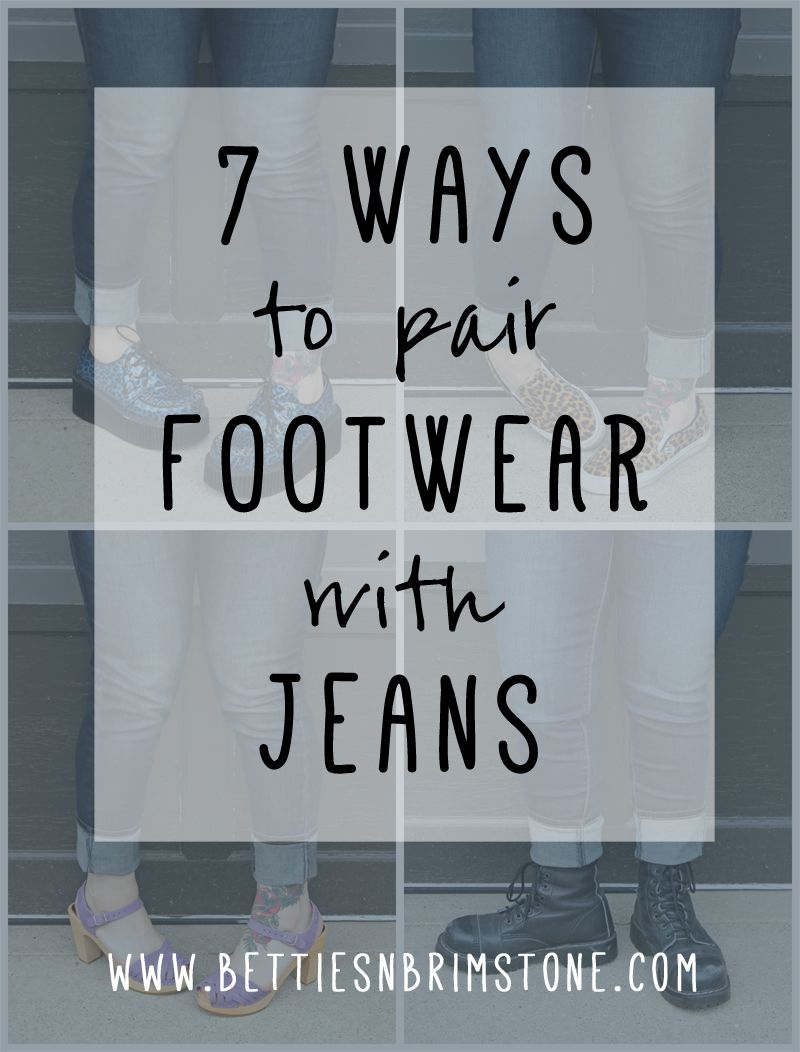 A while back when I posted my "
5 Alternatives to Wearing Shorts
" post, I mentioned that cropped pants were one of my favorite summer wardrobe pieces. I briefly touched on how I can roll them up to customize the length, and pair them with different footwear for more casual or dressy looks. I thought I'd go into this fashion combo with a little bit more depth in today's post.
For almost everyone, a good pair of jeans is a staple piece in their wardrobe. But have you really stretched the possibilities of style with your denim? Try some of these looks below and switch up your style!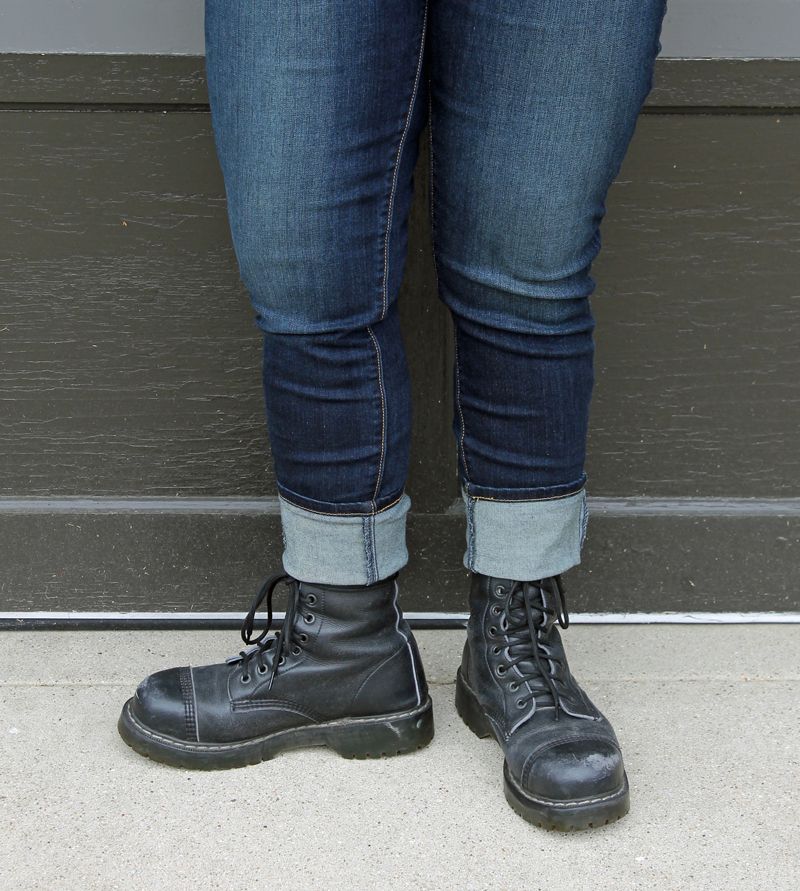 1. Combat Boots
I love my combat boots, and for me, it's definitely a goth wardrobe staple. I've worn them a bunch on the blog. This particular pair are a non-leather steel-toe version from
MooShoes
. Typically, one would put on their combat boots, and let the cuffs of your jeans hang where they may on top. But have you tried rolling up and cuffing your jeans to show off more of the boot? I love this style, and I originally used this technique on capri jeans to stretch out their life from summer into fall and winter. But now, I roll my full-length jeans up to get this look because I love it so much.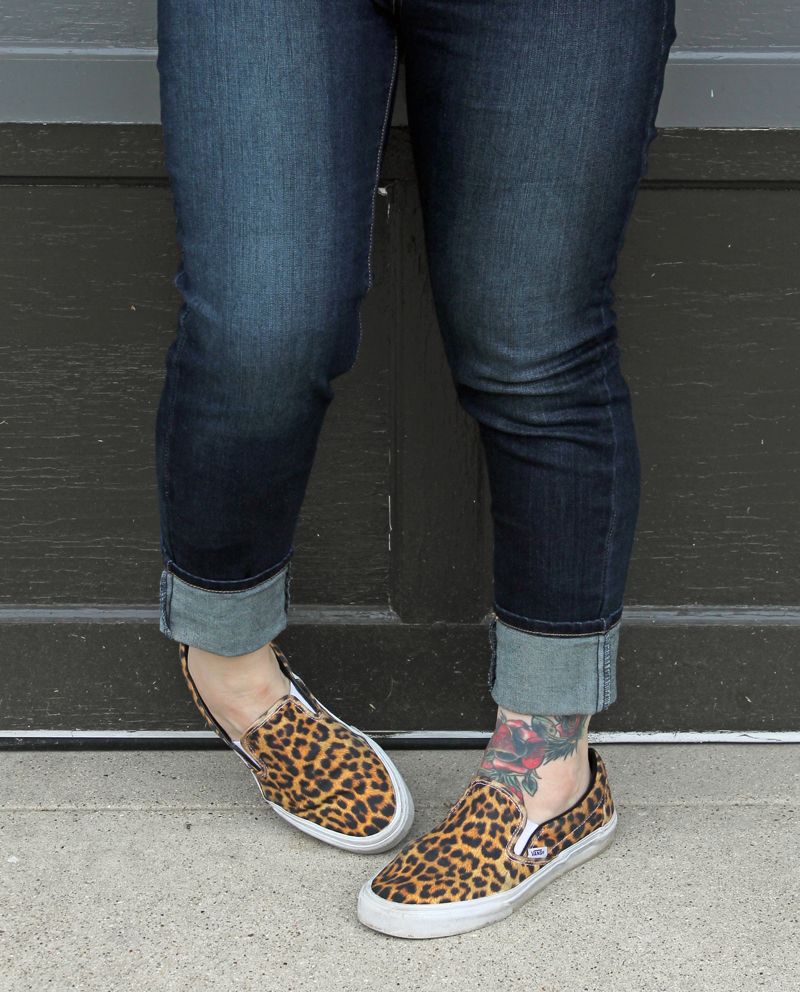 2. Slip-on shoes (Vans)
This is probably my #1 go-to summer footwear selection, for fashion AND for comfort. Go with or without socks (I prefer those super low footies), and you can stay cool in the heat and also not have to worry about your pedicure! Bonus. And I love that Vans (or a generic similar-style brand) come in so many great patterns and colors! This leopard pair acts pretty much like a neutral for me. I've even been known to wear
these shoes with dresses
!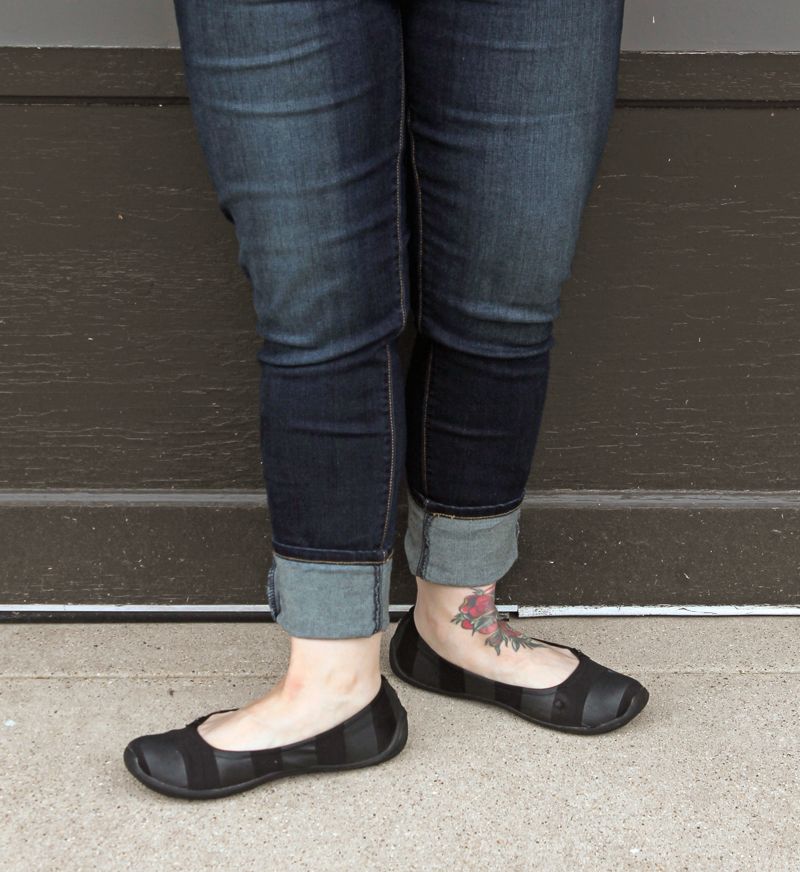 3. Ballet Flats
Ballet flats are like the perfect mix of dressy and casual. If you pick the right kind (like these old Dr Scholl's faves of mine), you don't need to sacrifice comfort, either! I've got simple black flats on, but this style of shoe also comes in a variety of colors and patterns to fit your wardrobe needs. A simple jean cuff and dressier top (maybe with a cardigan if it gets chilly?) will give you the perfect combination for a night out.
4. Dressy Sandals
These
Swedish Hasbeens
are on my list of "dressier" sandals because of the heel on them. I think that they look great with jeans, whereas normal high heeled dress shoes sometimes can look a little out of place. I love the fun purple color, as it's a little out of my normal comfort zone, but still a common enough color in my wardrobe to coordinate with many items.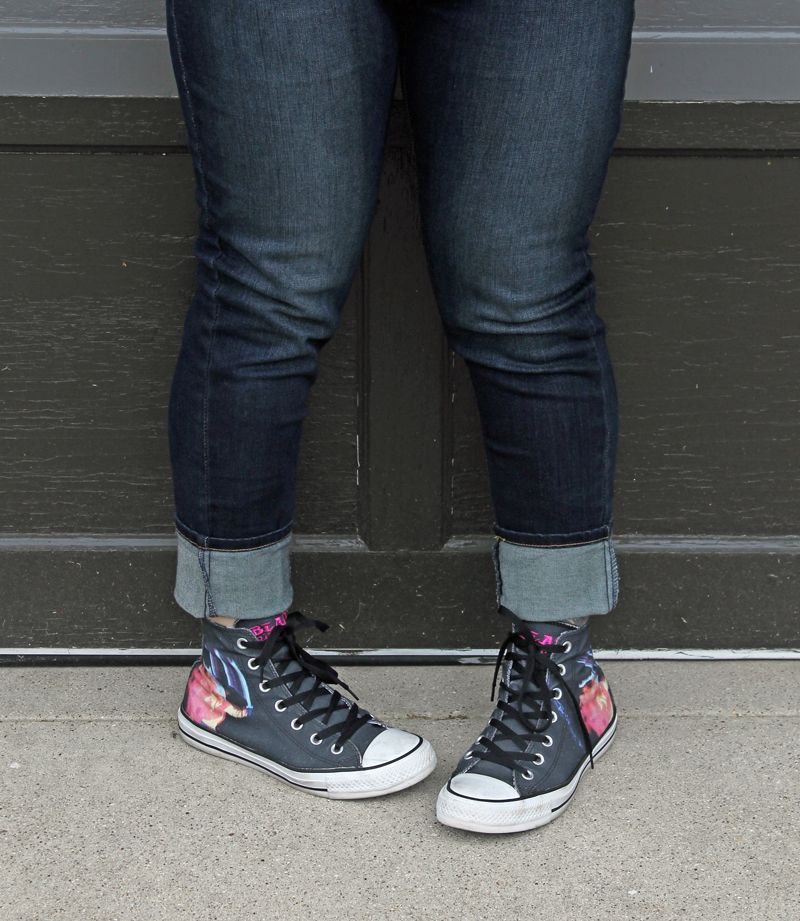 5. High-Top Sneakers
Maybe dressy shoes aren't for you, and you want to shake up your normal casual sneakers routine. Maybe try a pair of high-top sneakers, like these
Converse All-Stars
, with your rolled up denim, to show off the design. I first started rocking this look
last summer
after finding this Black Sabbath version at the outlet mall. Why buy high tops if you're just going to cover them up?
6. Ankle Boots
As fall starts to arrive, you'll see lots of ankle booties appear in stores. I snagged these cute leopard and glitter pair last fall from Target, and I love pairing them with my cropped cuffed jeans to show off their style. This combo goes great with a sweater or tunic and is professional enough for the workplace (assuming your workplace allows jeans!).
7. Creepers
Yet another goth wardrobe staple. If you've been reading my blog for a bit, then you know about my love for creepers, my favorite pair being
this bat wing pair from Demonia
. I have seriously gotten my money's worth out of my creepers, I wear them so much! Although I originally bought them with the intent to pair them with tights and skirts, I've found that cropped jeans also coordinate well with my creepers and t-shirt collection!
People wear jeans all the time... Hopefully this list of items has given you some new food for thought and inspiration for when it comes to styling your denim with footwear. I almost always cuff and roll up my jeans now. Do you have any interesting or unlikely footwear combinations in your wardrobe styling arsenal?
Rock On,
Jen @ Hell Razor