Have I mentioned lately how much I love cheese? My IRL friends and family can attest to it. I identify as a vegetarian to most of the general public (technically, I am a pescetarian, but it's too much work to explain to the majority of people in casual passing, they don't need to hear all of that), and cheese (well, and eggs) are the big reasons that although I like the idea of going vegan, I am too selfish to do so at this point in time.
But dietary restrictions and moral codes aside, I'm not here to argue about that. Just wanna say that I love cheese, and now that the summery weather has finally arrived, I'm digging all of the seasonal fruit that abounds (especially watermelon in particular, but I'll leave that for a future post).
I thought I'd share some of my favorite fruit and cheese pairings with you. No fancy recipes needed, just eat these two foods together and deliciousness awaits!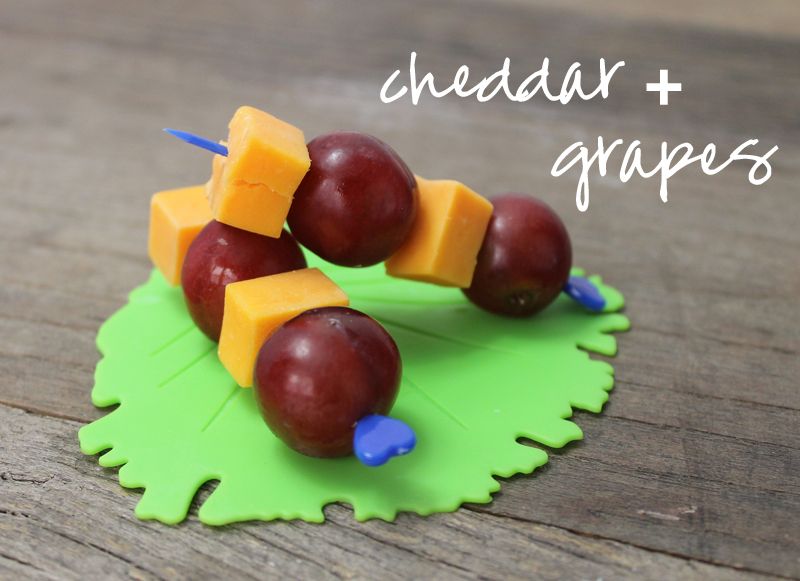 1. Cheddar and Grapes
This pairing has been a long-standing tradition in my bento lunches (see
my very first Bento Report post!
), and recently, my friend Beth had these tiny skewers as part of the spread at her little one's birthday party. I think I probably ate the majority of them!
It's easy to make cheddar and grape skewers, since the fruit requires absolutely no cutting, and the cheese is easily cubed up (hey, if you buy those cheddar cheese sticks, it's even easier to cut up!). This pairing is great for a snack, or for a BBQ pot-luck party, and as a side dish (or even dessert option!).
I like the red grapes, but green grapes are just as good. :)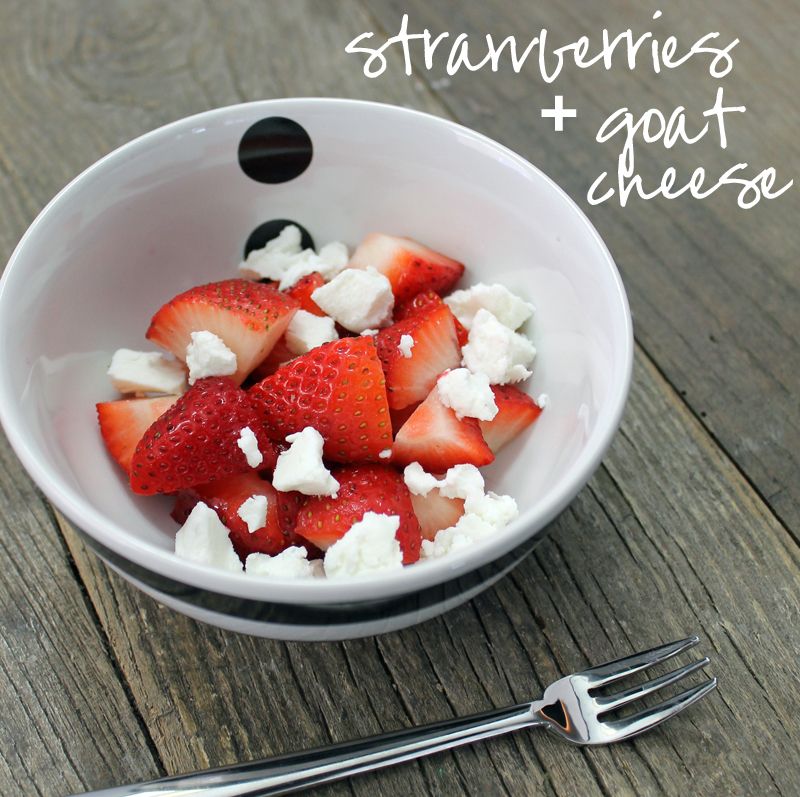 2. Strawberries and Goat Cheese
Strawberries and goat cheese are a delicious pairing. You can use them as a topping on a leafy green salad (use a balsamic dressing!), or enjoy them on their own. I cut up my strawberries into small chunks, and crumbled goat cheese on top.
This mix is also delicious enough to act as a healthy dessert option!
3. Raspberries and Mozzarella
This pairing wasn't an obvious match to me at first, but a new discovery that is absolutely delicious! I used fresh mozzarella (if you can find balls in the tiny size, they're great for skewers, as shown above) and red raspberries.
I think mozzarella/raspberry skewers could be mixed with cheddar/grape skewers to make a fun fruit and cheese platter for a party or summer BBQ!
4. Dried Cranberries and White Cheddar
I touched on this pairing previously on the blog when I discussed
my favorite protein-rich snack options
- I'll take these two items and add some raw almonds to the mix! This packs relatively well for lunches and snacks - just be sure to cut your cheese up into tiny bits to match the size of your dried cranberries.
Don't like dried cranberries? You could sub in raisins or other dried fruit, like blueberries! Yum!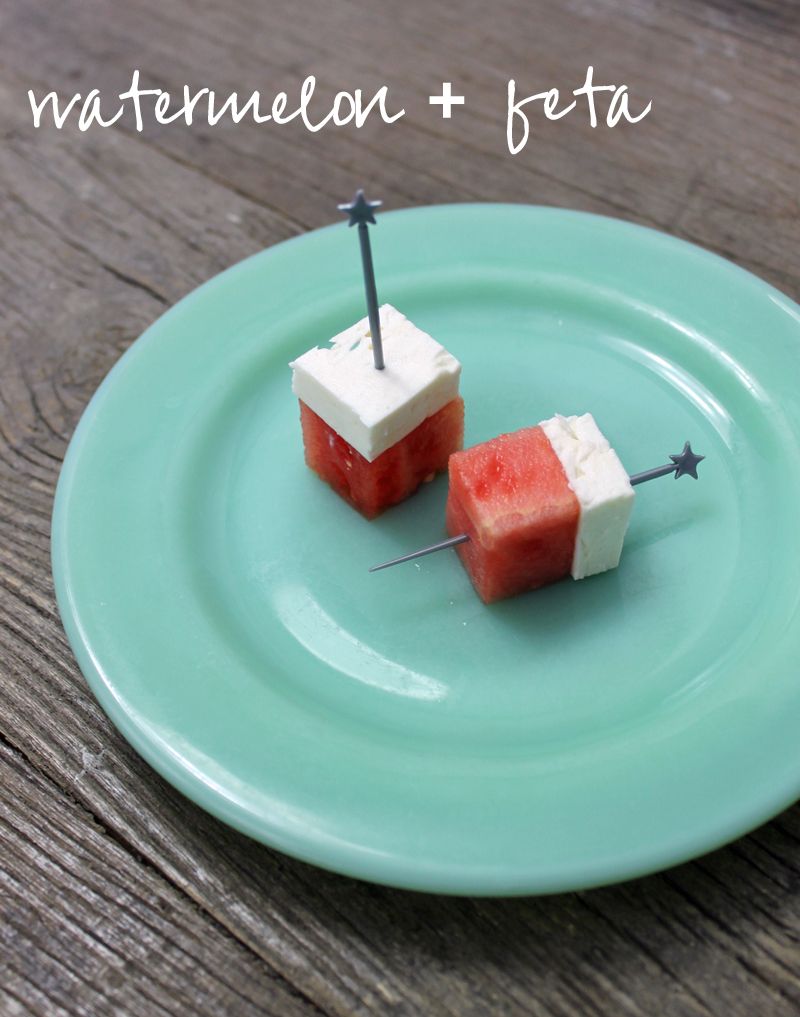 5. Watermelon and Feta
I became obsessed with watermelon and feta
last summer
, I believe. There's something about the sweetness of the watermelon and the saltiness of the feta that is amazingly irresistible.
Want to make a good thing even better? Add balsamic glaze. OMG. I
posted a photo of this mix on my IG feed a couple of weeks ago
.
So, now you have several fruit and cheese options to try out this summer! I love that this is an easy-to-make snack that requires no cooking, and is versatile enough to be a snack, appetizer, side dish, or even dessert! Great for pot-lucks and BBQs!
Looking for more party food ideas? Check out this
round-up of party food ideas
from previous BnB posts!
Rock On,
Jen @ Hell Razor