I am not a fitness freak. In fact, I hate exercise. Until I started roller skating, I was completely averse to anything athletic or that might cause me to break a sweat. It's my one exception to the exercise rule, but thank goodness, because it's helped me to keep off the weight after surgery.
One of my favorite things about roller derby is the fashion. Not everyone who plays roller derby is into the fashion aspect, or dressing up, but it's certainly welcomed and even encouraged, so it's just yet another awesome part of roller derby that I love.
Even if you are not a roller skater (What's wrong with you?! Go out and get some skates!), you can use some of the basic components from derby to help create and inspire your own unique fitness fashion sense.
Let's start by checking out my typical roller derby gear (and fashion) set up: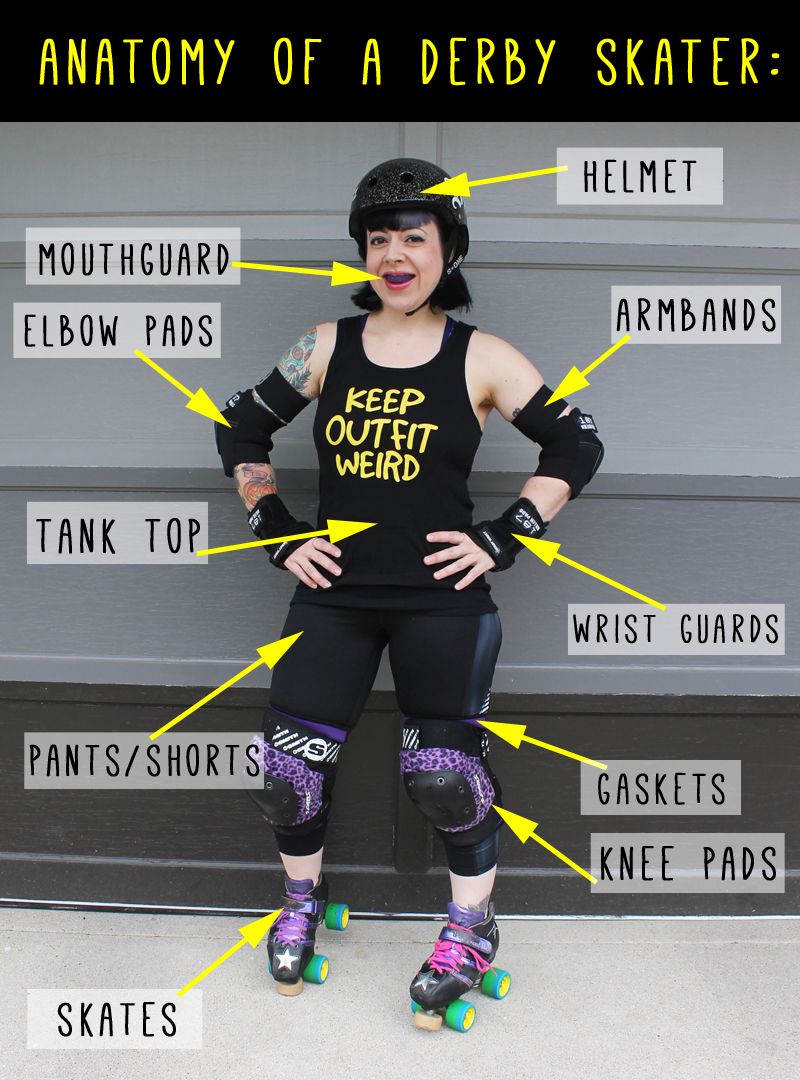 The first thing you might notice is that there sure is a lot of STUFF. And yep, that's true. I have a giant suitcase backpack to haul it all around in. I've done some posts in the past related to
roller derby gear
, and even to
my own personal roller skates
. So, if you're looking for specifics on my gear (including where to buy), please check out those posts for more info.
The outfit shown here is actually kind of on the tame side... depending on the day/weather (it's pretty hot out right now), I might switch out the capri pants for colorful tights and patterned booty shorts,
like these from Derby Skinz
. Also, colder weather means that I'm more likely to bust out my crazy patterned knee socks, too.
Some of my fashion choices are for, well, fashion. My knee pads are purple leopard, and my gaskets are purple. I buy sports bras in fun colors. My arm bands are embroidered in a pointy heavy metal-esque numerical font. But others are more functional. Tank tops/sleeveless shirts are super important for scrimmage, as your skater number needs to be visible to the refs. My low socks and capris are merely a fashion choice dictated by the hot weather.
You may be thinking, ok, this is cool, but how does it relate to non-derby fitness fashion? Well, here you go:
I got this awesome Derby Grrrl tank in my Bout Betties subscription box!
If I was doing a fitness-related activity SANS all of my crazy derby gear, I might dress very similarly: still in a fun tank top and capris, but with some fun gym shoes instead of skates. Alternatively, I could wear my short shorts and colorful tights with a fun tank or tee for non-derby fashion, too. It really depends on your level of comfort. But it's super important to have fun with your style, even if it's just for fitness! You'll feel better about yourself and be more motivated to actually DO the thing if you know that you get to dress cute in order to do it.
PRO TIP:
Did you know that you can buy "girl's" gym shoes and save a bunch of money? Nope, I do not have a ridiculously small shoe size. I wear a size 8. But I recently learned that a girl's size 6 = a women's size 8 and it's changed my world. Shoes are literally so much cheaper to buy! Plus, you can find cute styles quite a bit more easily.
The shoes I'm wearing in the photo above are on sale and available from Kohl's right now!
Linky here
. I do not try to spend a lot of money on my fitness fashion. I get a lot of my fitness wear at Target. Seriously. They have a nice
section of workout wear
for not a lot of bucks. I've also gotten a few pieces (surprisingly!) at Forever 21. But most of my tanks and tees come from
my derby team merch
, fun online shops like
TeePublic
, or in the case of the photo above, my
Bout Betties subscription box
!
I recently became a brand ambassador for Bout Betties, which is a perfect match, really, because I blog and I skate. Also we both have the word "Betties" in our name. :)
I made an un-boxing/review video for
my YouTube channel
all about it, if you'd like to get more details: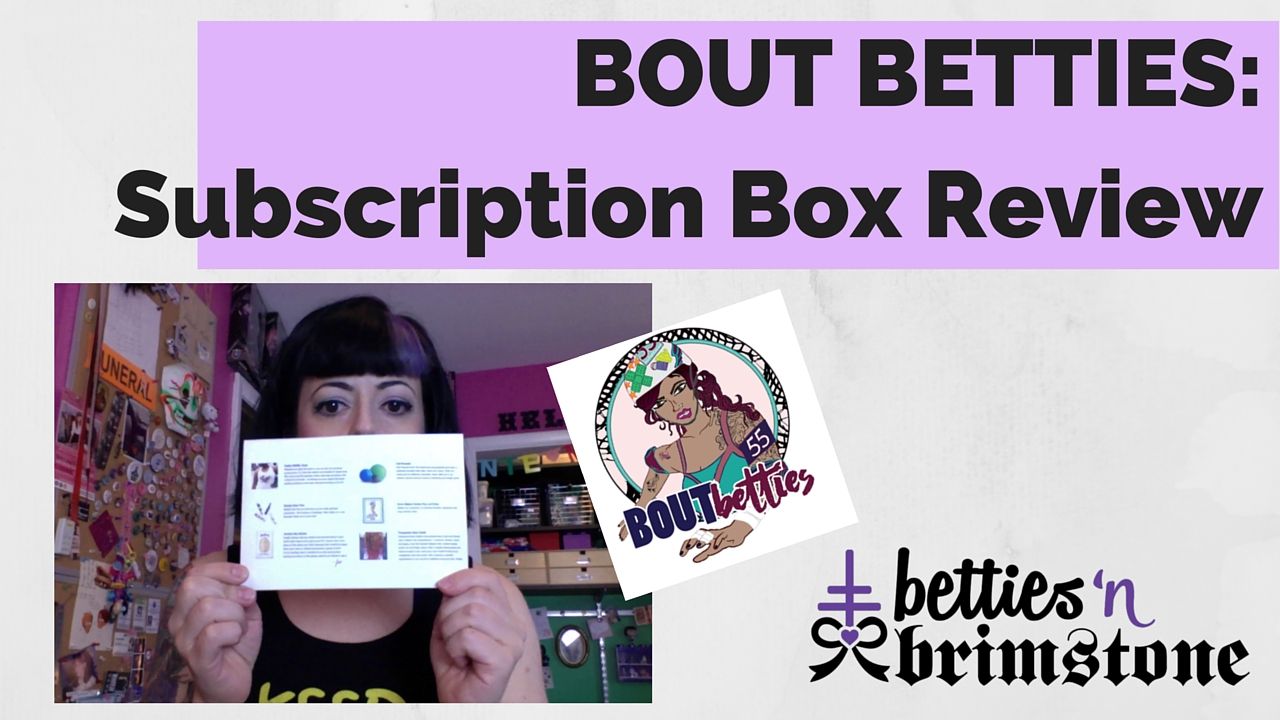 Hopefully this post has given you some ideas for using your favorite activities as inspiration for your fitness fashion style. Mine is roller derby. Do you have a different sport or athletic activity that inspires you?
Rock On,
Jen @ Hell Razor