Hi there!
So...Our entire house has been under construction for the past 2 weeks. It's been 2 weeks of stepping over boxes, eating take out, and getting up an hour & ½ earlier than normal. Needless to say, I have not been the most cheerful / well-adjusted person to be around for a while. They FINALLY finished putting everything back together yesterday and I haven't been that ecstatic about anything in a LONG time. Although, the basement is still ½ demolished, I'm excited to start redecorating the upstairs and I started with our master bathroom. I thought I'd use this experience to share my top 5 tips for redecorating any room in your home.
1.
Change Your Mindset
In my mind, the master bathroom had always been kind of a throw away room…It was the only room in the entire house that the previous owners had updated and it wasn't done professionally. They used really cheap materials and it turned me off to even thinking about trying to make it look cute. So, I decided that once the renovations were done, that would be the first room I'd tackle.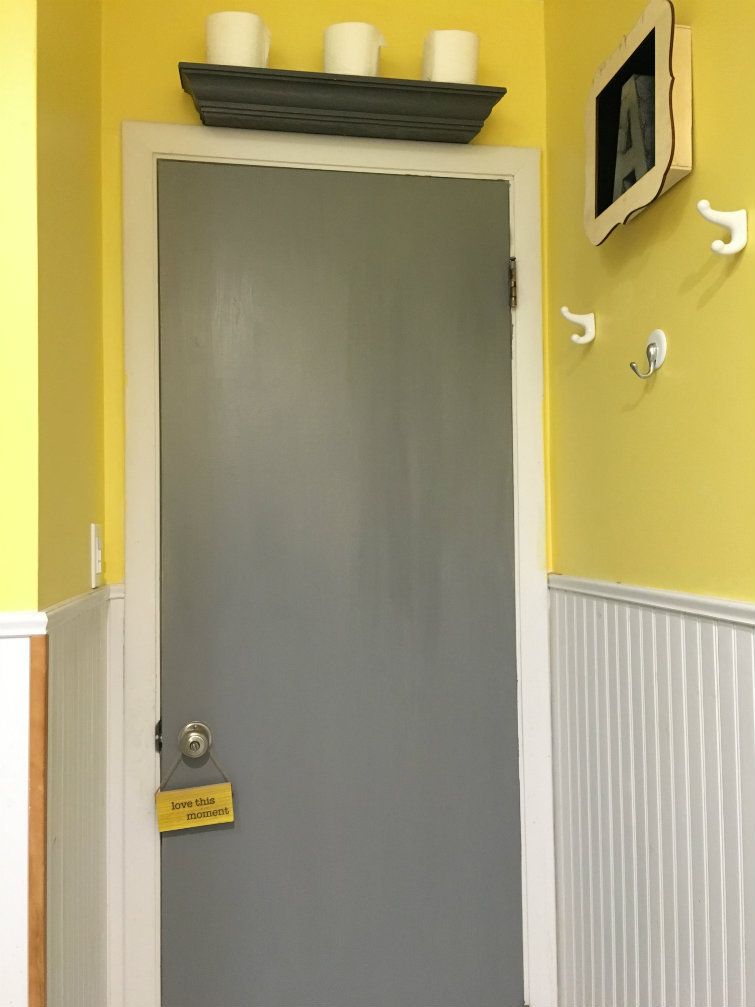 2.
Plan to Utilize Your Space
Unless you're tearing out walls, utilizing the space you have is crucial. The master bathroom is probably the smallest room in the entire house and storing anything in there is a joke. To help alleviate this problem I planned spaces to incorporate shelving and found accent pieces that could be utilized in multiple ways for storage.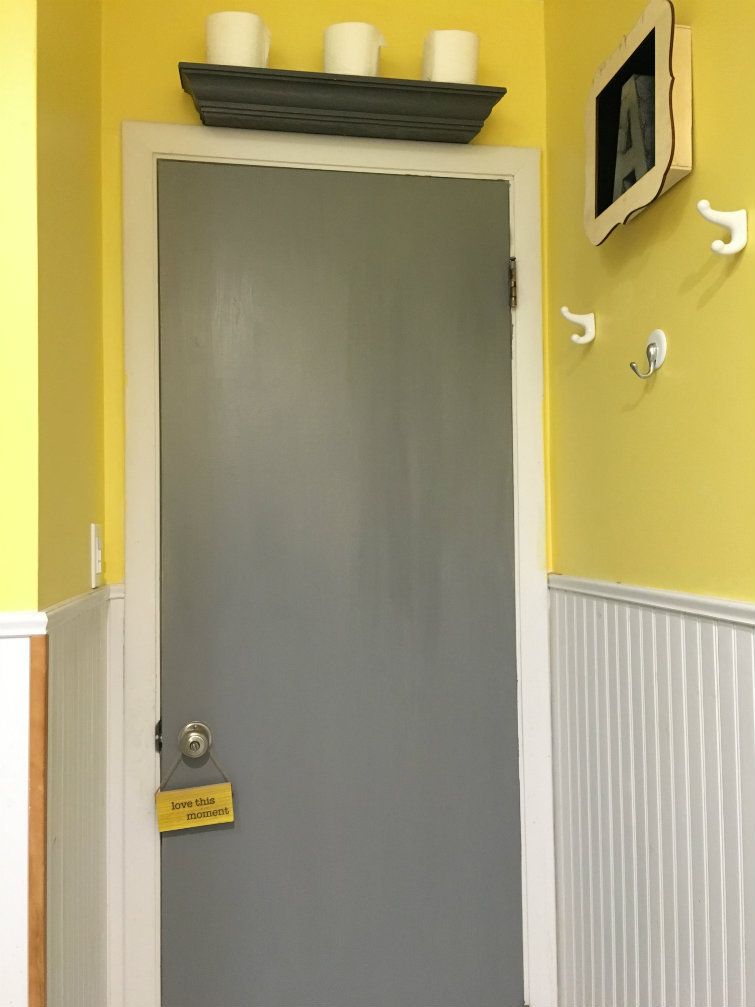 3.
Find a Photo Before
I delve into decorating a room, I always like to look at vintage photos or advertisements for inspiration. If I want a room to feel cheery, I look at vintage vacation ads or color photos of Carmen Miranda. A quick Google Image or Pinterest search will usually result in some inspiring color pallets. Choose 3 or 4 colors that stand out to you in the photo and then base your color and décor choices on those colors. For the bathroom I knew I wanted to make it feel cheery and I liked grey and yellow as a color pallet.
4.
Don't Be Afraid to Be Bold!
I always use a lot of color and unique accent pieces in my décor. I feel like it exudes a little bit of my personality and gives a room a little character. Don't be afraid to go bold with color, accent pieces, or furniture. I wanted the master bathroom to feel cheerful (mostly because I hate getting up to go to work in the morning and that's the first place I go) so I chose a bright lemony yellow color for the walls. It definitely brightened and opened up the room.
5.
Trust Your Gut
I didn't use many vintage pieces in this room because of the moisture aspect. While the renovations DID help with the moisture issues, I'm still afraid to put vintage things I really care about in a room where the shower is on at least once every single day. To help protect the items I DID use in the bathroom, I sprayed everything with a clear Polyurethane spray in satin. So far, so good! Trust your gut, if you think something is a bad idea, it usually is.
Until next time!
~Steph @ Calamity Layne