I really wanted a terarrium to display in my new living room…Unfortunately, I didn't have $90 to drop on a pre-made one. SO, I used a little ingenuity and bought stuff to make my own! Originally, I was going to go full terrarium with this aloe plant, but when I got it home I liked how tall it was just growing out the top of the container. So I adjusted my plans a little. If you wanna go full terrarium, just follow this little tutorial and plant the aloe plant where the top of the leaves are sitting just inside the container.
You will need (supply amounts will vary depending on the size of your container and number of plants):
Dirt – free…I dug it out of my garden
Rocks (3 packages) - $1 each; dollar store
1 white sand packet - $1 dollar store
A large clear container – thrift store find, $1.99
Aloe plant - this was the most expensive at $9.99 from ACE Hardware…but it's owned locally and I don't mind paying more to help a local business owner!
Total Investment = $16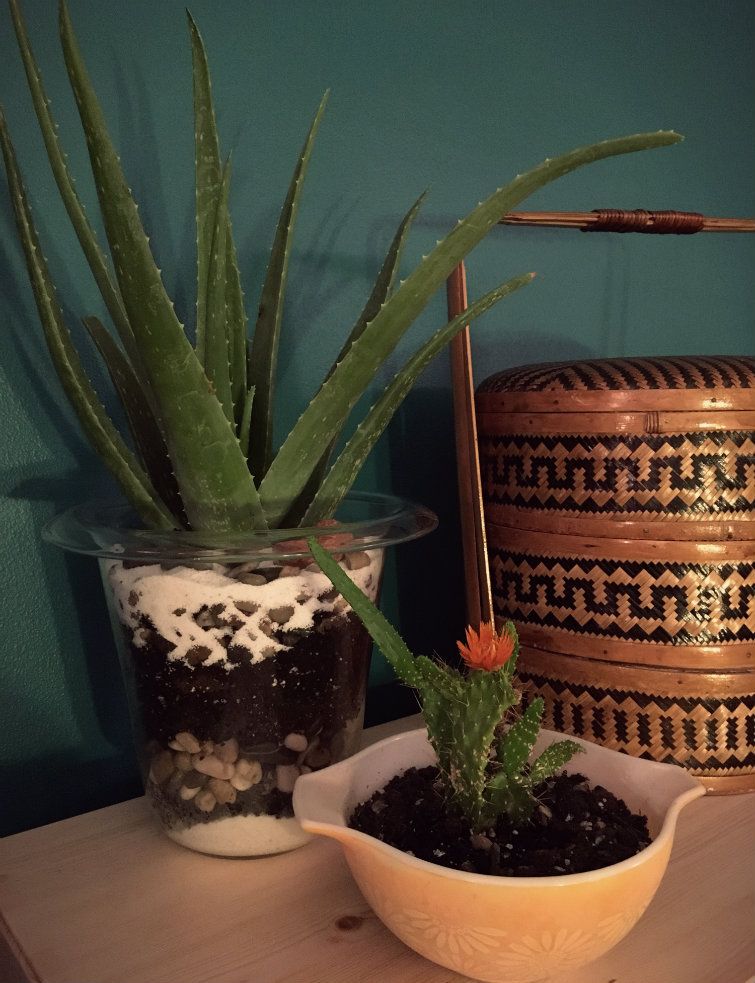 The Container:
You can make a terrarium out of any clear glass container…Mason jars, wine glasses, fish bowls…Just use your imagination! I bet you can come up with a cheap alternative to the fancy schmancy geometric containers.
The Plant:
I chose aloe because it has healing properties and is great for your skin. Plus, my grandma used to have one in her windowsill and I remember her using it for all kinds of things. If you're not into aloe, you can use any type of plant that can be planted shallow (succulents…cacti…anything that isn't a huge fan of water). Aloe likes to be in well-draining potting mix and doesn't like to be in direct sunlight. So I chose some natural looking rocks to mix in with my dirt to help with drainage.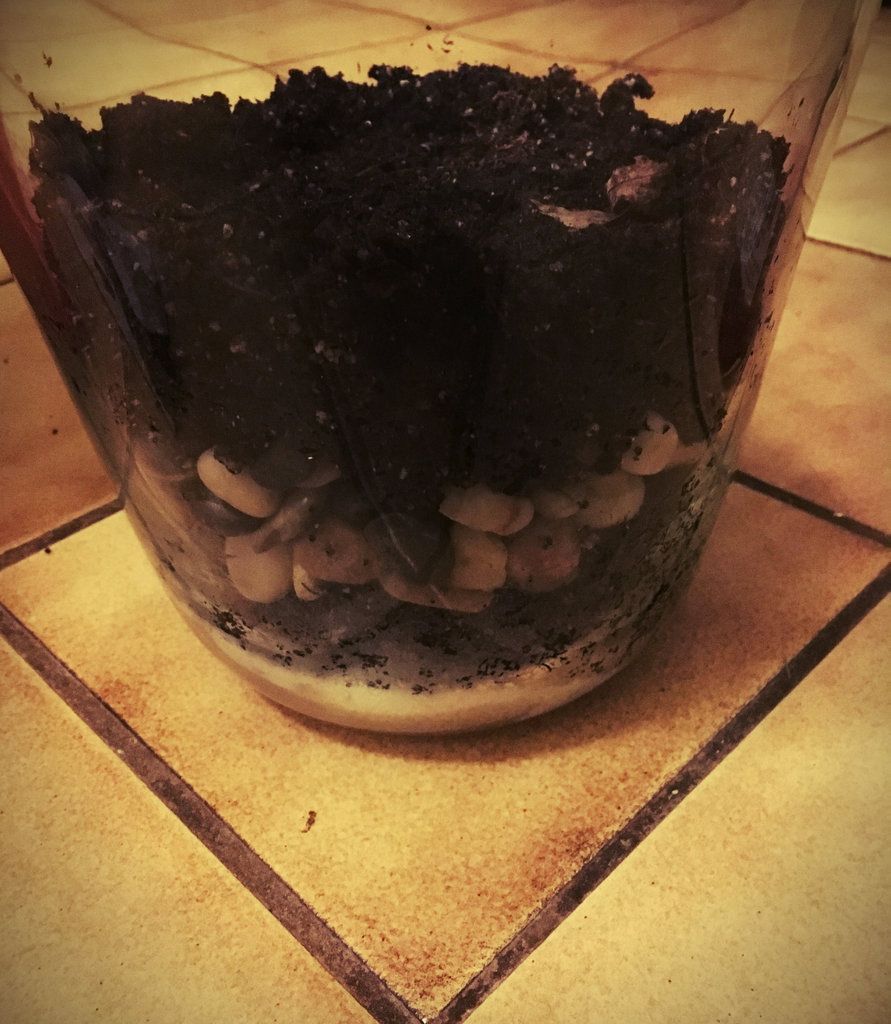 What to do:
The design will ultimately be dictated by how deep your container is. My container was tall and I ended up filling it almost completely, so I decided a few "natural" looking layers of sand and rock would look nice and help with drainage. I started out with a layer of white sand at the bottom of my container. I made sure it wasn't perfectly straight across because I wanted it to look more natural, but if straight lines are your thing, go for it! I then proceeded to add a layer of rocks and then added a layer of dirt with a few rocks mixed in.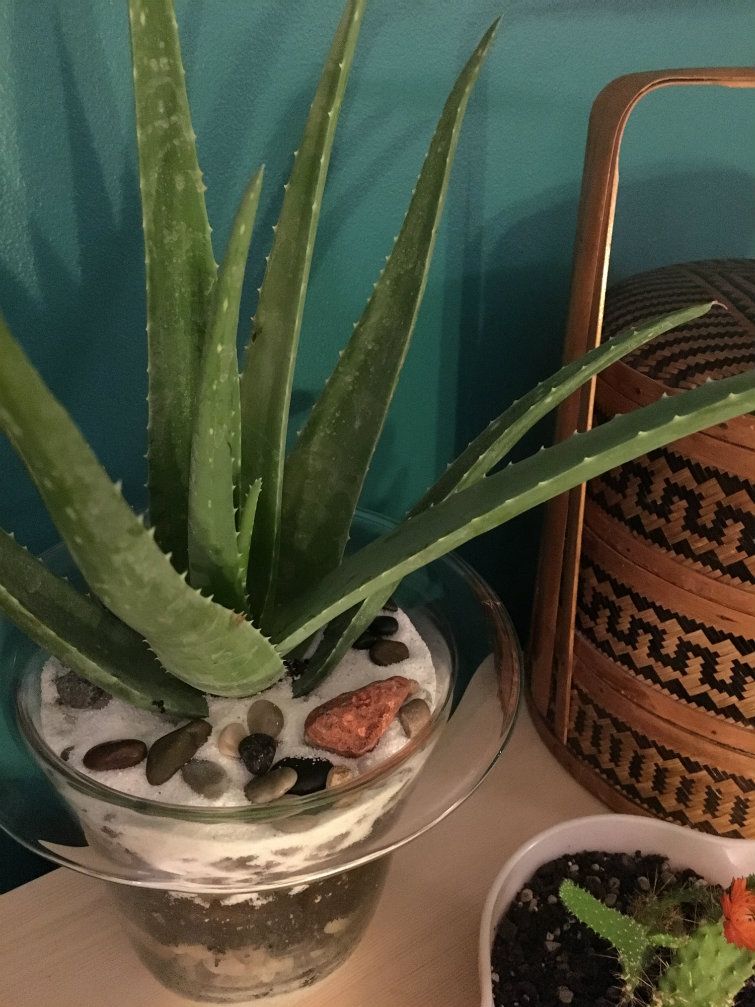 I continued adding dirt in the center and then putting rocks around the outside to make it look like a rock layer and planted my aloe plant in the center. I filled the center with more dirt and filled the top with a layer of rocks and white sand. I placed a few nicely colored large rocks I picked up in the back yard on top of the white sand for a contrast and placed it on my record shelving unit in the living room!
Until Next Time!
~ Steph @ Calamity Layne