*** This post contains affiliate links and I will be compensated if you make a purchase after clicking through my links. ***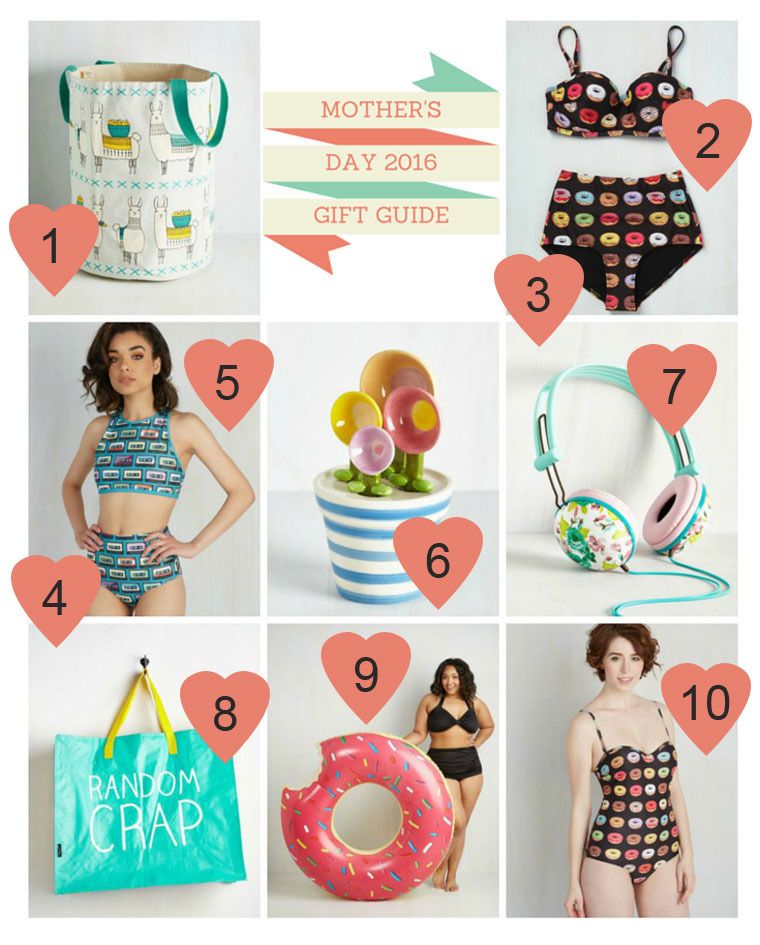 Hey guys, very soon it's going to be Mother's Day, and I was thinking... instead of the usual flowers or brunch date, how about snagging your mom (or yourself) a sweet gift inspired by the warm weather ahead - like an awesome swimsuit, tote, or other fun summer-y accessory? I made a list of cool stuff that I'd sure like to get as a Mother's Day gift - maybe it'll inspire you to shop as well!
Have you noticed my donut-y theme here? I can't decide if I love the donuts or mixtapes more... so hard to choose!
Rock On,
Jen @ Hell Razor