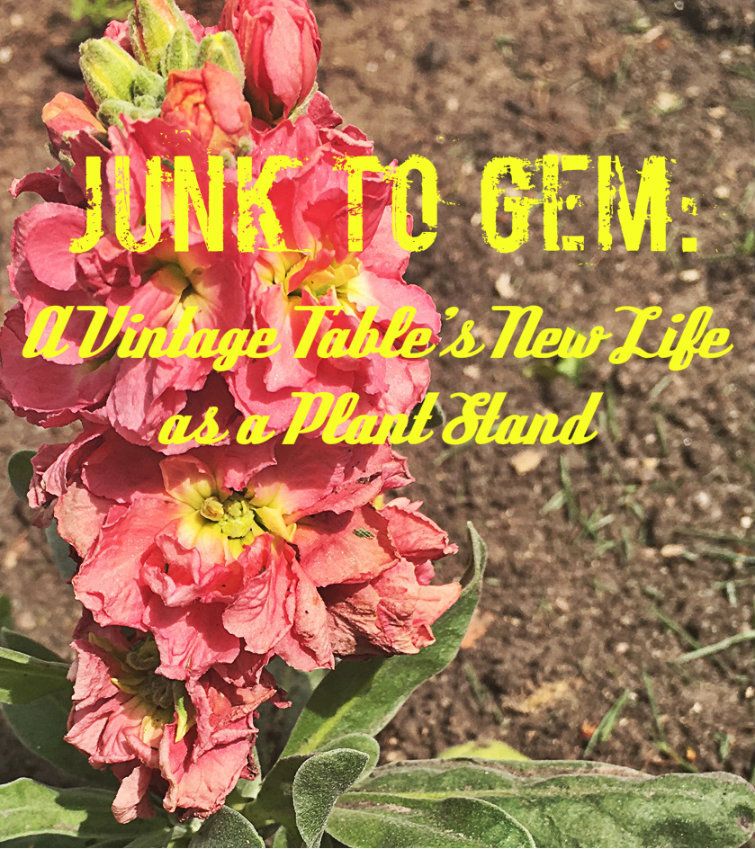 Hello fellow vintage lovers,
First off… I've got to point out that I'm not a big fan of "updating" perfectly good vintage or antique furniture. The "buy it and slap some chalk paint on it" approach drives me a little crazy… That being said, there is nothing wrong with breathing new life into a vintage piece that is a little worse for wear. I like to repurpose vintage pieces that are either seemingly beyond repair or viewed as no longer useful. To me, it is fun to imagine all of the different possibilities for something viewed as junk. It helps keep history alive and waste out of landfills.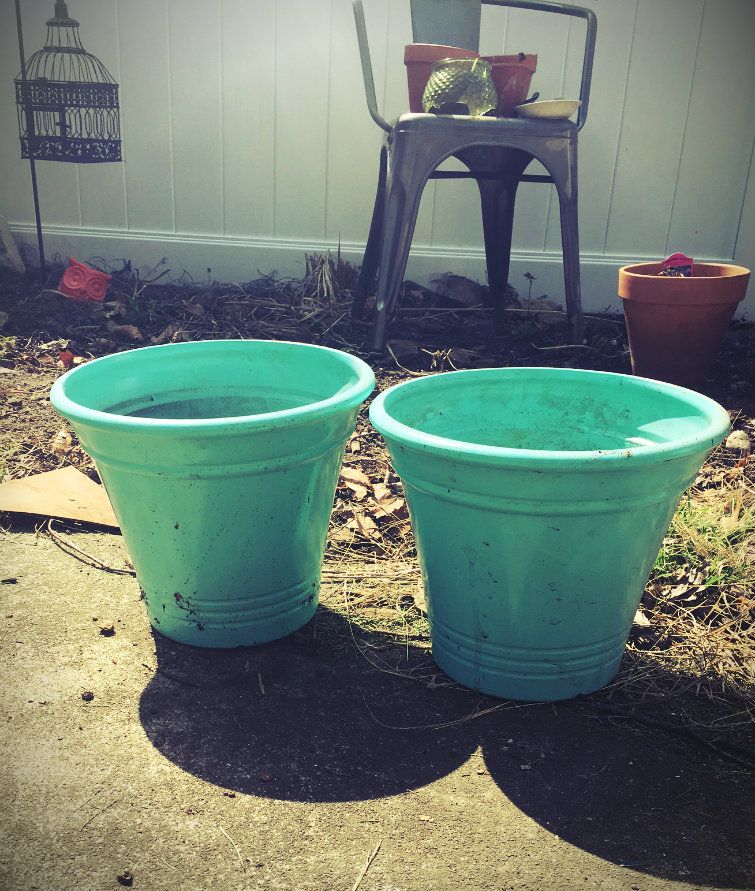 Today's "Junk to Gem" project idea was born out of necessity (and lack of funds). I was planning on planting tall / climbing flowers to improve the view of the back corner of my yard. (Long story short…I have somewhat tubby (and furry) elderly neighbors who like to wear small swimwear to work in their backyard and unfortunately, my privacy fence has slats at the top). That particular corner of my yard is always wet so it's hard to get anything to grow there. Thus, I was in dire need of a tall plant stand that would facilitate multiple tall / climbing plants.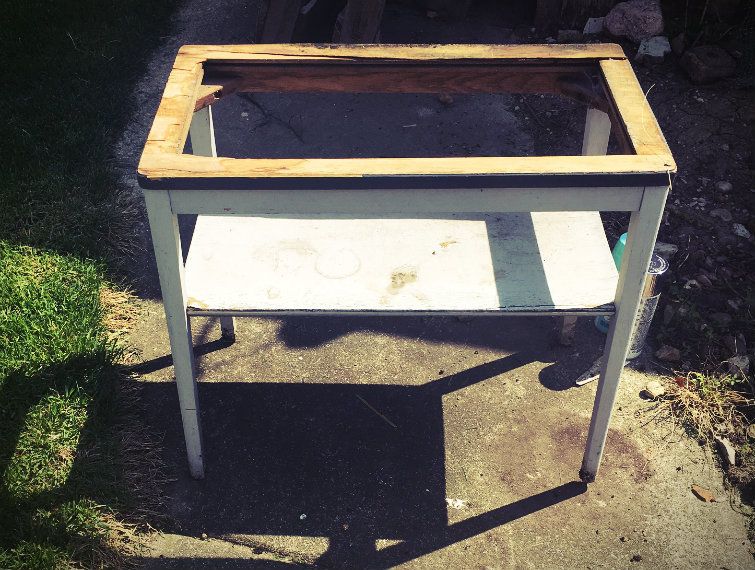 Lucky for me, I had purchased a wobbly vintage table at a thrift store for $3.00 last year. Someone had already painted over it with chalk paint and since I wasn't able to remove the paint, I started using it as a temporary plant stand in my back yard. Fast forward to this weekend…I was cleaning up all of my planters from last year and noticed that the top of the table had peeled up from the base. I peeled the rest of the top off the frame and noticed that the frame height was perfect for my back corner.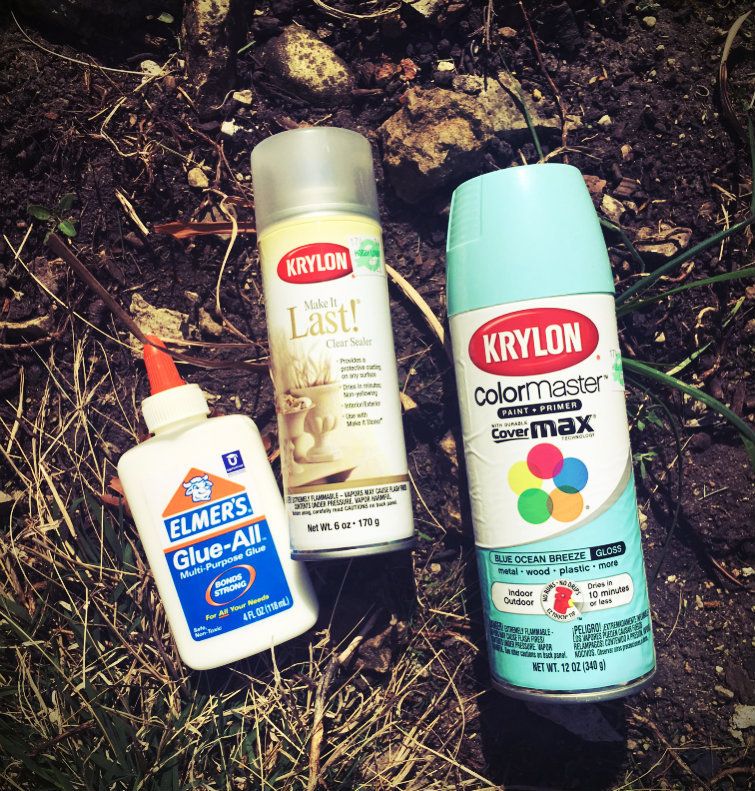 I found some Elmer's glue in my kitchen junk drawer and started pour and painting glue into all of the table frame's joints to try and stabilize it a little. While that was drying, I scoured my shed for something to place inside the frame that would work for planting. Originally, I was looking for a plastic tub or one large container, but I was pleasantly surprised that two plastic planters I had laying around fit perfectly into the table frame.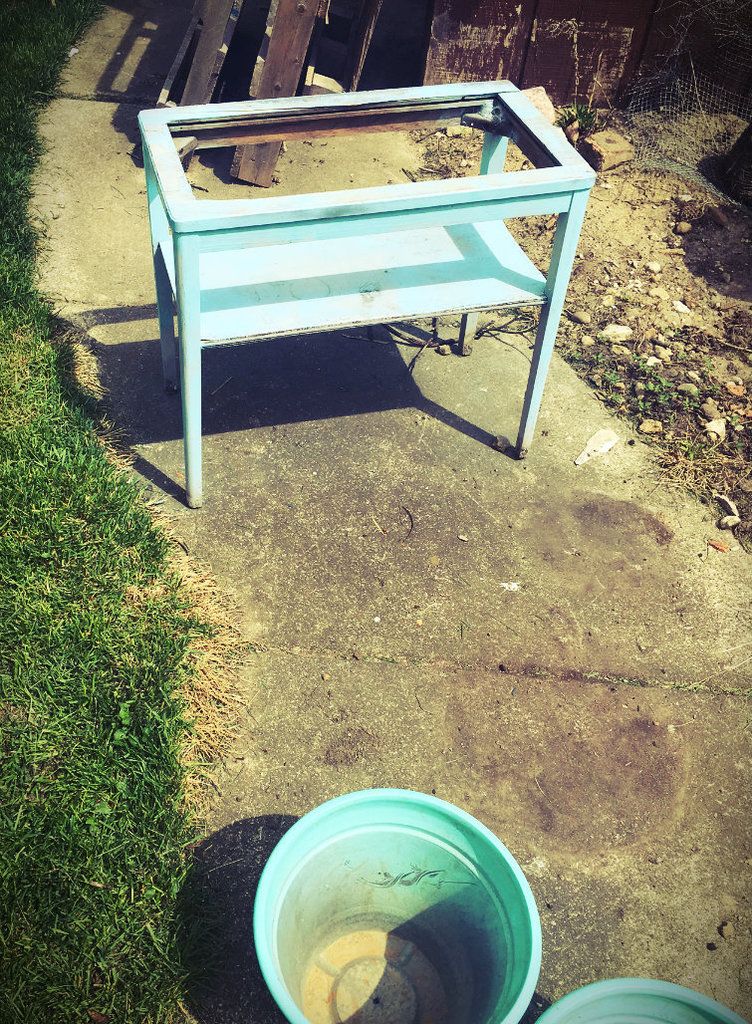 Since the pots were aqua in color, I decided to get out my aqua spray paint and paint the frame a bright aqua color…unfortunately, my paint ran out before I could get great coverage on the frame, but I guess it gives it a little character. I then sprayed the whole thing with some clear sealer just to give it a little extra water protection.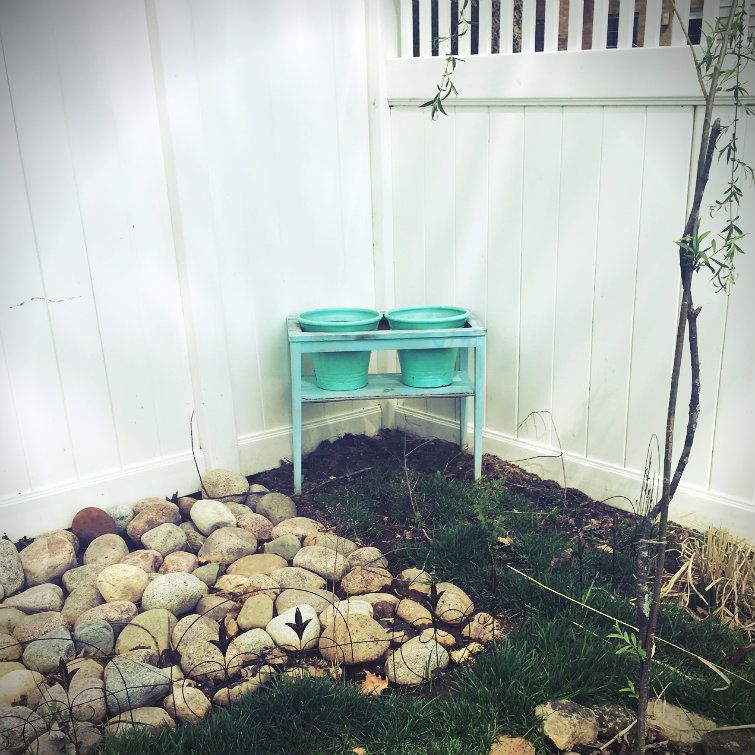 Once the contraption was dry, I put it in place, filled each pot with potting soil and planted Hollyhocks and Clematis. I am now crossing my fingers that we have an extremely great growing season and those babies grow sky high and all the way down my fence line.
Until next time!
~Steph @ Calamity Layne