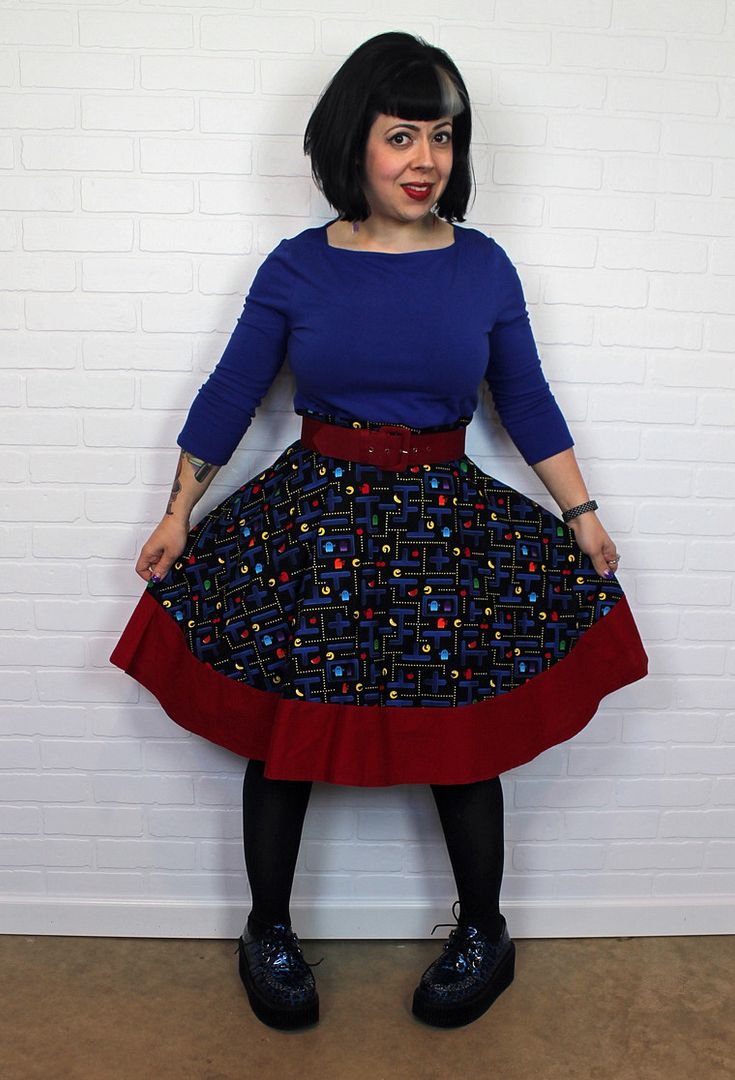 shirt - Target / tights - Target / belt - thrifted / skirt - Modcloth (altered by me) / earrings - Pixel Party, Renegade Chicago (similar) / shoes - Demonia / bracelet - FitBit
Short hair! My first official OOTD since I hacked it all off. I'm super happy with it. It's so easy to style, even if I have to re-wet it or wash it, it's still way less hassle than log hair. No tangle-y mess.
So, Pac Man skirt! This skirt was previously featured on
this blog post
, so if it looks familiar, that's why. I also talk about how I added the red border to the skirt to lengthen it, which reminds me that sometimes I can be a good sewer. I have a pink strapless dress in an awesome bat print that I'd love to tackle next and make into a skirt. I was actually thinking that I'd like to add triangular panels to make it fuller, like a circle skirt, and a border like this. I've been watching the
sewing tutorials by Annika Viktoria on YouTube
and they're giving me confidence to tackle a new project like that maybe soon.
Last time I wore this dress was in AUGUST so clearly I need to dig into my closet and wear older pieces more. When I put it on I remembered why I love it so much! I paired it with a new blue boatneck top from Target (they released
new colors! Have you seen them?
) and my new blue leopard Demonia creepers!
One of the benefits of shorty hair is that long earrings no longer just disappear into my hair. They hang below, or even just partially below, so now you can actually see them all the time! Also, how weird that I didn't wear these earrings the last time I did a blog post? Usually I'm so dang obvious like that.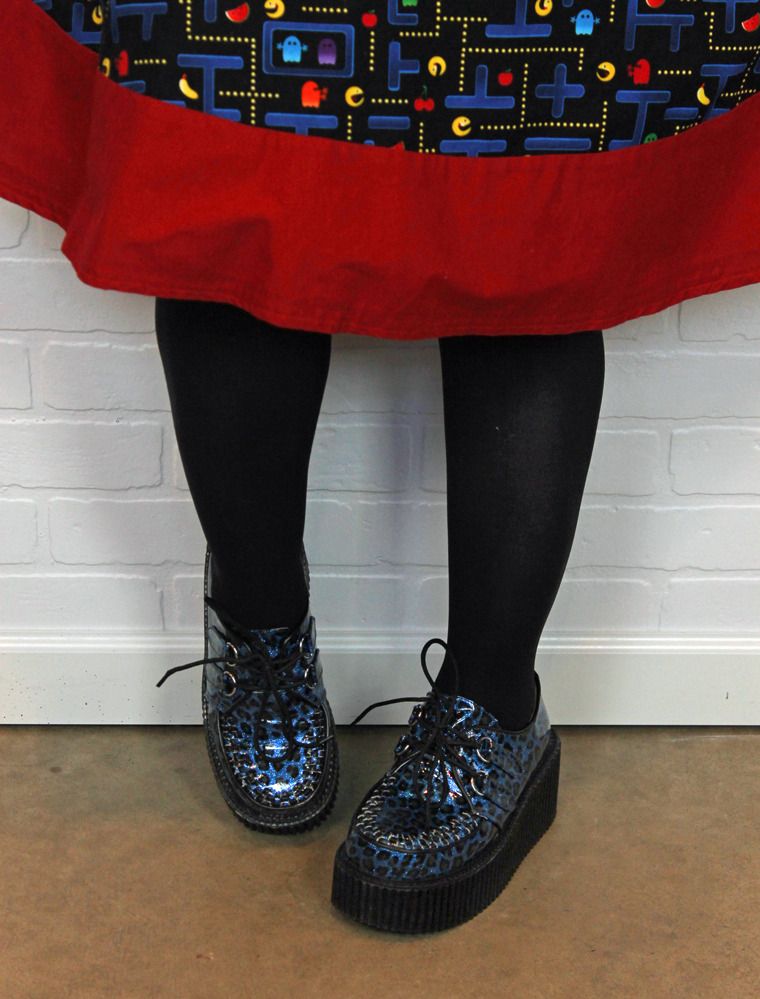 I've been talking about my love for creepers in the last few blog posts, and of course that means that I'm on the lookout for others now at a reasonable price but different enough than just "black" (my usual go-to) to justify purchasing them at all. These dark blue leopard ones are still "dark" enough for my wardrobe, but different enough from basically anything else that I own to warrant them a place in my closet. Yay!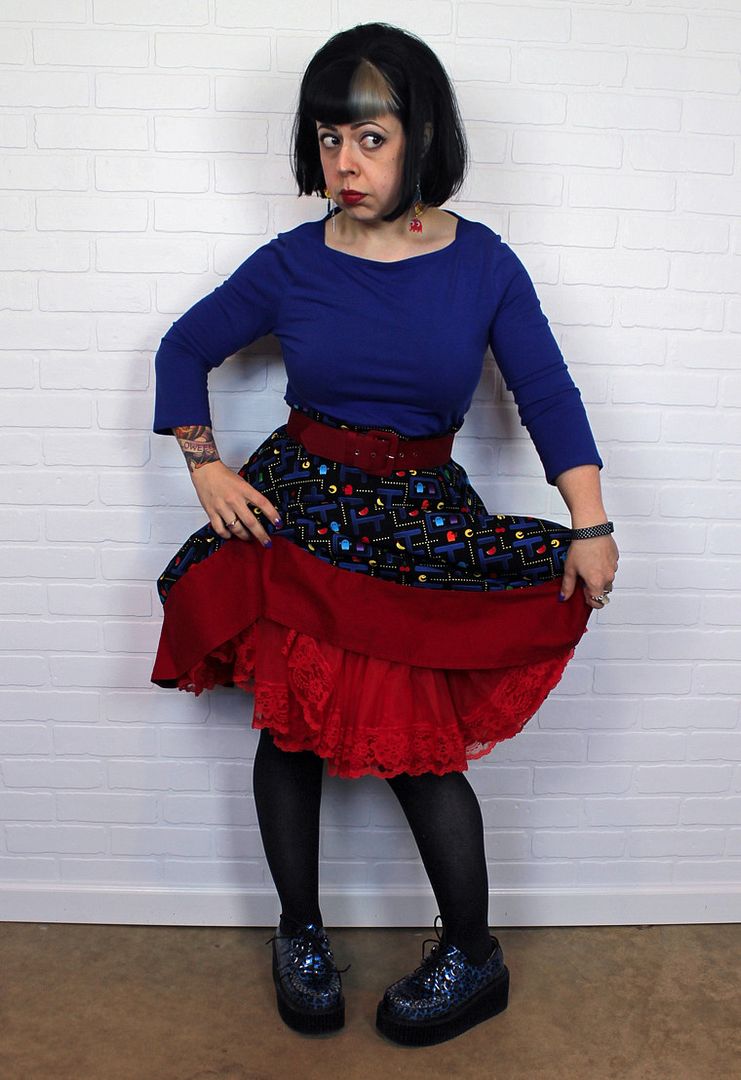 I could have worn a black petticoat under this, but a red one just seemed so much more fun. I currently have three more petticoats on order in new fun colors off of a recommendation from a friend online, but I want to test them out before I recommend them here in case the quality is not so awesome. So stay tuned.
Here's my best effort at a close-up of the earrings. I actually have them photographed in
a 2013 post about my jewelry collection
, if you want to see them a little bit better.
I love this skirt because I feel it is appropriate to the computer teacher role. I have to be careful not to get too nerdy though, as I just snagged a dress with keyboard keys all over it
via Poshmark
... somebody stop me!
Rock On,
Jen @ Hell Razor