I'm one of those people who eats frequently in small amounts. Part of it I can't help
due to surgery
, but the other part is probably just my own complicated relationship with food in general. If you're addicted to almost anything else, part of the solution is to cut it out (drugs, alcohol) altogether. But food? You can't NOT eat food. So, you have to find ways to manage.
I had an appointment with my nutritionist a few weeks back, and she helped me brainstorm some ideas for good snack options. When I'm snacking I definitely want to eat carbs. Carbs are not good for me, and protein is a necessity. I have a few options that seem to be working pretty well for me in the snack arena, so I thought I'd share them here.
#1 - STRING CHEESE.
I eat this stuff all. the. time. (Proof? Pretty much any "
Bento Report
" post.) I freaking love it. Especially this particular smoked string cheese (pictured above), which I pick up at my local Mariano's grocery store. Awesome for the 7 grams of protein in one stick.
#2 - MORE CHEESE. AND NUTS.
Modeled after the
Sargento "Balanced Breaks"
pre-packaged snack packs, I used this divided Tupperware container to hold tiny cheese chunks (mmm cheddar) on one side, and raw almonds + dried cranberries on the other. This combo is so tasty.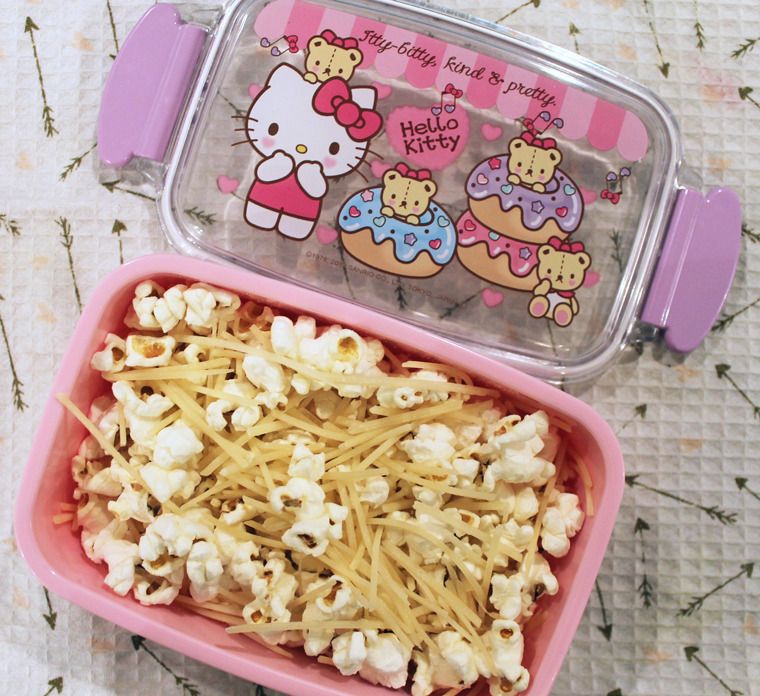 #3 - OH YEAH, DID I MENTION CHEESE? AND POPCORN.
When I reallyreallyreally need carbs, popcorn will typically satisfy the urge. My nutritionist recommended
Skinny Pop Popcorn
(helloooo convenient!) mixed with parmesan cheese! Why didn't I think of this earlier?! Bonus: parmesan is a cheese that has a higher level of protein in it!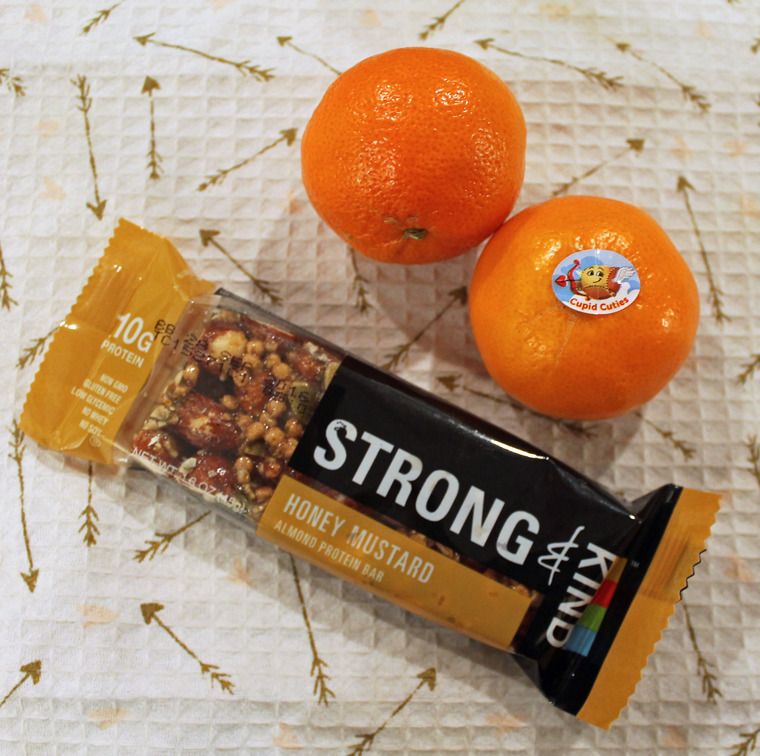 #4 - PROTEIN BAR + CUTIES.
I toss these
Strong + Kind protein bars
in my skate bag for after practice, but I notice that sometimes I come home still feeling hungry. My nutritionist recommended tiny "
Cuties
" clementine oranges as a good balance with the protein bar, and she's right - a little something sweet to chase the savory protein bar is perfect.
I also sometimes eat these oranges at night when I'm feeling like I want to graze and eat all of the things in the kitchen... Therefore, I'm still allowing myself to eat, but if I restrict it to the fruit only, I feel like I'm still making healthy choices.
Clearly I would be a lousy vegan. I love vegan food, no doubt, but cheese is one of my primary go-to choices for my current situation. What are your favorite snack combos?
For more snacky ideas, check out my recent blog post about
how to pack the perfect (non-refrigerated) snack bag
for everyday use!
Rock On,
Jen @ Hell Razor