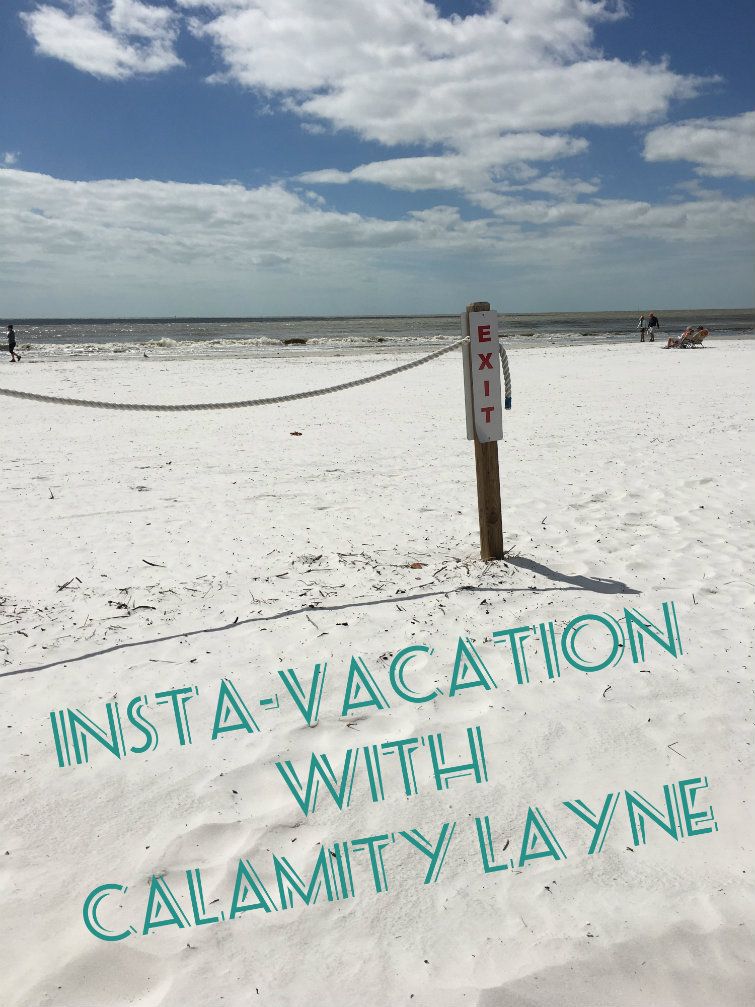 Screw this weather!
For all of you brave and silly souls out there….We're all taking an insta-vacation this weekend. Here's how!
#1. Designate a space in your home to chill out and relax alone (or with friends who are also insta-vacationing with you) for at least the next 61 to 120 minutes. Choose a place with a TV or access to the internet. Close the curtains so you can't see outside (because it's gross out there) and pick a comfy chair, a beach blanket (or even a lawn chair) where you'll be sitting for the duration of your insta-vacation. If you have a bright and / or tall lamp, turn it on and direct it towards your chair. Lastly, find a space heater, turn it on HI, and close the door to your space so it warms up while you prep!
#2. Pop some vitamin D pills and make yourself a refreshing, "warm weather" beverage. You know… something you like to drink in summer or on the beach. Lemonade…Iced Tea…Personally, I like the sea breeze recipe below because it's tasty and it's called a sea breeze…
The Sea Breeze
4 oz. of grapefruit juice
1½ oz. of cranberry juice
1 oz. of vodka
Mix and pour over ice. Garnish with a slice of grapefruit and an umbrella!
#3. Dress the part! Go into the back of your closet and pull out flip flops or sandals, shorts & a tank top, or even a swimsuit (if you're feeling it) and don't forget your sunglasses. Also, grab some magazines, books, puzzles…Basically, anything NOT work related or stress inducing…Something you'd bring with you to lounge in the sun on a beach or on a lazy summer day.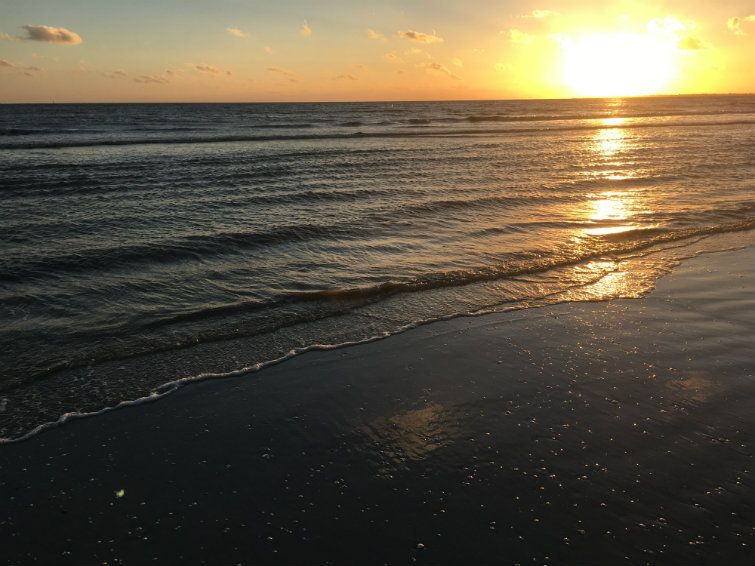 #4. In your designated space, open Netflix and pull up Blue Hawaii, Bikini Beach, Hawaii 5-0…Something with a summery feel or a lot of beach scenes and then hit MUTE. OR if you are Netflix-deficient just keep this ocean picture up on your computer for proper ambiance.
#5.
Start this playlist!
(also available at the bottom of this blog post!)
#6. Dedicate the next 61 minutes (or more) to insta-vacationing. Think about seagulls and sunshine… the ocean…a lake house…Whatever takes your mind off of the grimy winter weather and gets you in vacation mode.
Until next time!
~Steph @ Calamity Layne