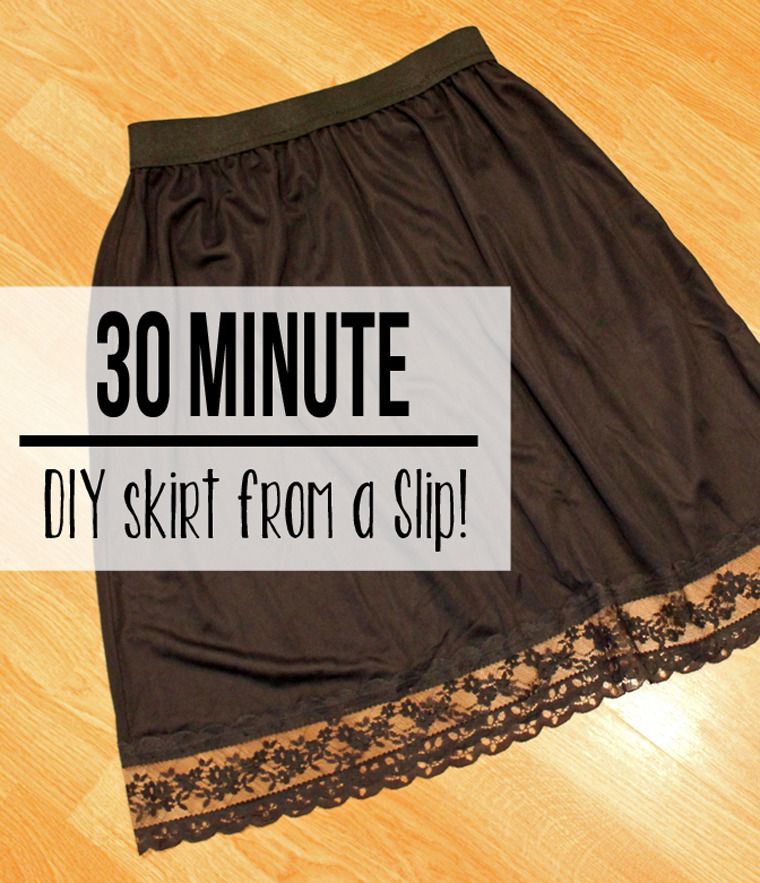 A few posts back
, I talked about wanting to tackle a new sewing project and how I'd been watching some YouTube tutorials. This project was my "trial" project before I tackled a larger circle skirt version (results coming soon!).
I'd been not only watching YouTube videos, but searching Pinterest links for
DIYs like these
that turn dresses into skirts... turns out that all you need is an elastic waistband and a sewing machine, and you're good to go! This project was surprisingly super fast for me, as a very beginner sewer type, so I know you'll find success in this, too!
Here's what you need:
- a pretty slip that you'd like to turn into a skirt
- a thrifted elastic belt (make sure the elastic part of the belt is long enough to function as a waistband for you)
- cutting tools
- straight pins
- sewing machine + matching thread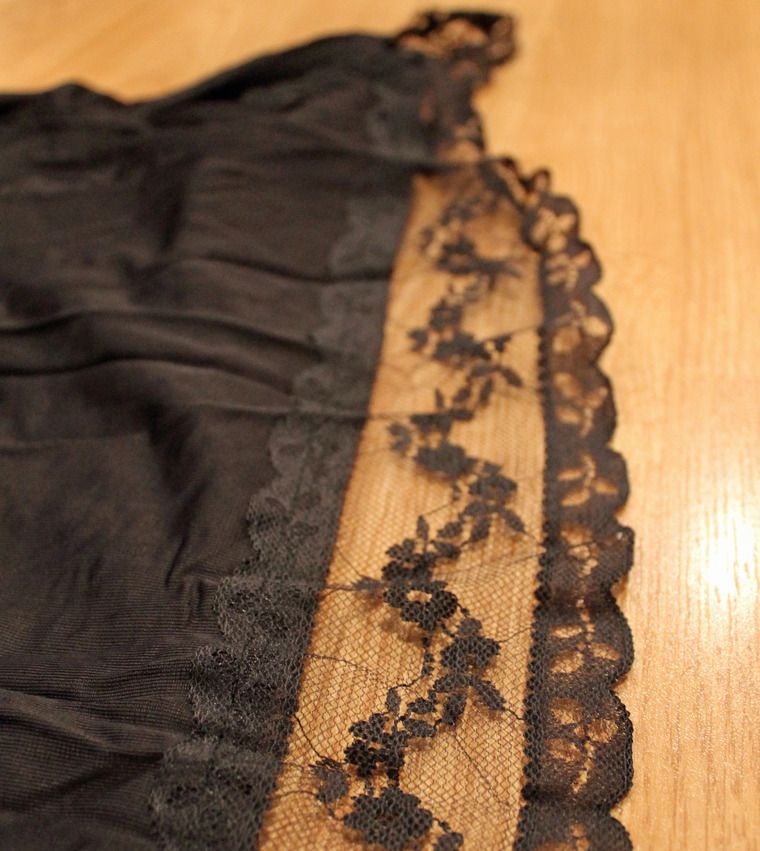 I chose this slip from my local Savers thrift store because I liked the lace at the bottom. You might be thinking, "Hey Jen, why not just buy an already made half slip and wear that as a skirt?"
Well, I'm glad you asked.
I'm super short, remember? Half slips are like full slips on me. Doing this project allows me to completely customize the length to exactly what I need. And if I buy a larger slip to size down, this project results in a fuller, lacy skirt than a regular half-slip, which is cut more straight.
The idea behind this DIY for me was to make a black skirt that I could wear under other skirts/dresses to give them a lacy bottom trim, kind of like
this very old blog post DIY
that I made.
Ok, here we go...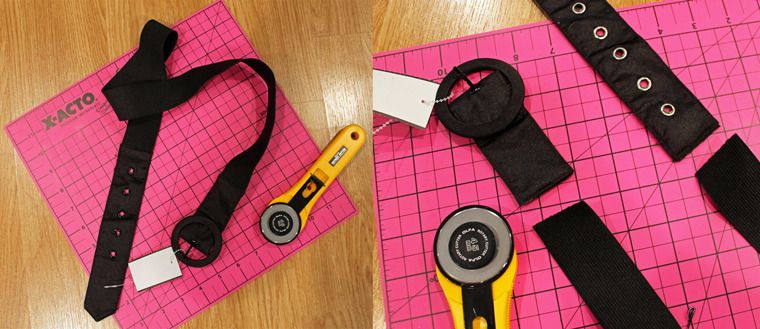 The first step is to cut the ends of the belt off, so you just have a length of elastic that you can stitch together to make a circle for the waistband. You can buy this elastic from the sewing store for not too much money, but I am lazy and just picked it all up at the thrift store in one trip. Besides, these belts are anywhere from 99 cents to 2.99, depending on the size and condition.
Next, try on your slip and measure how long (ish) you want it to be. Cut it across at that length. Give yourself maybe an inch of extra allowance for sewing to the waistband.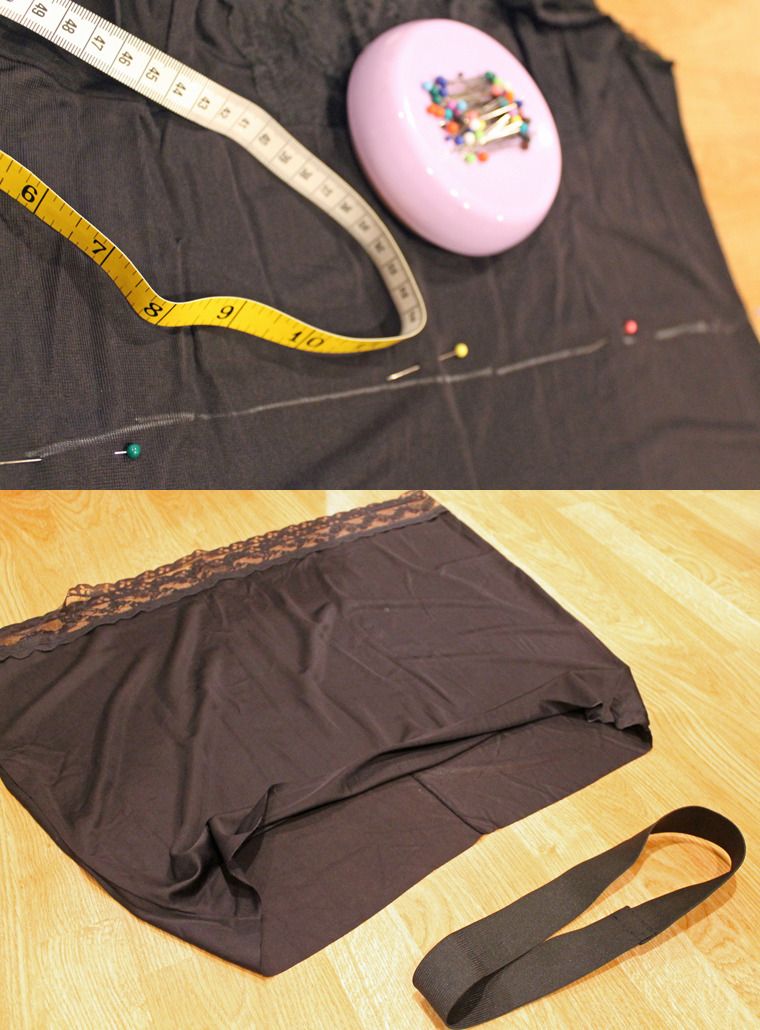 Sweet! Now you have a really wide skirt and a circle of elastic. Start pinning the skirt to the inside of the elastic. The best tip I found was to pin the front and back center first, then sub-divide the sections until you have eight equal sections all the way around. That ensures that the extra bunchy fabric is evenly spaced all the way around.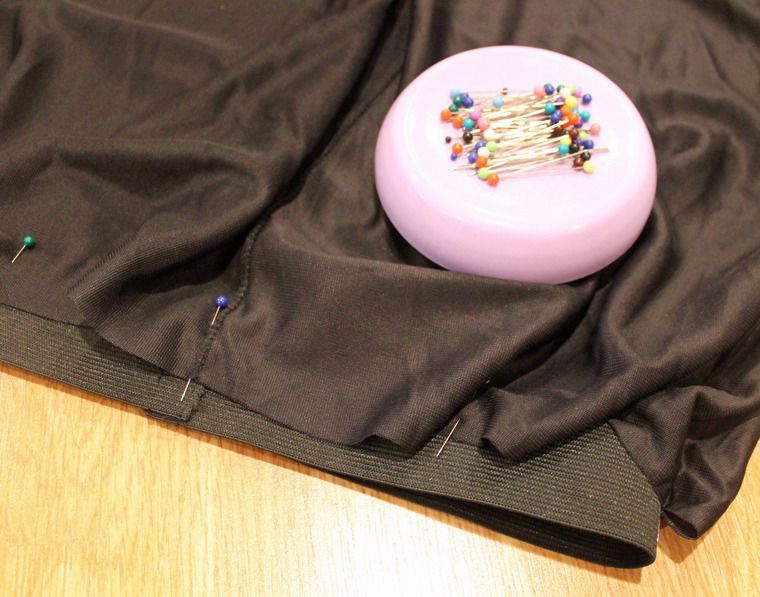 See how there's extra fabric between the pins? The elastic and the sewing machine does a magic thing next. Set your machine to a zig-zag stitch. Begin at one pin. As you sew each 1/8 section from pin to pin, stretch out the elastic so that the fabric lays flat on the waistband as the zig-zag stitch is sewing.
Repeat this stretchy action for each section, and work all the way around your waistband. When the elastic relaxes back to its normal state, you get perfect awesome gathers! Check it out below!
Although my stitches and allowances are not always awesomely straight (ok, more often than not...), I was super proud of how the gathers look! And check out the finished slip skirt below!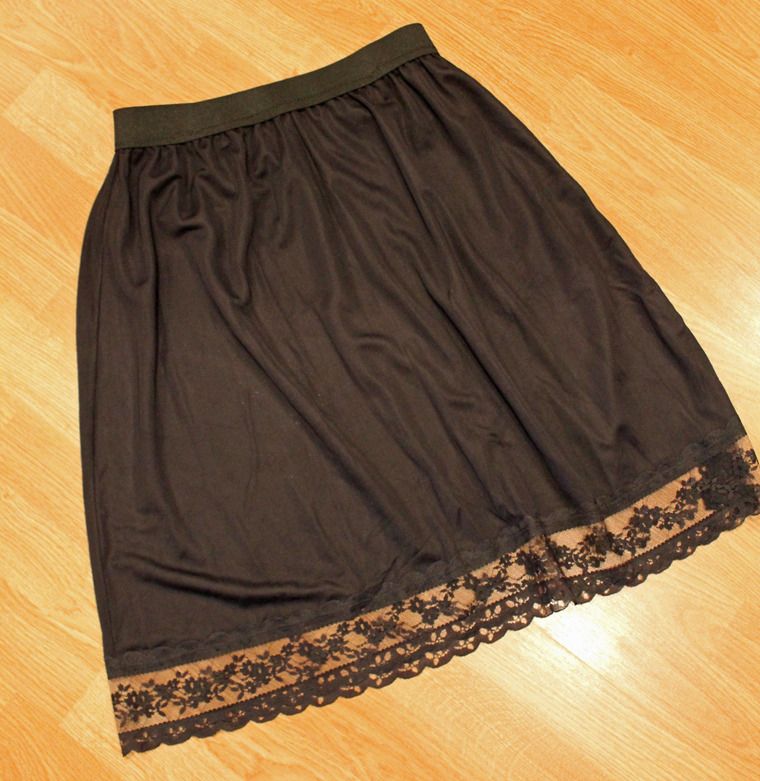 I had on a t-shirt dress on this day, so I put my finished skirt on underneath so you could get an idea of how I would wear my finished skirt as a bottom layer of lace. Now it makes any dress fancier: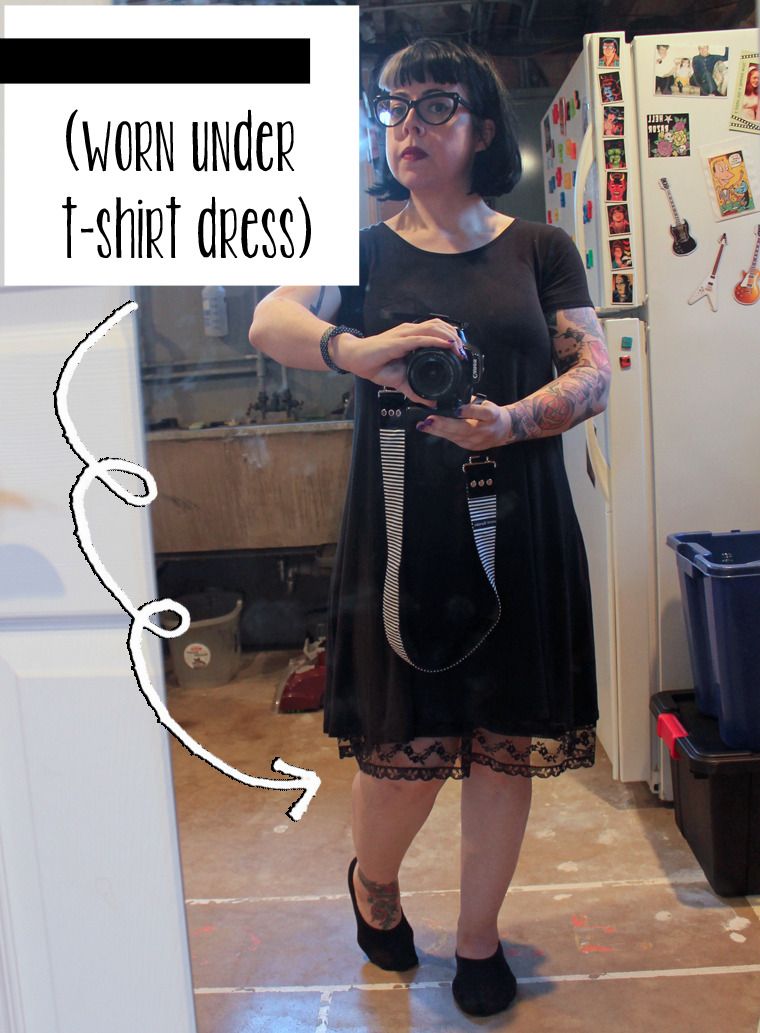 Please forgive the nasty dirty basement mirror and laundry room area. This is where I sew.
Now that I've become comfortable with the elastic waistband technique, I've decided to try my hand at a full circle skirt using this waistband concept. Results coming soon!
Want to see my last major sewing project? Check out
my Halloweenie circle skirt here
!
Rock On,
Jen @ Hell Razor