tights - Target / shoes - Dr Scholls / skirt - The Oblong Box Shop / shirt - Amazon / sunglasses - SunglassSpot.com / belt - thrifted / petticoat - Malco Modes via eBay
Today's outfit was inspired by all of the girls I see on Instagram that regularly wear t-shirts with their circle skirts and always look awesome and cool and effortless. It was not nearly so effortless in my case. It's a whole thing to 1.) choose a t-shirt that won't get half of the design eaten up once tucked in, and 2.) be "neutral" enough to pair with a skirt without looking completely crazy.
For those of you familiar with the Motorhead logo, half of this shirt (the part that says "England") actually IS being hidden due to the tucked-in waistband. But the design works like this, so I went with it. And the silver and black seemed semi-neutral, enough to pair with this skirt.
I wore this skirt
previously here on the blog
. I really love the design!
The Oblong Box Shop
is coming out with new mid-century modern inspired circle skirts soon, and I'm actually trying (TRYING!) to hold back and not buy them just because I own sooo many skirts already but
oh geez, furniture
! Whaaaat?! And it's orange, which is a color that is seriously lacking in my closet...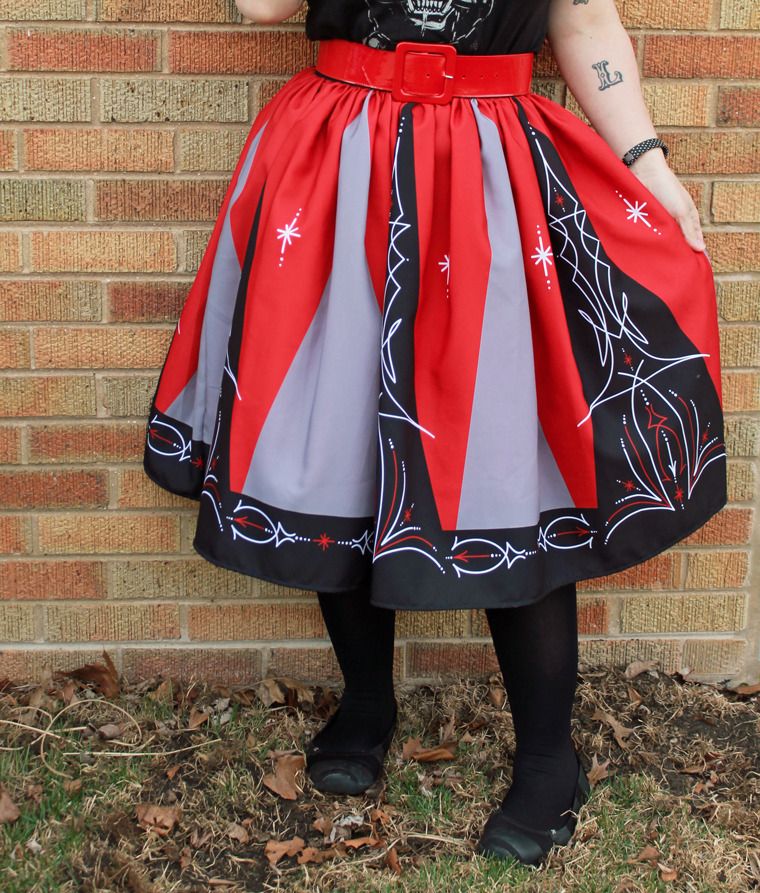 Some people aren't fans of the material that these skirts are made from (I believe I read someone say "garden flag" once), but personally, I REALLY love it, because they wash easily and do NOT wrinkle! They hang really nicely, too. I always wear petticoats underneath, so I don't have issues whatsoever with it being thin or see-thru. Also, I always wear shorts under all of my skirts and dresses. Because insurance. :)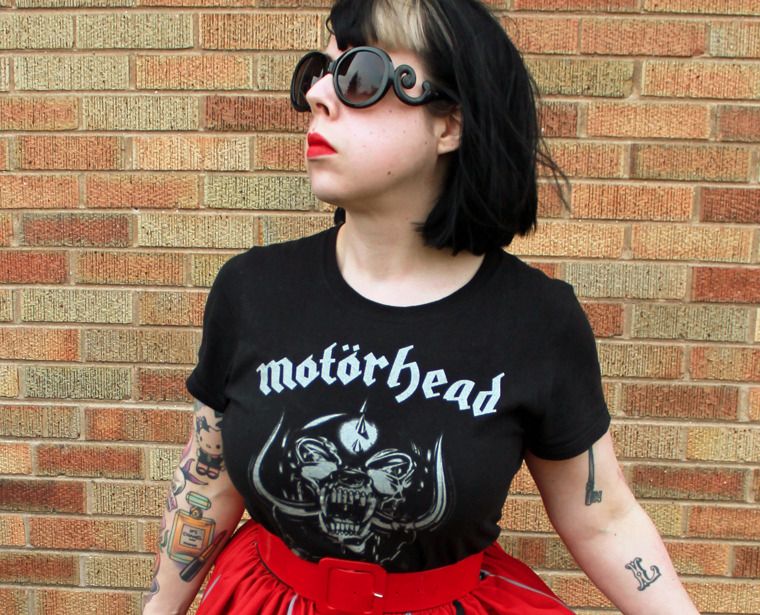 Rocking the
SunglassSpot
sunglasses again. It's nice to have several pairs of awesome glasses around (one in the car, one in my purse, one in the house, etc) so I'm never hunting around like a madwoman for my glasses. At $5 each, it can't be beat, woo hoo! I actually ordered Todd several pairs since he's kind of notorious for not being so kind to his glasses. And I also picked up a green Minecraft-y pair for Iggy which he loves. All $5 each!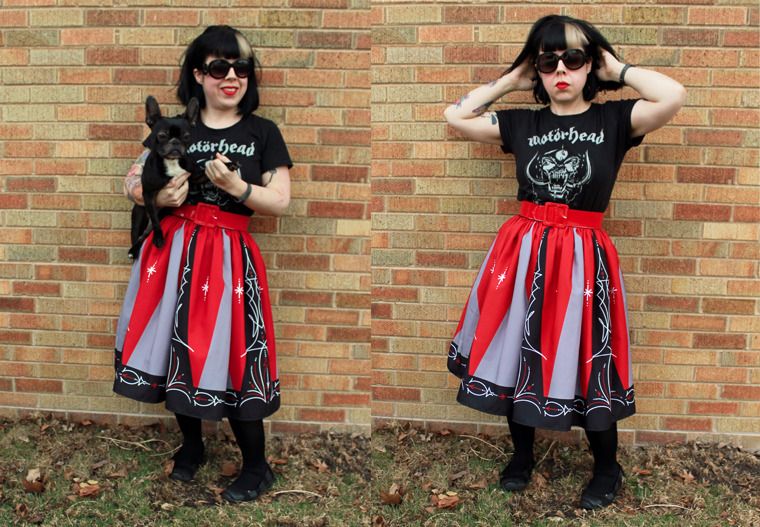 I tried to get Dio to pose for an outfit shot with me, but of course the photo is slightly blurry. She's my roller derby name sister, named after Ronnie James Dio. Also we are both short with black hair.
I wore my
Gwen Stefani Urban Decay lipstick
today. This shade is called "Spiderweb." Because I love red red red lipstick and Tragic Kingdom. Perfect.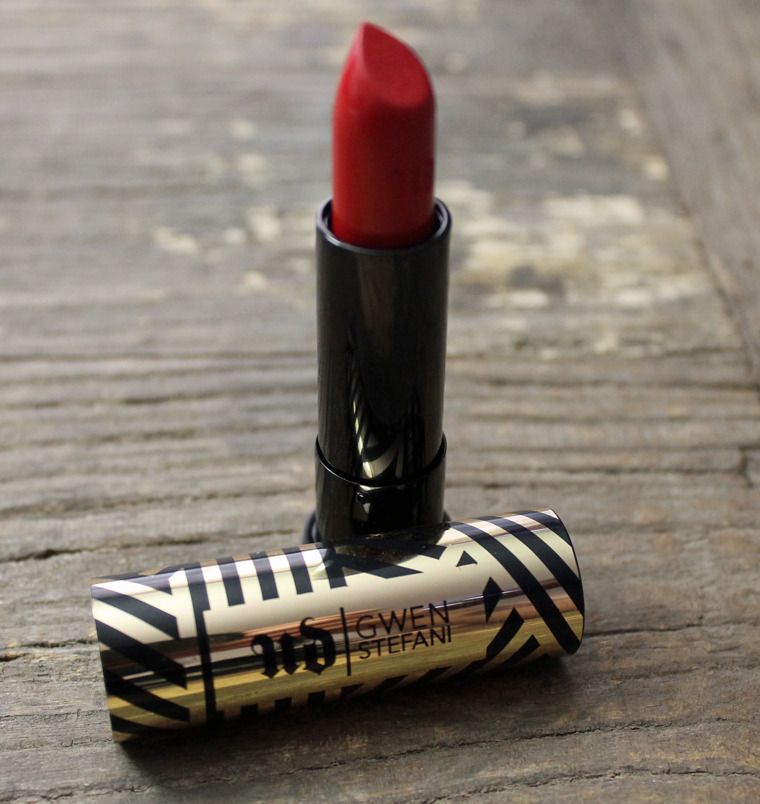 Now that the weather is getting warmer, I'll probably have to start giving up my tights and doing the t-shirt and skirt thing more often. Oh man, that means shaving my legs more frequently and showing off my derby bruises. Ah, high fashion...
Rock On,
Jen @ Hell Razor