Welcome to part 2 of my 3 part series called Pin Up Style on a Shoe String Budget. This week I'm focusing on my favorite subject, pampering! Good news to those of you pin up girls who need to save a little extra cash, but don't want to give up silky smooth skin and fancy bath products....You don't have to spend hundreds of dollars to get the same effects as fancy brand name products (AND you can skip out on all of the extra chemicals and preservatives).
Gorgeous Gams!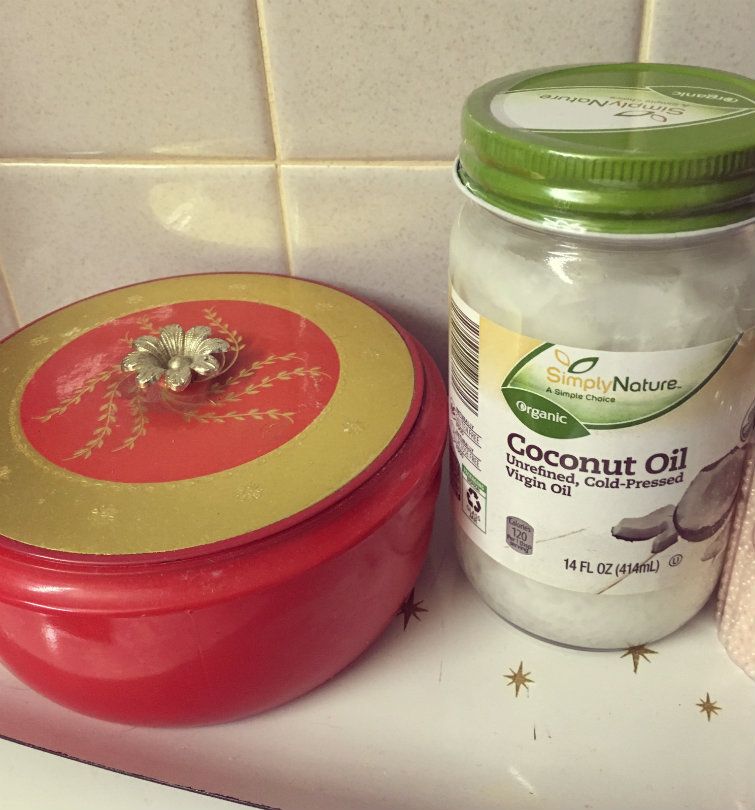 For silky smooth legs, you don't need products from a ritzy bath and body store. Just pick up some unrefined coconut oil from your local grocery or health food store. I got this jar from Aldi for $4.99 and you can usually find it between $5 - $10 a jar. Look for extra virgin that has not been hydrogenated, bleached, or refined with no added fragrances or colors. Coconut oil is a
multi-use oil with many health benefits
. Not only is it softening, but it also has anti-aging properties. You can use coconut oil as an all over body moisturizer, makeup remover, hair or face oil, and lip balm but, my favorite use for it is as a shaving cream. Coconut oil makes my legs smoother and softer than any other product I've ever used. **Caution - If you use coconut oil (or any oil) in the shower or bath tub, be very careful. The floor of the shower or tub will become slippery** To use coconut oil as shaving cream, I step away from the water and smooth on a tablespoon (or so) of oil per leg. Then I just shave normally. I do have to clean the oil from the razor a few times so I keep some Dr. Bronner's soap on hand as a cleaner...Which, brings me to my next pampering tip.
Luscious Lather!
I avoided
Dr. Bronner's Castile Soap
for the longest time...Don't ask me why, I don't really have a reason other than I thought it only came in peppermint...and I'm not a huge fan of peppermint unless it's in toothpaste or I have a back ache. Anyway, I bought a bottle of the almond scented soap on a whim (mostly because I am addicted to l'occitane's Almond shower oil and it's NOT cheap). While it's not a dead ringer, I do like the scent and I'm very impressed with the lather it makes (even though there are no lathering agents) OH! AND how many uses there are for the soap in general. Apparently, there are 18 different uses for these soaps including body, hair, and house cleaning (there's even a dilution
cheat sheet
for how to make different cleaning products). The best thing about Doc Bronner's soap is that it's made with organic and certified fair trade ingredients without any synthetic preservatives, detergents, or foaming agents. A 16 oz bottle runs about $7.99 - $10.99 per bottle and it lasts forever! You only need a little dab on a loofa and you're good to go. There are 8 scents to choose from.
Delightful Detox!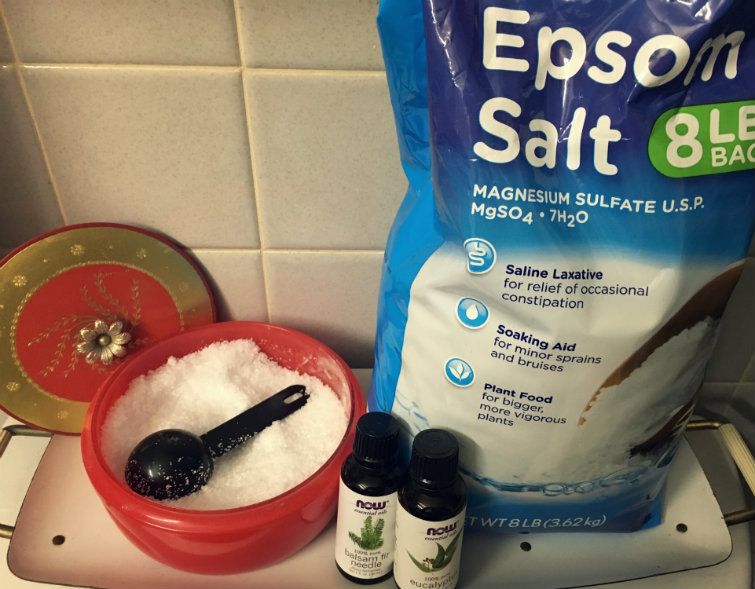 I love baths! I used to work at Lush and got addicted to their bath products...Great for the skin, bad for the budget. The good news is bath bombs are super easy and very inexpensive to make.
Here is a recipe
I found that I've used to make them. If you're not the crafty type, Epsom salt and a few drops of essential oil are just as good (if not better for you) as a soak with a bath bomb. There are so many health benefits and uses for Epsom Salt. Not only does it soothe sore muscles, ease cold and flu symptoms, and detoxifies the body, but it also helps replenish your body's magnesium levels. Add up to two cups of epsom salt to a standard sized bathtub and add a few drops of your favorite essential oil. You could also add a few drops of almond oil if you like your baths a little more moisturizing.
Want more "Pinup Style on a Shoestring?" Check out
Part 1: Makeup here
, and
P
art 3: Health and Well-being here
!
Until next time!
~Steph @ Calamity Layne