I have an addiction to zippered pouches. It's true. My purse is filled with a bunch of mini pouches: one for pens, one for makeup, one for loose change, one for meds… and that's just my purse!
My work bag/backpack stores two additional pouches: one for my tech gadgets/accessories (
more on this at this post
), and one for my snack bag! You're probably more than familiar with my eating habits: I can only eat small amounts, but I tend to eat more frequently, and I have to eat lots of protein. If I don't eat when I'm hungry, I tend to over-do it when I do finally sit down to eat, and I can get sick. Therefore = snack bag.
I keep various snacks in there, because you never know quite what you'll be in the mood for. Also, since it's not refrigerated, I have to stick to snacks that are cabinet (and therefore zipper pouch) friendly. Of course, refrigerated things like string cheese, yogurt, fresh fruit, and veggies are optimal, but I'm talking about stuff that will last for the long haul.
First of all, you need a cute zipper pouch. Essential. Mine came from Forever 21, and I like the connection between having lips on it and the whole food/snacking thing. But I am a nerd.
Here are some other cool zipper pouch options: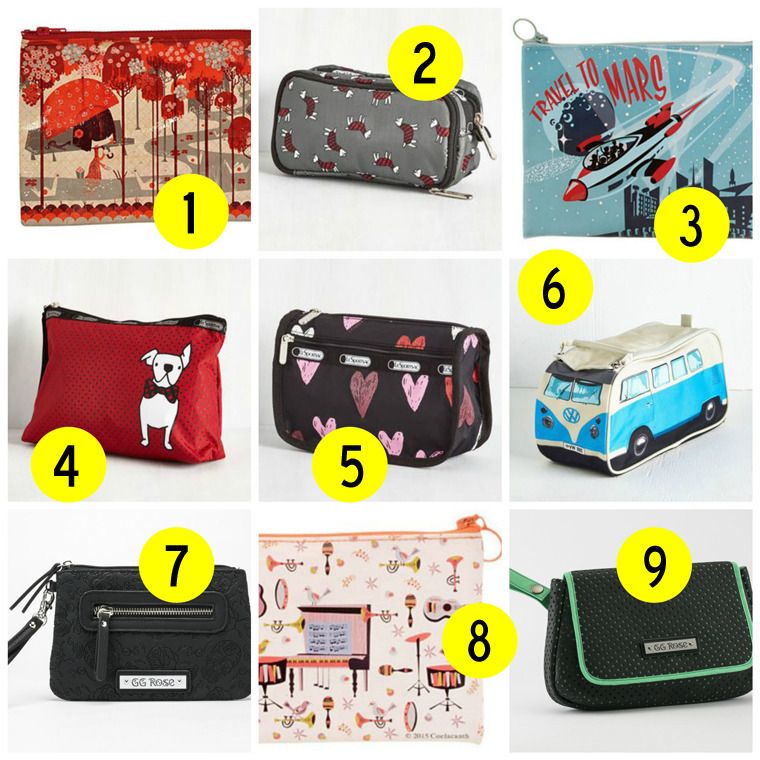 See? I told you I had a lot of pouches. And these are only a few.
Now that you have an awesome bag for treats, you need to fill it with snacks! Here are some ideas for some healthier treats that will not require refrigeration, and can hang out in your bag without worry of spoilage:
Now you have snack options whenever and wherever you are. Keeping a snack bag in your backpack or work bag will save you money in the long run (now that you don't need to make snack runs to the convenience store!) and help to keep your hunger in check.
Pro tip: be sure to pack enough in case you have to share!
** This post contains affiliate links and I will be compensated if you make a purchase after clicking through my links. **
Rock On,
Jen @ Hell Razor