Hello! I've actually been pretty good lately about packing my lunch (previously I had gotten into a "toss stuff into a bag + go" type of rut), so I have a bunch of pics to share! As usual, I do have my repeating patterns and current fave "things..." so here we go!
Smoked string cheese
Raw almonds
Ranch dressing (for dip - I like Ken's Steakhouse Light Ranch)
Jicama - Trader Joe's had them already cut up - score!
Leftovers: General Tso's tempeh - via this recipe
Teriyaki salmon from Mariano's deli
Tiny Tupperware O'vitamins
I did such a nice job on my own lunch, that I suggested to my husband that I pack him a cute bento, which I was kind of surprised that he was totally down with! So I photographed his, too. He is not a vegetarian, by the way, so for my meat-eater friends: ideas!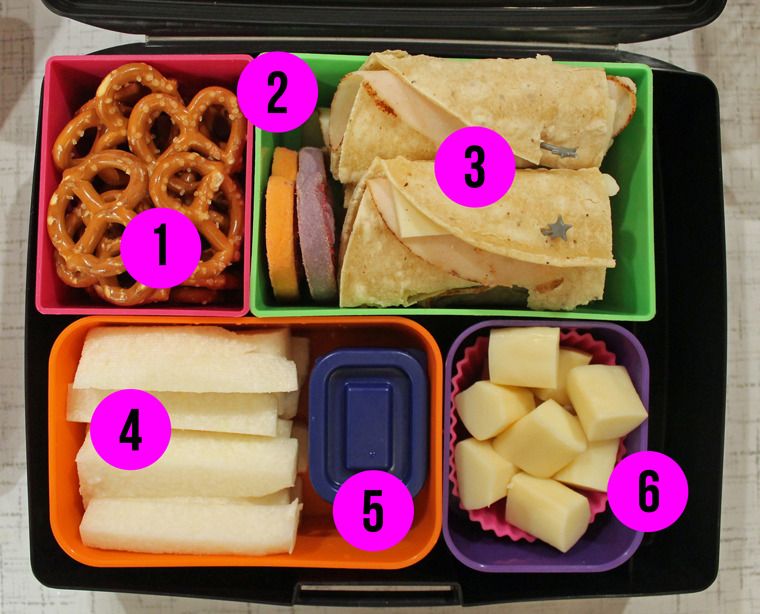 Pretzel twists
Heart-shaped valentine's sugar cookies (they're turned on their side)
Roll-ups: tortillas, turkey breast, and cheese
Jicama sticks
Ranch dressing (to dip)
String cheese chunks
Todd said that it was really good, and that it was even almost too much food. I told him that the beauty of the bento lunch is that it's all divided up so you can make it a snack AND a lunch all in one!
Also: I got an awesome new lunch box! It's a
Yubo lunchbox
system, with faceplate art by
StuffoftheDead
on etsy. I LOVE this lunchbox. And I can buy other faceplates for the future, although I was sad when I browsed the "holiday" section and they're only offering Valentine's Day designs right now. It's not like it would cost them more to offer Halloween year-round... meh.
I really like this system. There are little containers already sized to fit in the box, and there's even a flat icepack that fits on top if you need to keep your lunch cold. I actually don't use the ice pack, and instead use that space in the box for a cloth napkin and some utensils.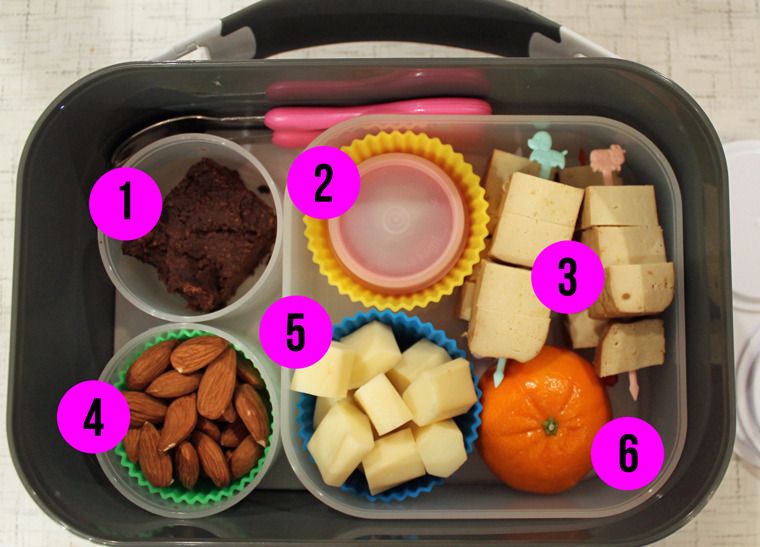 Black bean pumpkin brownie (via this recipe)
Mini Tupperware O'vitamins
Marinated teriyaki tofu from Trader Joe's on tiny skewers.
Raw almonds
Smoked string cheese chunks
Cutie orange
All right, we need to talk about black bean brownies. I messed up this recipe or something. Because it wasn't sweet at all. Way too "beany." Last week, I tried
another version of the black bean brownie recipe that used box mix
. The flavor = better, but the texture was still way weird. Like a dense makeup sponge. Hrmm. Ideas? I want a chocolate brownie that has protein so I don't feel as bad eating them for dessert.
Mini Tupperware O'vitamins
Smoked string cheese on skewers
Tuna salad stuffed celery sticks
Pretzel twists
Skinny Pop popcorn (I'm kind of obsessed with this stuff!)
It was hard to photograph the seaweed sheets, so here's my attempt at a better pic (above).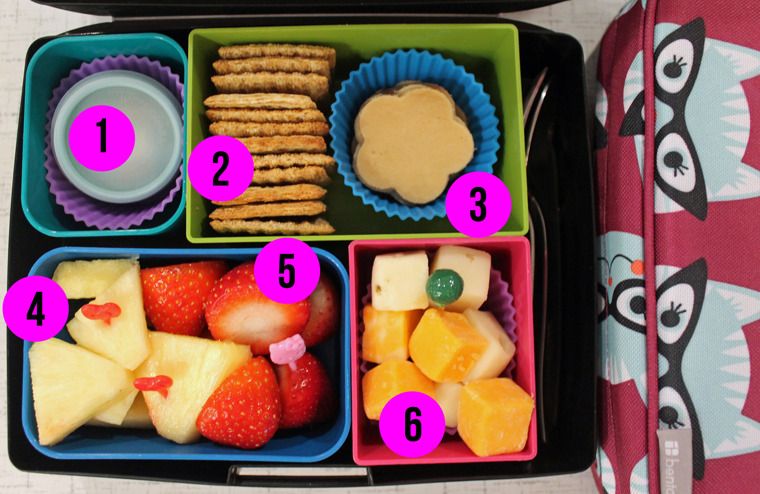 One of my new favorite lunch combos is crackers + tiny cheese + "meat:"
Tiny Tupperware O'vitamins
Triscuits
Faux turkey lunchmeat
Pineapple chunks
Strawberries
Assorted cheese cubes
This was actually kind of a lazy girl lunch: I bought pre-cut fruit and pre-cut cheese cubes at the store. Then, I took faux lunchmeat and used a cute tiny cutter (
these ones, exactly
) to make the slices that fit on the crackers:
Perfect size! How could you resist? See more tiny cheese and crackers below:
Tiny Tupperware O'vitamins
Smoked string cheese
Cheese slices, cut tiny
Faux lunchmeat, cut tiny
Raw almonds + dried cranberries
Cutie orange
Triscuits
My latest snack obsession is those "
Balanced Breaks
" individually packed snacky things from Sargento that have cheese, nuts, and cried berries/raisins of some sort. I'm probably spending a lot of money burning through them, so now I've resorted to making my own! More on my favorite snacky options soon in an upcoming blog post.
The Bento Report is a regular feature on the blog where I show you what's in my lunch for a few select days over the past couple of weeks. It's informational because I am a post weight-loss surgery patient who is also a vegetarian/pescetarian, but also fun because I love the idea of bento lunches and have fun making my lunch look cute and/or making it fit into unique lunchbox container constraints.

You can view past posts of my Bento Report series here. Information on where I buy bento boxes and accessories in this post here.
Rock On,
Jen @ Hell Razor