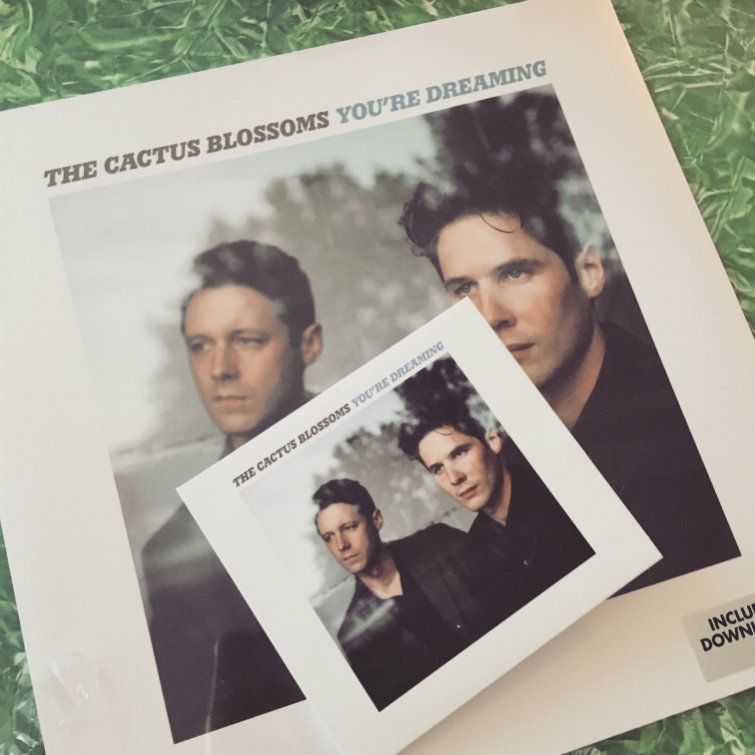 I will never claim to be a real live music journalist... Even though that's what I studied for 3 years in college (until they told us we'd all be writing obituaries and cutting down stories for ad space for the rest of our careers). I decided to switch my major to Music Business & Talent Management because I was already working with bands. That actually worked out well for a little while. I got some pretty sweet gigs at a few Chicago recording studios and helped out bands along the way. I mean, that really was my ultimate goal all along -- helping the musicians I believed in and who made the music I loved most. After all, I am more passionate about music than anything else and I wanted to devote my life to making meaningful music accessible to all. However, a bout with thyroid cancer forced me to find affordable health insurance via a 9 to 5 (yeah...bubble...popped). Anyway, like I said, I'll never call myself a music journalist because A) I get WAY too excited about the music I enjoy and B) I get way WAY too annoyed by the music I do not enjoy (and man, do they make it easy for me to bitch now-a-days). These two things do not a good music journalist make...However, I still believe in supporting the artists who inspire me. There are still imaginative musicians out there making remarkable and intellectually stimulating music. Which brings me to the ACTUAL subject of my post this week...
I know I've mentioned the
Cactus Blossoms
before (and if you follow me on any social media site...you know about them) and I think what they did with their new album,You're Dreaming, is unique and deserves some recognition. Jack Torrey and Page Burkum are the two brothers responsible for the exquisite and captivating harmonies that give the Cactus Blossoms their one of a kind edge. To me, their sound is an ever evolving mixture of the genres I revel in...Roots country, 50s & 60s soul, gospel, and a little touch of rock n roll. You can definitely hear an Everly/ Louvin Brothers quality, but there are some other major legit roots country and soul influences in there too.
You're Dreaming
is their third album and stands out from the other two as it does have a honky tonk vibe, but also evokes sentiments from music of the late 50s or early 60s. I could listen to "Powder Blue," on repeat and never get bored. Seriously, it's probably one of my absolute favorites. It kind of reminds me of
The Great Imposter
–
The Fleetwoods
plus
We Belong Together – Ritchie Valens
, with a little
I Only Have Eyes for You
-
The
Flamingos
...Oh! and a pinch of twang thrown in for good measure. (Hey, I never said I was normal...I also think "Adios Maria" has a
Juanita by the Flying Burrito Brothers
vibe even though I know there are better options for comparison...I embrace my weird).
One of the things I really appreciated about this album was the collaboration of artists and the use of their various talents to create it. The Cactus Blossoms are from Minnesota and (from what I understand
from a random article I read
) they worked with
JD McPherson
(who also produced
You're Dreaming
) to find Chicago musicians
Alex Hall
(drummer and sound engineer),
Joel Paterson
(Guitar and Steel), and
Beau Sample
(bass) for the studio recording at Reliable Music.
When it comes to production and recording, I'm not much for bells and whistles. I have a greater appreciation for music that sounds "real" to me. That doesn't mean that it has to be devoid of effects...I just appreciate when a record doesn't feel like they had to overcompensate with a ton of extra fluff to make it sound a certain way. This album does not disappoint. No fluff in sight! Not only is it rich in quality musicianship, but the entire album sounds warm, impeccably spacious, and genuine. I bought
You're Dreaming
on vinyl and CD (that's right, folks! BOTH) and I say, it's worth picking up both if you're a sound nerd like myself. Just sayin.'
They are going back on tour February 12th (they're hitting up
The Hideout
this time too). You can check out their entire tour schedule
here
. Buy the album
HERE
!