Like a lot of new hobbies I get into, I'm super super psyched at first, but then things start to mellow out. Sometimes things stick around, and sometimes they just kind of fade away. My planner obsession died out considerably during the last year, but it hasn't faded completely. I've just decided to try to stick to one thing/type of planner, and use the supplies that I have... which is still a lot!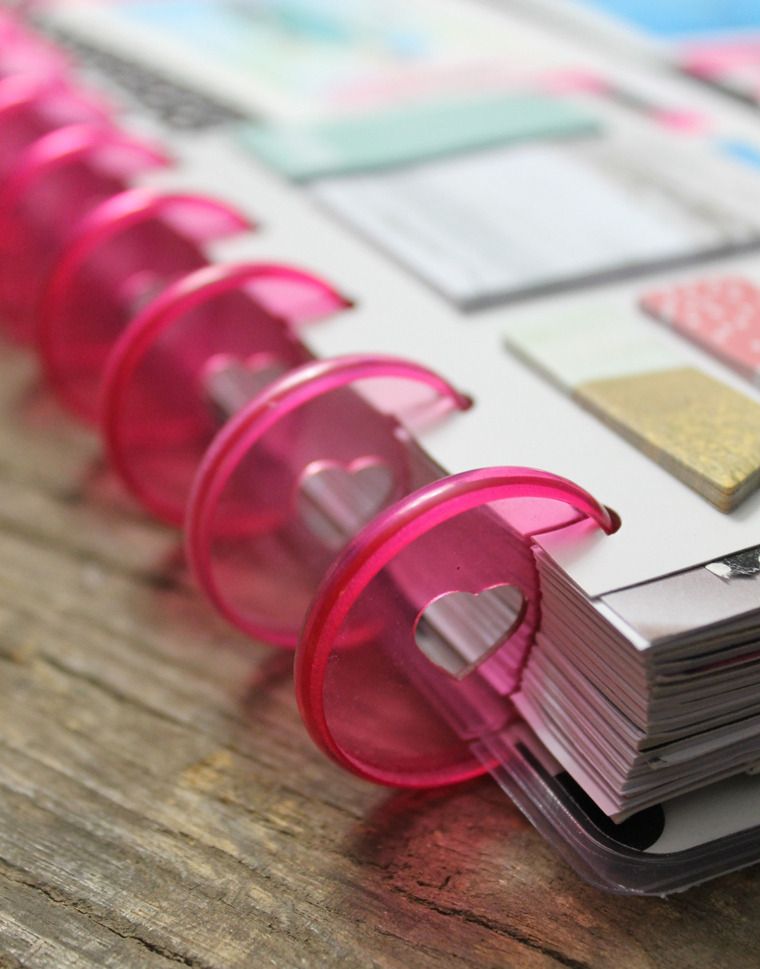 So, for 2016 I've decided to try out a
Happy Planner
, which is a "disc-bound" style. That means that you can add/remove pages, but still get the fold-over benefits of a spiral bound book, which I really like. Last year, I tried out
a ring-bound (binder-style) Filofax planner
, an
Erin Condren planner
, and
a traveler's notebook-style planner
. I liked all of them, but I'm pretty excited about this one, too.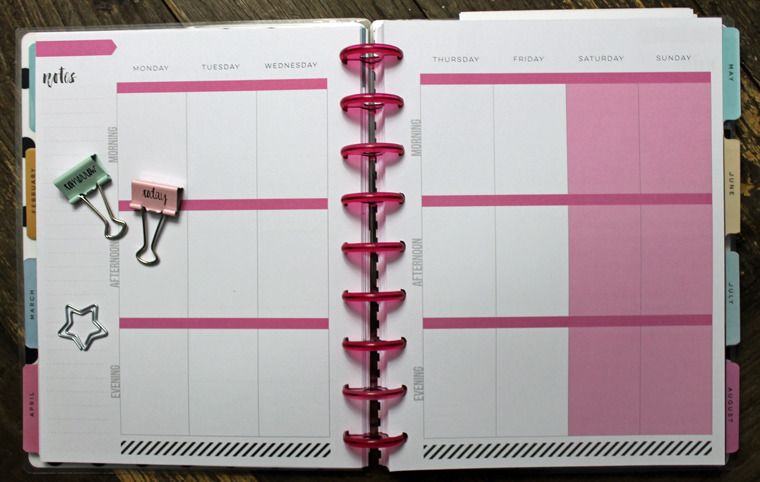 Weekly layout in the Happy Planner. Those binder clips are from Target Dollar Spot, btw.
"Follow Your Heart"... Really? Who got paid for that one?
I do wish that I had slightly more options with covers and such. I'm just atypical enough that the sayings and designs on most of these types of products makes me groan slightly... I'm over it, really. Can we just have covers with designs, and no sayings?
In the same vein... the dividers are the same way with the "inspirational" words and phrases on them. Sooooo... I just had to get creative and use my gigantic stash of supplies to customize those, too. I'm pretty proud of the outcome: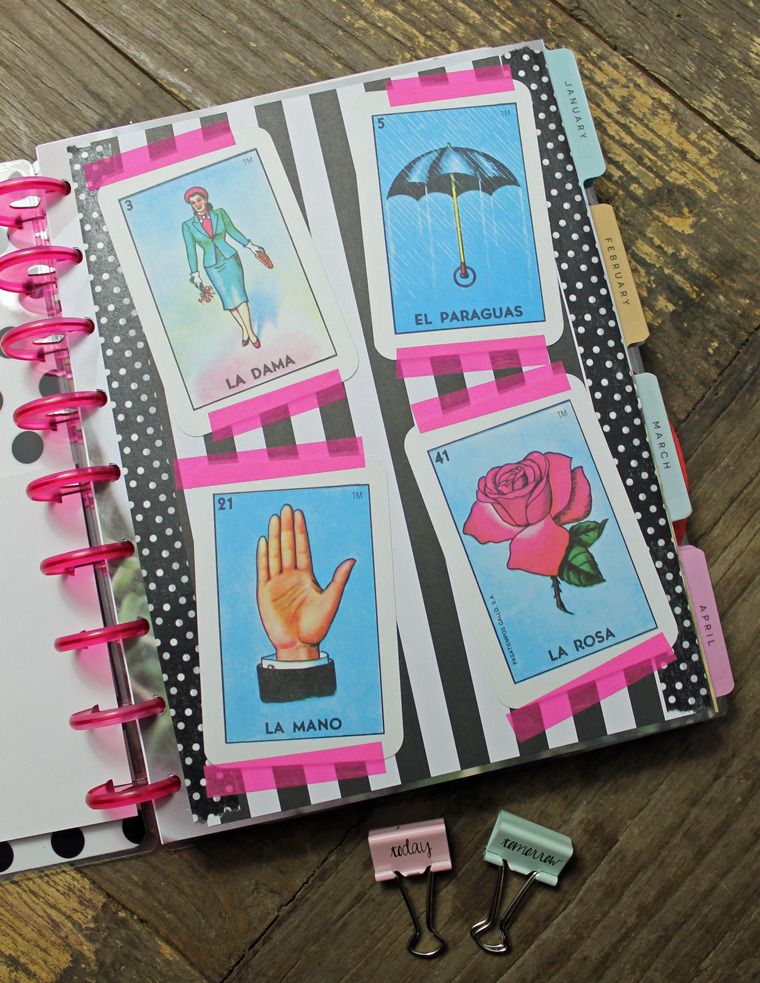 Ahhh... that's better.
The advantages of this new planner for me are:
removable pages (I can sort pages/sections in any way that I want)
large sheet size (lots of room to write!)
ability to fold over on itself
colorful plastic rings with tiny hearts in them
optional accessories available (folders, pre-printed pages, etc)
Some cute accessories. This divider thingy is waaaay better than those stupid inspirational ones.
I am a sucker for design, and those rings are pretty darn cute. I want to buy a second set of rings just so that I can alternate the colors on the spine.
I have a large stash of Halloween supplies to last me through the year, so my planner can stay just goth enough always. Right now I am really enjoying the Valentine's day stuff, too. Oddly enough, my favorite decorating "scheme" after Halloween stuff is Valentine's Day!
Month layout in the Happy Planner
Do you have a favorite planner brand or style? Do you hate those inspirational designs, too? If so, we can hang.
Rock On,
Jen @ Hell Razor