skirt - The Oblong Box Shop / tights - unknown / shoes - Dr Scholls via Zappos / belt - thrifted / shirt - Target / hair scarf - vintage
I look very pinup-y in these photos. That's good. I feel like I waited FOREVER for this skirt to be re-released by
The Oblong Box Shop
, but it was worth it because it is super cute. Oh! But I did order it a size smaller than my previous skirts since they were too big and I had to move the button to take them in quite a bit. But then this one arrived and I thought it was going to squeeze me to death. Too small. But instead of sending it back, I moved the button over a tad to loosen it up. I know that the skirts from here are specially made for this purpose, so that's awesome, but I am still surprised at how much difference there is between the two sizes!
I also love the length of the skirts from here because I don't have to have them hemmed. (
You can see me wearing the puffer fish skirt from TOBS here
.)
I've had an issue lately with dresses where I can find them for a steal - like $30 - but then I end up spending the same amount, if not more, to have them hemmed or altered. Lame. My bargain dresses are not so bargain then.
At least I can make up for it with Target tops, thrifted belts, and hair scarfs passed down from Grandma... right?
I have a pinstriped vintage purse that I think I need to pair with this skirt: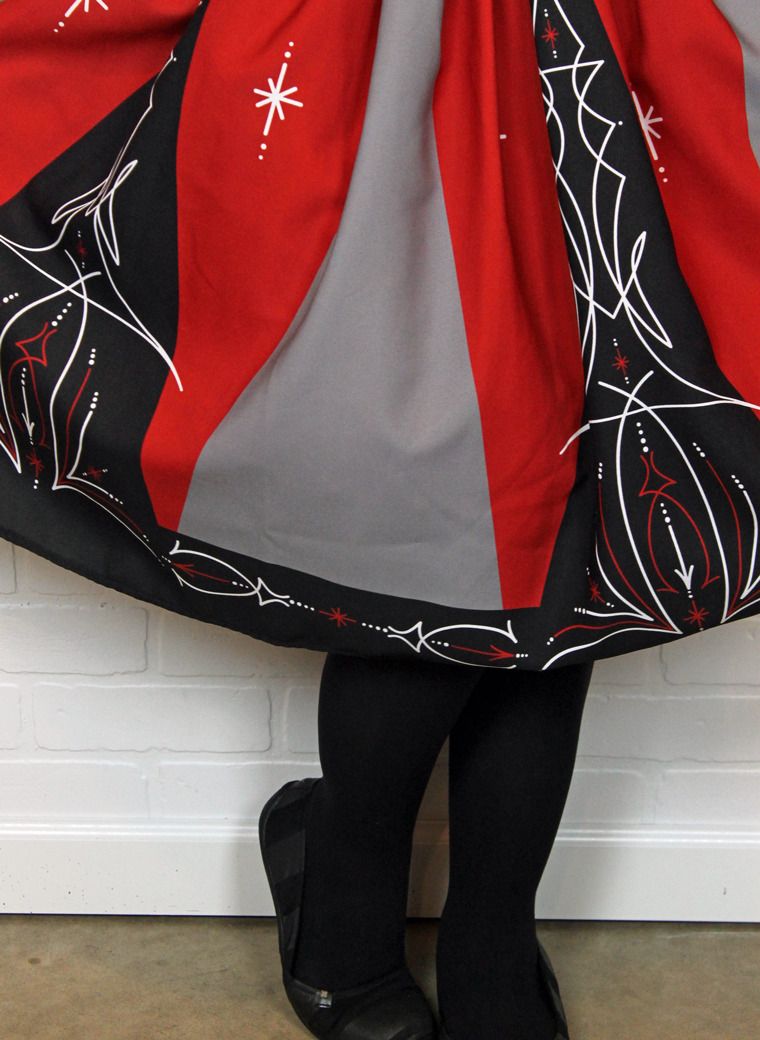 So cool.
My hair for this day was a total fluke. It's my messy bun up-do just dressed up with a hair scarf. I did a much prettier version of this style on Christmas Eve that I forgot to photograph but my hair was curly, so it was kind of a modified poodle style.
I like that you can see my sharp cat-eye points in these photos. :)
Rock On,
Jen @ Hell Razor