One of the first (and most exciting!) things that I get to do with my new derby team,
The Chicago Outfit
, is to take headshots for the website! We have an awesome photographer,
9 Muses Photo
, who takes pictures for the team. Even though I had to borrow a jersey (that's the next exciting thing to come!) for the photos, I felt like a total superhero putting it on.
There are a bunch of outtakes that are pretty hilarious, and document how weird I get when I'm actually in front of a camera. I get totally awkward and hyper-aware, and since it's not just me and my camera timer/remote alone in a room, I will also burst into laughter, as evidenced in the lower left-hand corner.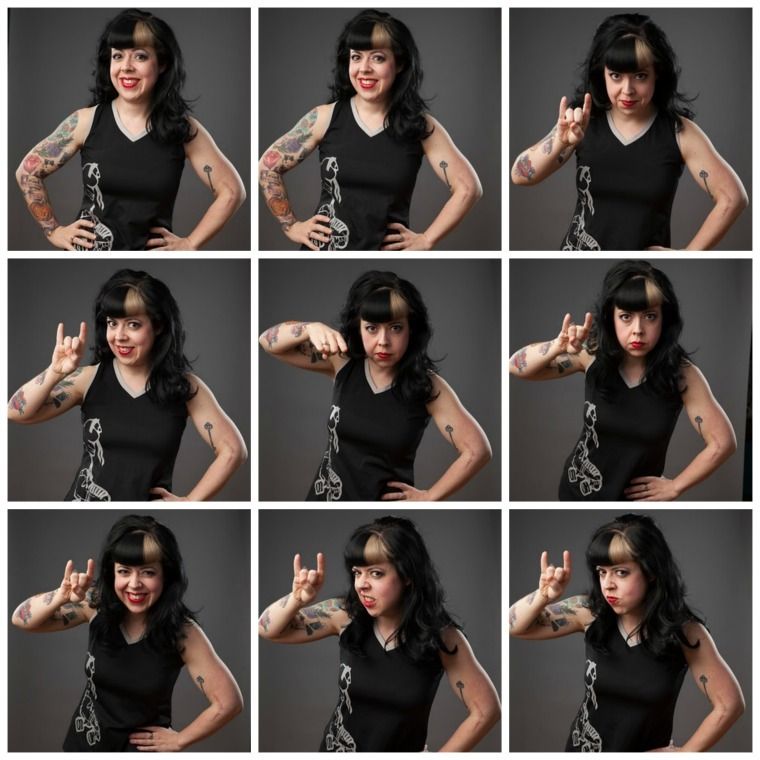 Since my derby name is Ronnie Maims Dio, I tried my hardest to emulate a Ronnie James Dio "metal horns" pose. The photo at the top of the post is the one I'll end up using on the site. The outtakes might otherwise never see the light of day, so I thought it'd be fun to post them here.
Rock On,
Jen @ Hell Razor