I have to admit, I've been a little bit lazy on my bento lunches as of late. If I don't make my lunch early in the evening/late afternoon on a night that I have practice, I don't get home until 11:30 at night, and I'm not going to putz around making a cute lunch at that hour. On those nights, I end up tossing cups of yogurt and tuna fish packets into a lunch bag. So, it's not always this glamorous! But here are a few lunches I've managed to scrounge up as of late: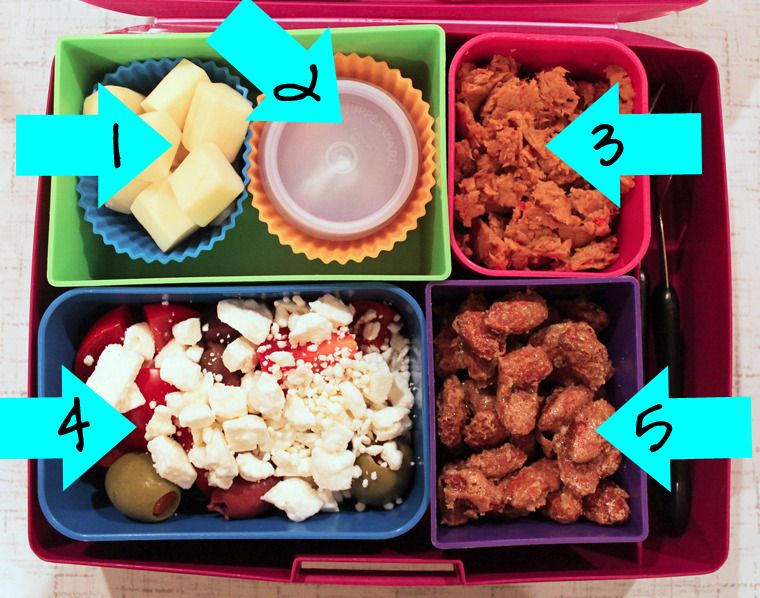 Smoked string cheese, cut into chunks (fits the box better this way)
Tiny Tupperware O'vitamins.
Tuna packet (like these), emptied out into tiny bento container to fit better.
Random "salad" made of chunked tomatoes, green olives, kalamata olives, and feta cheese crumbles.
Candied almonds (because dessert).
Smoked string cheese (again, cut into chunks - I rarely have a lunch without string cheese).
Grape tomatoes.
Kalamata olives.
Rolled up faux lunchmeat. Probably smoked "turkey" breast.
Tiny Tupperware O'vitamins.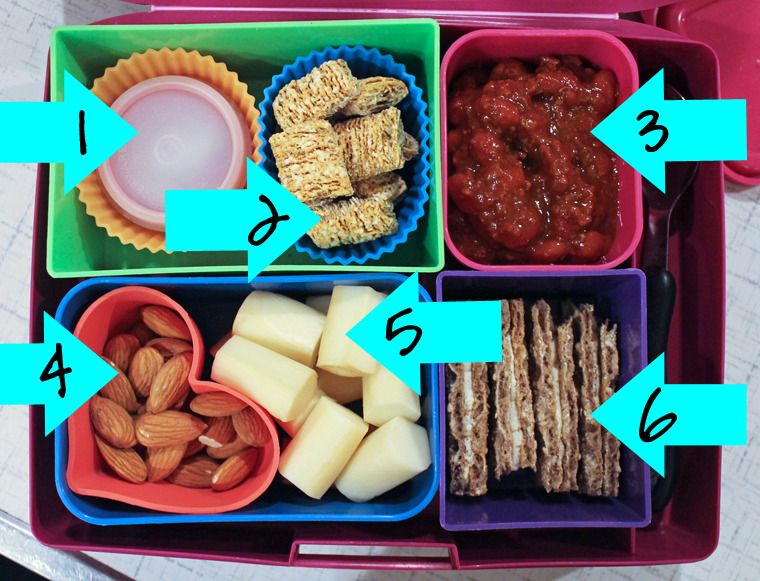 Tiny Tupperware O'vitamins.
Pumpkin Spice Frosted Mini Wheats (because dessert).
Vegetarian chili (from a can, this stuff).
Almonds.
Smoked string cheese, cut into chunks.
Wasa Cheese Sandwich crackers (these are great dunked in the chili!).
I'm particularly proud of this bento. It's a make-your-own pizza taco wraps theme!
Flour tortillas, cut in half and rolled to fit into bento.
Smoked string cheese (because smoked string cheese)
Shredded mozzarella.
Tiny Tupperware O'vitamins.
Marinara sauce, for inside wraps or for dipping, you choose.
The Bento Report is a regular feature on the blog where I show you what's in my lunch for a few select days over the past couple of weeks. It's informational because I am a post weight-loss surgery patient who is also a vegetarian/pescetarian, but also fun because I love the idea of bento lunches and have fun making my lunch look cute and/or making it fit into unique lunchbox container constraints.

You can view past posts of my Bento Report series here. Information on where I buy bento boxes and accessories in this post here.
Rock On,
Jen @ Hell Razor