blurry photo - me and my crappy camera skills / shoes - Dr Scholl's via Zappos / dress - Pinup Girl Clothing / cardigan - thrifted / belt - Pinup Girl Clothing / bracelets - vintage Bakelite / brooch - DIY
I think I've finally sorted out my harlequin Jenny situation. I love this print so much, and it comes in four different colorways and in both a skirt and dress option. I've decided to keep two of the colors as skirts, and two of the colors as dresses. You've seen the one skirt
here
and
here
. You've also seen this specific dress I'm wearing today
here
. But I also have this dress in a black/turquoise/magenta scheme, and the skirt in a white/pink/reddish-orange scheme. To be seen, eventually...
But the good thing about sorting out a potential harlequin overload is that I sold my extra pieces, and took the ones that I'm keeping to the tailors to have them properly hemmed at a reasonable length. For me, that means taking them up about 2 inches, minimum.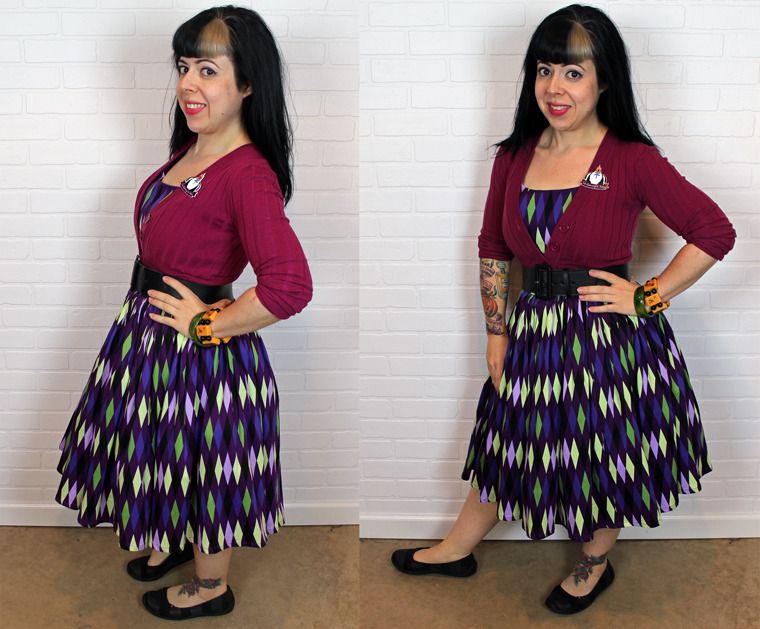 The Jenny dresses have boning in them, which makes the fit slightly awkward for short-torso'ed girls like myself, but I've found that using this cropped cardigan trick seems to disguise weird boning in the chest. My other option would be to remove the boning completely, which is a thing that some girls do, but I'm just too scared at the moment. Maybe in the future.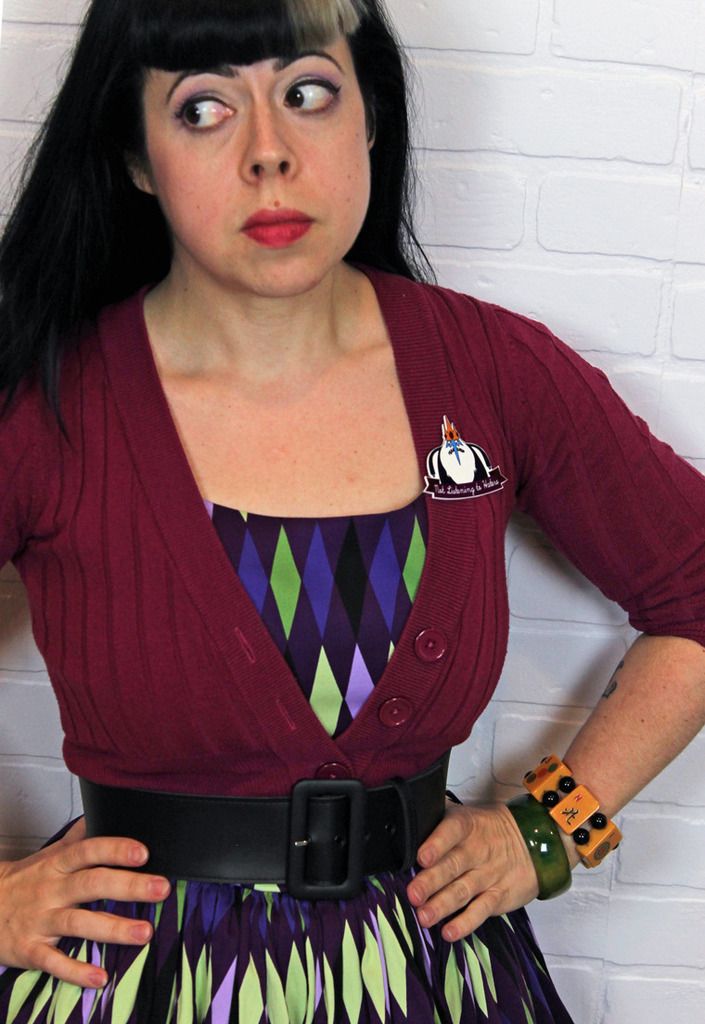 Do you like my Ice King brooch? I made it myself! Next blog post, I'll give you a DIY to show you how you can make your very own! Here's a close-up of the actual image that I made and used for the brooch design: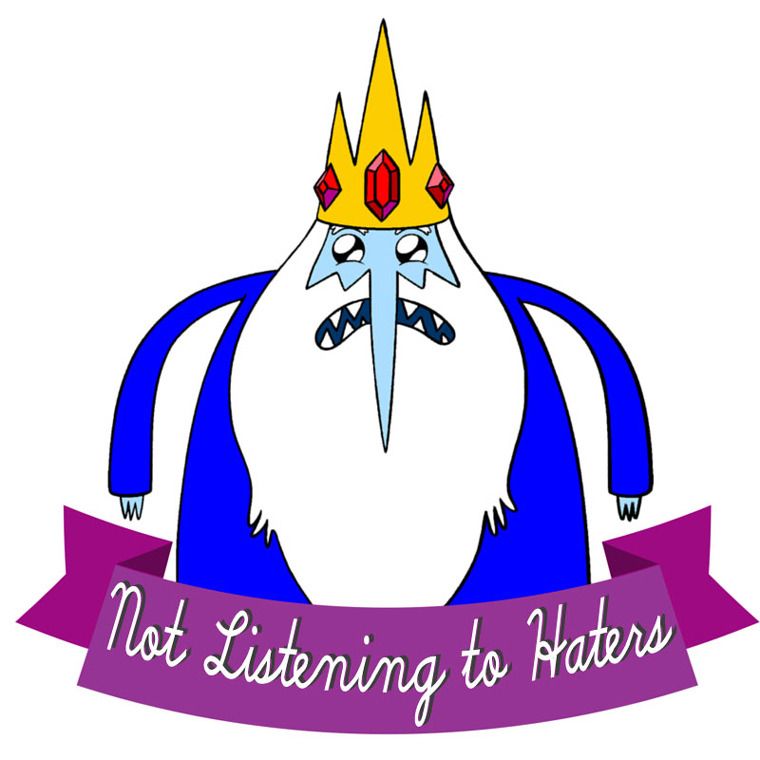 I think it would be pretty funny to make a bunch of brooches based off of internet memes using this same technique...
This may be one of the last tights-free OOTD posts for a while. Unless I just don't care and decide to freeze my patootie off. Also, these Dr. Scholl's shoes are super comfy, but not really all that fashionable, mostly since they're getting kind of worn. They're probably on their last legs.
Now that I think of it, these shoes are also NOT winter-friendly, so there's another reason to let them go. And I own a lot of black shoes now. I remember saying that I didn't have a lot of shoe choices not too long ago, but I've done pretty dang well at building up the collection. Stupid shopping habit. Stupid Black Friday deals.
Oh yeah, I also wanted to point out my tiny but sweet Bakelite collection that consists of these two bracelets:
The mahjong bracelet is the one that Todd bought for me back when we were dating, and the green bangle is one that I snagged a couple of weekends ago at
Jackson Square Antique Mall
, one of my fave places to go shopping for stuff you never knew that you needed, but suddenly you see it and you DO.
Rock On,
Jen @ Hell Razor