I hate when I have an idea for a product and I can't seem to find it anywhere on the internet. I mean, I just assume that everything has already been made and everything already exists. But I love when I can easily make the thing I'm looking for on my own! Take, for example, my Ice King brooch: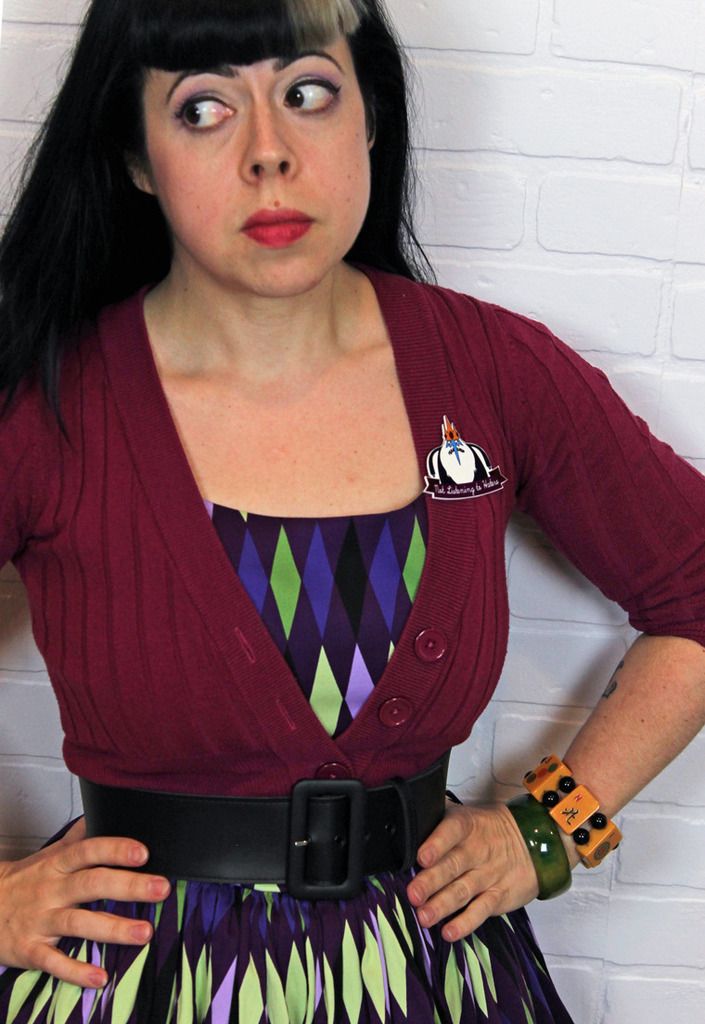 I'm pretty sure there's someone online who makes these, or something very similar (if you know who, please let me know in the comments below). But I couldn't find it. So, I came up with a method for a DIY version, and I thought I'd share it with you here!
Materials:
Note: You can buy everything you need for this project at Blick Art Materials, one of my favorite art stores!
Before you can print out an image to be shrunk down in shrinky dink form, you need to have/create an image that you'd like to turn into a brooch. I recommend using a design site like
Canva
(or Photoshop software, if you're comfortable with that) to create a simple, yet elegant design. You can use any of their free design elements and combine them with your own images to create something you'd like to wear.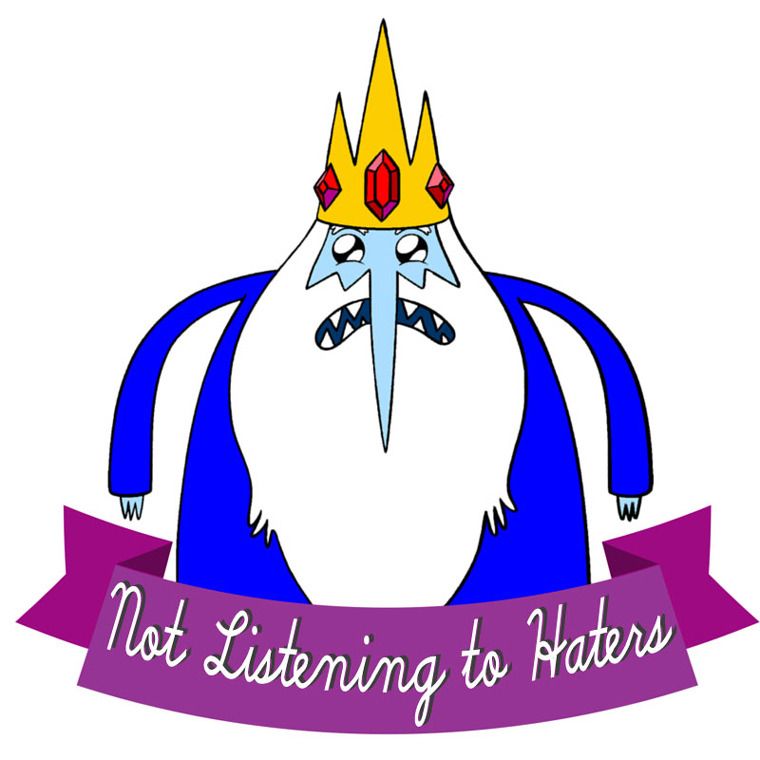 Personally, I like the banner elements for adding text and phrases to my images to create a fun brooch design. I think it works well for images of characters from TV or movies along with a catch phrase, or a meme theme (hey that rhymes). Of course, you cannot sell these designs, but if you're just creating something for your personal use, it's a fun option.
Once your image/design for your brooch is created, you will need to print your design out onto the shrinky dink paper. Read your directions carefully before doing this, as different brands may work differently, such as having different shrinking ratios, having a special side to print onto, or having a specific dry time to allow for before proceeding with your project. My particular paper shrunk designs to about 1/3 of the original size, so I had to allow for that.
I definitely recommend printing a test on regular paper before you print the final one onto the shrinky dink paper. This ensures that you have enough ink, that your colors are coming up as desired, and that you know what side of the paper to place face-up in your printer! Not that I've ever made that mistake… :)
I found that (after allowing for shrinkage), I could print one brooch-sized image onto a sheet, and two smaller images (suitable as jewelry charms, like pendants or earring pieces). I don't like to waste these sheets, as they cost over a dollar each, so I like to lay out as much as I can onto a sheet before printing… possibly even multiple designs. BONUS: You can even try out hand-drawing with a sharpie on the extra negative spaces after printing!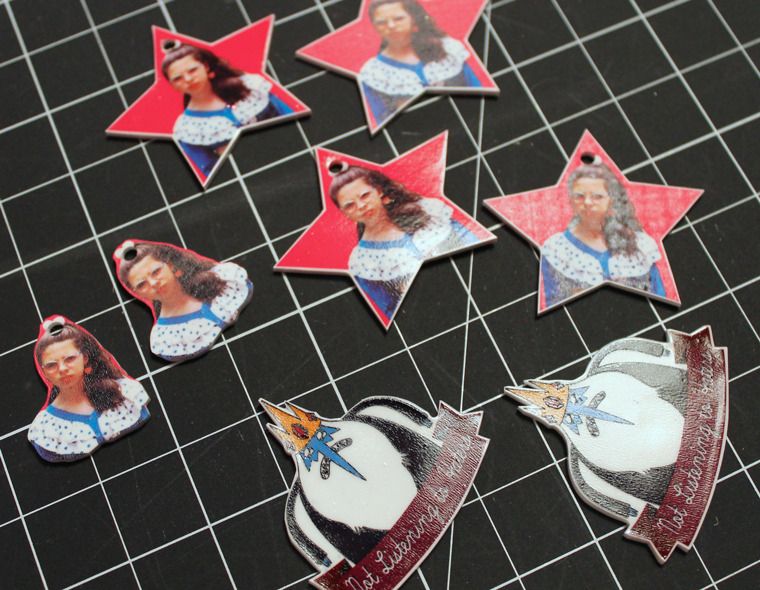 Multiple tiny charms printed out from one sheet. My "Weiner Dog" designs have been hole-punched prior to shrinking, so they are ready for jump rings.
Once you have printed out your design, make sure that the ink has dried before cutting out and trimming your design with scissors. Pro tip: any smaller designs that you intend to make into charms should be hole-punched using a standard-size hole punch. Once shrunk, it's the perfect size for a jump ring! See photo above for reference.
Now you're finally ready to bake and shrink your designs! Check your directions on your shrinky dink package, as times and temperatures may vary (My tests came up with about 285 degrees, and a 3-5 minute bake time). Pre-heat your oven. Turn on the oven lamp so that you can watch and monitor your shrinkage. I like to use a standard cookie sheet with white copy/printer paper as a liner. Place your cut out designs on the sheet. Place sheet into oven, set your timer (so you don't accidentally get distracted and burn your designs!), and watch the magic happen!
As it heats up and shrinks, your cut-out design will curl up, and you'll probably start to freak out at first. Be patient. It does eventually flatten out, and once you remove it from the oven, it'll be warm and you can put a notebook (the kind with the brown cardboard back) on top and press/flatten it down any remaining amount as it cools.
Don't have access to an oven? You can also "shrink" your designs using a toaster oven, or even a heat gun! But I have not used either of these methods, so feel free to experiment and comment on your experiences below.
Once your shrunken design has cooled off, you can seal your design using clear spray paint, or even clear nail polish. Depends on how fancy you want to get. I do like
clear spray paint
(
the kind linked here even has a special UV coating
); I place my plastic onto a sheet of white printer paper out on my back porch, just give my design a quick burst from the can, and about an hour later, I'm good to go.
One last step: glue your pin back onto your plastic design using some
E-6000 glue
. Don't be stingy! And I usually let it dry overnight. After that, your brooch is ready for wearing! Be prepared for tons of awesome compliments and "where did you get that"s!
** This post contains affiliate links and I will be compensated if you make a purchase after clicking through my links. **
Rock On,
Jen @ Hell Razor