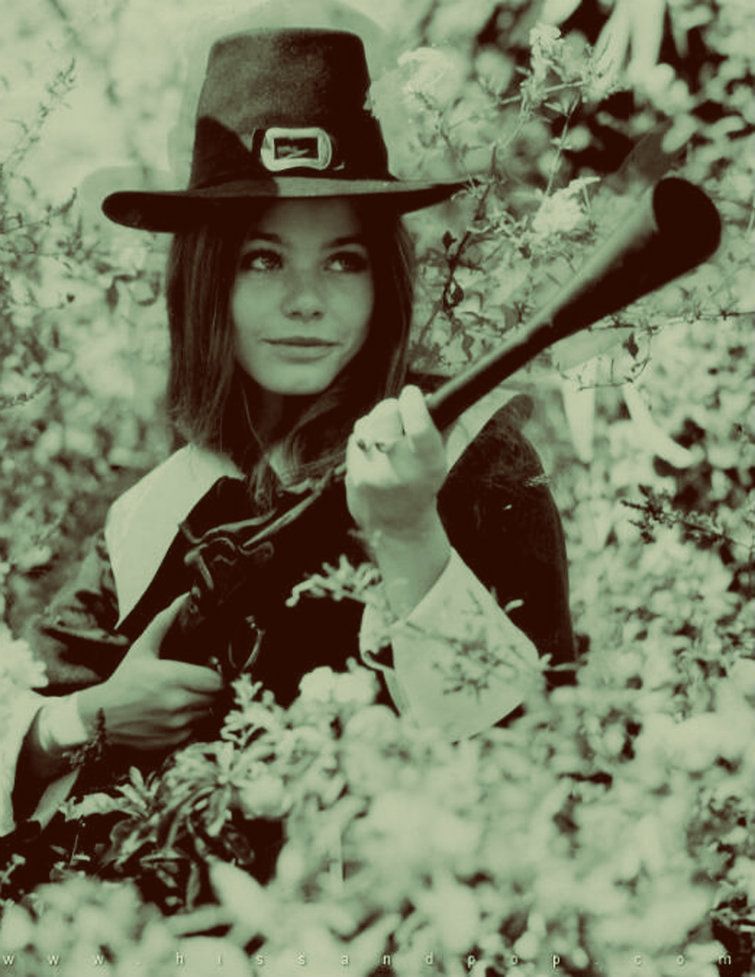 Pilgrim Pin Up Photo found at Paint the Gown Red (seriously, you'll find some of the most fun pin up pictures there!)
With Thanksgiving coming up, you're going to need all the turkey recipes you can get! I found this recipe on the
Taste of Home
website and made it for dinner last night...It's SO GOOD. Perfect for snuggling on the couch with a warm blanket on blustery afternoon. It's called "
Contest-Winning Turkey Meatball Soup
" and it's for ground turkey, but I'm sure it would be just as delicious if you substitute some roasted turkey.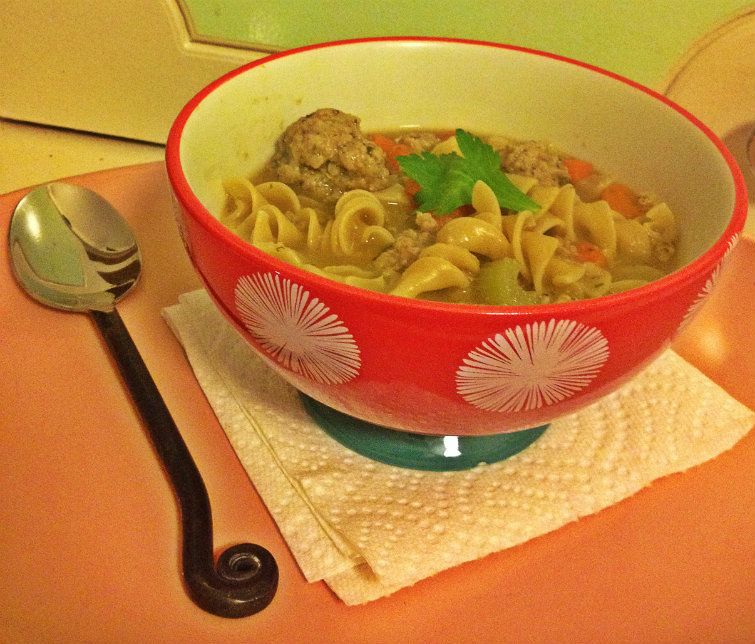 Ingredients:
2 cans chicken broth (I actually used vegetable broth in mine)
1 celery rib with leaves, thinly sliced (I used 2)
1 medium carrot, thinly sliced (I used about 18 miniature carrots)
1/4 cup chopped onion
1 tablespoon butter
1 egg, lightly beaten
1/2 cup dry bread crumbs
2 tablespoons dried parsley flakes
1 tablespoon Worcestershire sauce
1/4 teaspoon pepper
1/2 pound lean ground turkey
1 cup uncooked egg noodles
I added a 1/2 teaspoon of garlic and a dash of salt to the pot half way through cooking (because I love garlic).

What to do:
1) In a large saucepan, bring the broth, celery and carrot to a boil. Reduce heat; cover and simmer for 10 minutes.
2) Meanwhile, in a small skillet, saute onion in butter until tender. Transfer to a large bowl. Add the egg, bread crumbs, parsley, Worcestershire sauce and pepper. Crumble turkey over mixture and mix well. Shape into 1-in. balls.
3) Add meatballs to the simmering broth. Bring to a boil. Reduce heat; cover and simmer for 15 minutes or until no meat is longer pink. Add noodles.
4) Cover and simmer for 5 minutes or until noodles are tender.
Makes about 5 servings.
Originally published as Turkey Meatball Soup in Quick Cooking January/February 2003, p27
I love this recipe because it's tasty, SUPER easy, and the best part is it's only 193 calories per serving! Enjoy and have a happy turkey day!
Until next time,
~Steph @ Calamity Layne