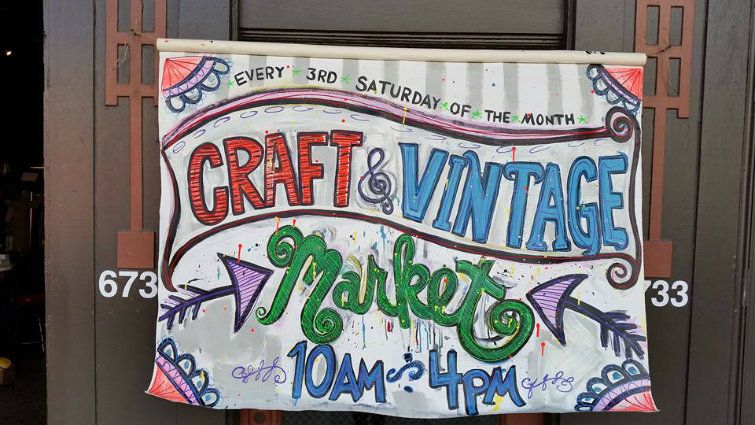 Hello there!
I'm pleased to announce that Calamity Layne and Hell Razor will both be present and vending at this month's Craft and Vintage Fair in Berwyn!
Where:
Friendly Lounge
6731 Roosevelt Rd.
Berwyn, IL 60402
Time: 10AM - 4PM
Saturday October 17th
Pop Up Shops Attending:
*Kristen Roof Fachet with Sur Le Fue Handbags & Accessories
~Handmade, vintage handbags & accessories. Made in Berwyn, IL.
*Jennifer Leban with Hellrazor
~Unique accessories & home decor inspired by Day of the Dead, religious artifacts, all things vintage, heavy metal & horror.
*Sabine Krauss
~Locally made, amazing pendant necklaces and other Berwyn inspired artworks.
*Stephanie Layne with Calamity Layne Vintage
~Vintage clothing, housewares & home decor.
*Vicious Cake
~Wired hair ties, clip on ears and other unique hair accessories. Made with love right here in Berwyn.
*Jessy Laubis Handmade
~Fabric- collage, hand-drawn & painted pieces, put an artful spin on everyday items. Made in Berwyn.
*Sara Marie with Fangs & Bangs
~Embroidery tattoo inspired art pieces & zombie prints.
*Earth+Art
~Thoughtfully assembled terrarium gardens. These portable worlds are designed with succulent & air plants.
This is a free, family- friendly event. Bring a friend, grab a coffee (or a Bloody Mary) & shop your heart out! Come and support local art, local business, and your girls at Betties N Brimstone!
Until next time!
~Steph @ Calamity Layne
(Yes, I know it's a Beatles song, but this is my second favorite version
AND...Spotify doesn't have a huge Beatles selection). ;)