Recently, I was given the opportunity to try out
Rocksbox
, which is a monthly subscription jewelry "box" of curated/styled pieces that are tailored for you according to a style "quiz" that you take. You have the option to buy the pieces, send them back, or just wear them for a while (like rental-ish) and then send them back whenever you like. It costs $19/month, but you get $10 in credit to spend towards any jewelry you wish to keep and buy each month.
I was pretty excited to receive my first box. I tried out similar "style" boxes before, like
Stitch Fix
, with some pretty decent results, so I was interested in how this would turn out.
First of all, the packaging is pretty cool. The inserts are personalized, and the padded mailing envelope is made for re-use when you send your box back (with a pre-paid label!). It's all wrapped up very cute!
Your Rocksbox contains three items personally selected by a stylist. There is a "wishlist" option on Rocksbox, where you can favorite pieces, and they will be sent to you, if available. One of my items, the ring, was from my wishlist:
Of course, I liked the ring, then:
If I didn't already have some awesome rings, including a splurge in the last year on my favorite
Alicia Hannah Naomi
ring, I would likely purchase this one. I do love it!
The next piece was an interesting selection... a "bow" necklace made from rhinestones: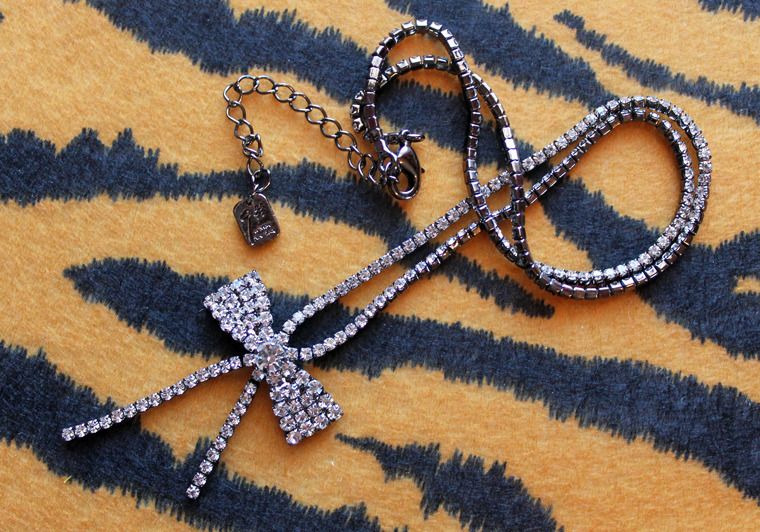 It's cute, yeah? But rhinestones? It's not me. It's a little bit
Claire's
from the shopping mall for my taste. I suspect that my stylist probably thought that it fit into the "retro/vintage" style I requested... but my idea of retro/vintage is more like plastic brooches and bakelite bangles...
The biggest problem I'm finding with these subscription boxes is that they almost 100% cater to mainstream, skinny-jeans-tucked-into-riding-boots-and-a-blanket-cardigan-style ladies of Pinterest fashion sense. Not that there's anything wrong with that. But it's not ME.
Excuse me, where are your goth-girl-avant-garde-abstract-metal-pieces? No? Ok then, how about your kitschy-retro-plastic-and-or-enamel-goodness? No?
Argh.
This last selection actually made me kind of mad: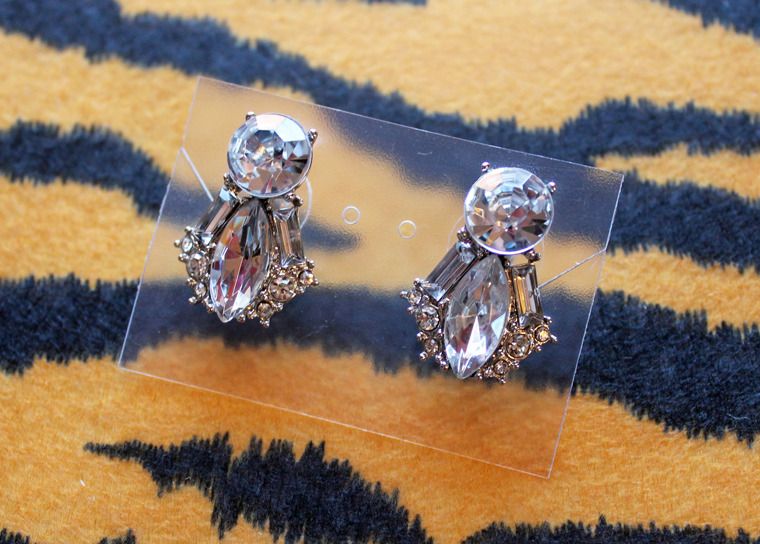 What?!!! Blingy rhinestone earrings? Uhhhhhh no.
This was frustrating. Again, I seem to think that maybe my stylist mistook the term "retro" and "vintage" to mean rhinestones? But here's where Rocksbox is kind of redeeming: you go online and review the pieces that you got! So, let's just say that I think that my stylist is pretty clear on my distaste for rhinestones right now.
I worry that Rocksbox might not have any inventory other than rhinestone-y stuff. Don't worry, I'll keep you posted.
In my dream world, Rocksbox would carry
Alicia Hannah Naomi
,
Hvnter Gvtherer
,
Sisters of the Black Moon
, and
Blood Milk Jewels
. Get on that. :)
So, in conclusion, my final reviews: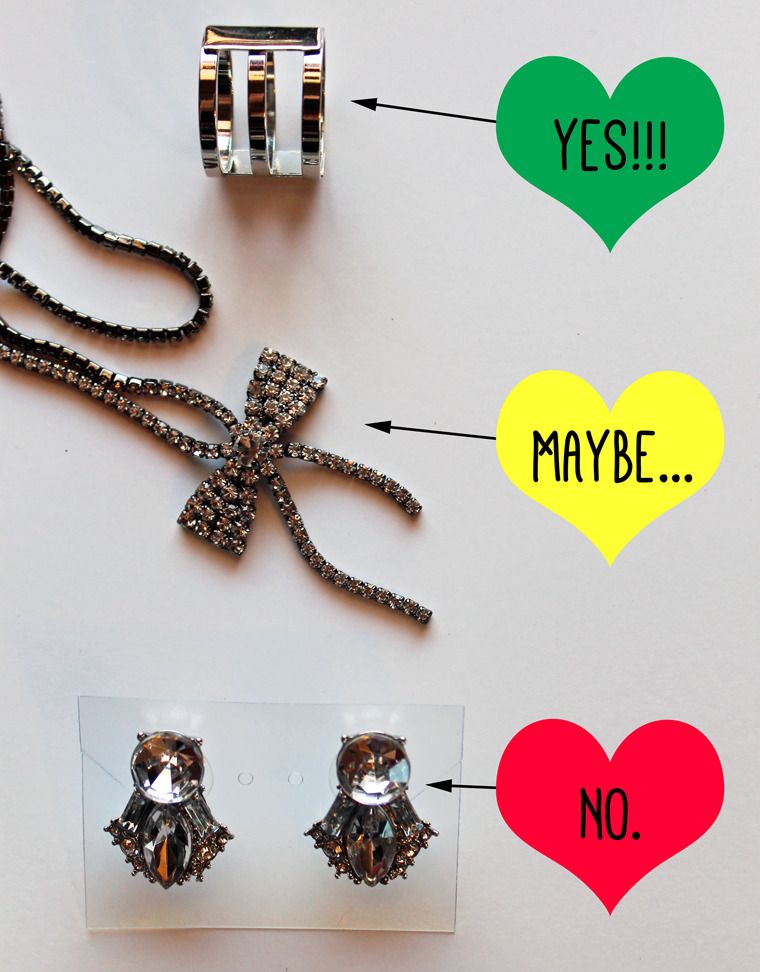 Now, I realize I haven't gushed on and on about how much I LOVE this service, so you may not be chomping at the bit to sign up, but I like to be honest. So there you go.
What I DO like about Rocksbox is the concept, and I am hopeful for future boxes to see how they adapt to my preferences.
Would you like to try out Rocksbox for yourself? I have a special referral code that gives you one month FREE! Enter
jenniferlebanxoxo
when you sign up at
https://www.rocksbox.com/
to get your free trial! And be sure to let me know what you think when it arrives!
Rock On,
Jen @ Hell Razor