I thought I'd interrupt Sam's blog takeover with an OOTD post, since I haven't had one in a while, and this graveyard border print dress is amazing and perfect for Halloween. I'm actually starting to get super sad that now that Halloween is almost over; awesome clothing will not be coming at us left and right. In fact, it'll probably be Christmas-y stuff. Whomp whomp.
My new thrifting item is cropped cardigans. I was searching out standard cardigans previously, in a rainbow of colors, but then I realized how much BETTER cropped cardigans are with my dresses. So I've been hunting... they are harder to find, but this black one is pretty great. I also own a yellow one. Plus, being short means that cropped = pretty much a "regular" length... I'd like to possibly start belting them over my dresses, so that my dresses act more like a skirt, and I can get more variety out of my existing stuff. Not that I don't own a ridiculous amount of stuff already (I've been trying to purge a lot of unnecessary items...), but it's nice to have options to switch stuff up!
Speaking of purging stuff, are any of you on
Poshmark
? I just started. My name is
jenleban9
on there, and I'm currently trying to sell my
Kreepsville666 spiderweb skirt
(
seen here
) and my
Rodarte for Target mustard tulle skirt
(it's too big for me). Anywhoo, I put a little widget on the right sidebar if you're interested. I'll probably get around to putting more on there, soon.
One of the awesome features of this dress is the black peter pan collar. I love that it strays from the traditional white collar (I've already got one of those!)... and I can wear my sweater/cardigan/collar clips on it. I have an awesome set of clips from
Creep Heart
, along with an amazing spider on a heart-shaped web brooch that
I first was drooling over here
. I can't control myself sometimes, seriously...
Here's a better shot of the accessory awesomeness. I couldn't get a close enough shot that wasn't blurry or poorly lit while I was wearing them.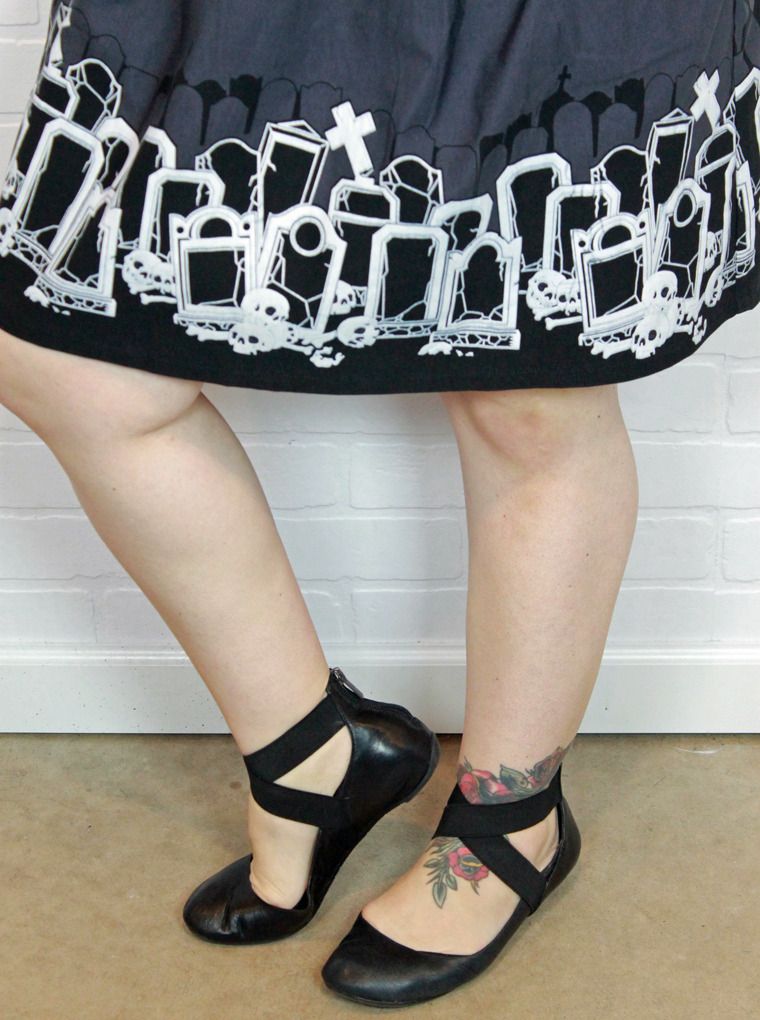 Here are my pasty white legs so that you can get a better view of the gravestone border print on this dress. I would say that it's kind of on the edge of "Hot Topic cheesy-ness," but the black and gray color selection and black peter pan collar keep it on the side of awesome for me. So I'm for it. Also, this dress is kind of stretchy, so it's comfortable, too! I highly recommend if you're thinking about it.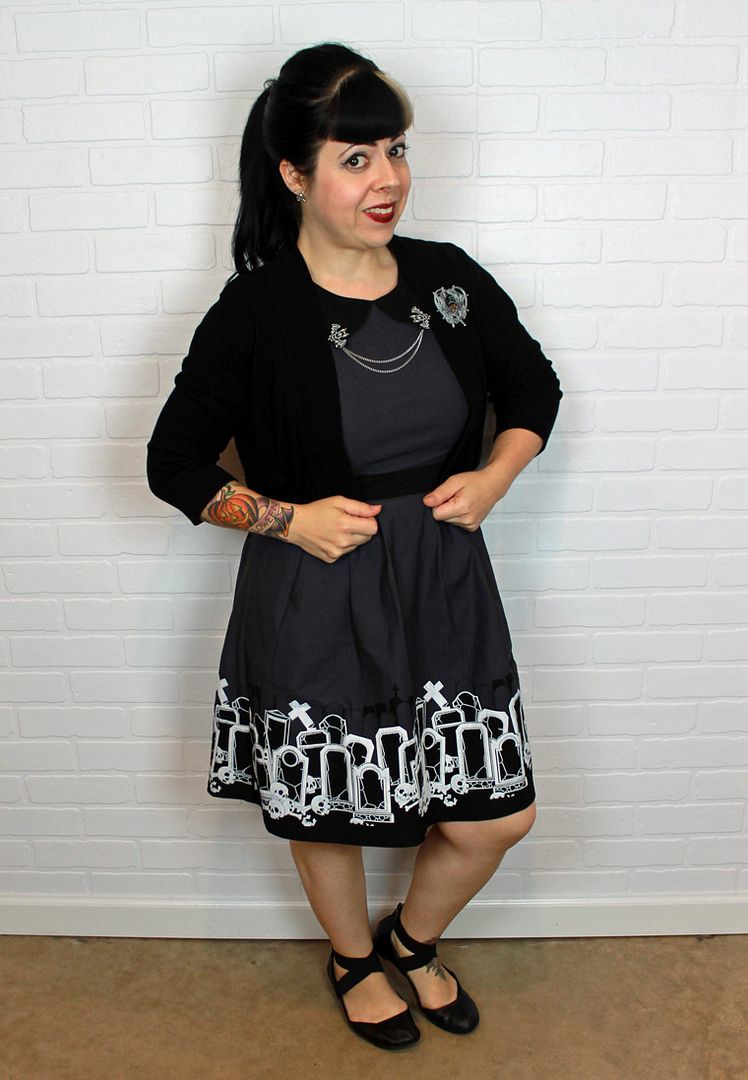 ModCloth's
Halloween Shop
is brimming with style, gifts, and beyond. What's more, they've got a special code for getting your treats in time for the big day! For a short time, use code
BOOYAH
at checkout to get
free Express Shipping
on your order of $150 or more. Whether you're picking up statement-makers for a spooky soiree, or nabbing some scary-cool looks to flaunt all year long (#everydayishalloween), you won't want to miss this offer!
I've had some of these super cool Halloween items on my Modcloth wishlist for quite some time now... I wonder which ones will actually make their way to me???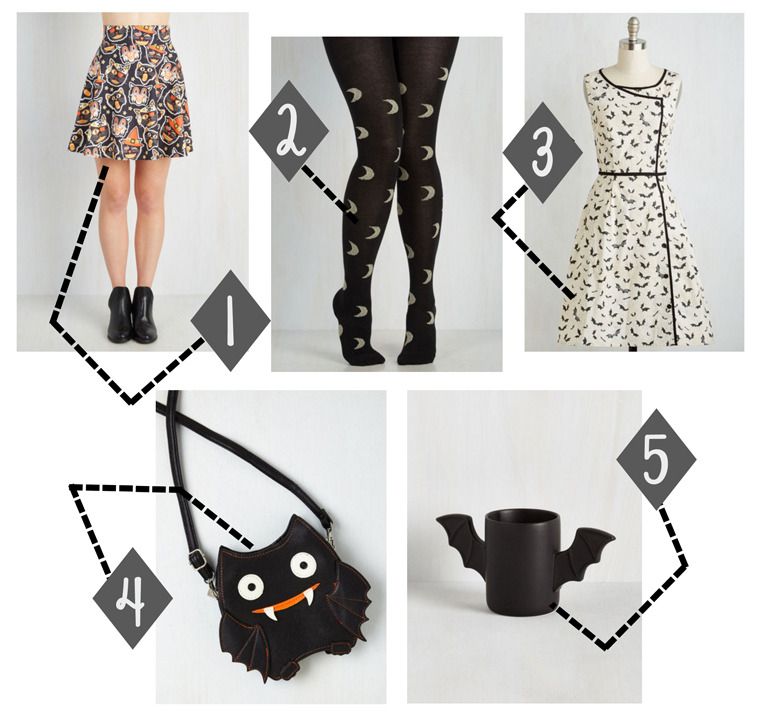 *** This post contains affiliate links and I will be compensated if you make a purchase after clicking through my links. ***
Rock On,
Jen @ Hell Razor