Happy October everyone! I haven't had a Bento Report post in quite a while, so I had some photos waiting to post and figured it was high time to share. I don't photograph my lunch every day, because I don't do a nice bento every day. ...Like today, when I was rushed and ate a can of tuna for lunch. Yep, you read that right. A can of tuna. Classy.
The funny part of this story is that I finally sit down to write this post, and the photos are randomly photographed over the course of time from my last bento post to present day, and I notice odd repeating themes... which make sense if I'm eating lunch several days in a row and trying to use up food, but in this case, that wasn't the situation. Evidently I was in a rolled lunchmeat phase and didn't even know it. The more you know.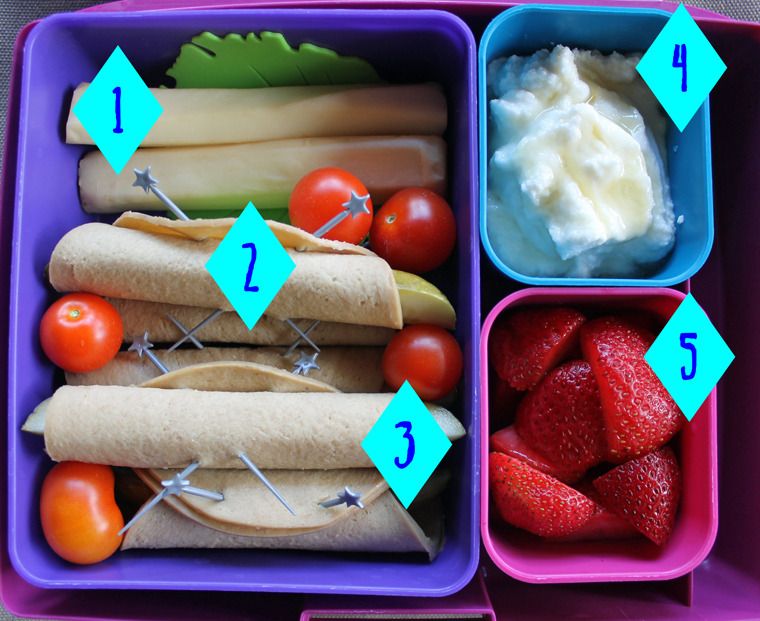 Smoked string cheese. Probably one of my all-time favorite foods.
Faux lunchmeat (turkey or something-ish) rolled around pickle spears!
Cherry tomatoes. Because doesn't it dress up the arrangement and make it look fancy?
Ricotta cheese with agave syrup drizzled on top.
Strawberries (For the ricotta. I mix them together.)
(Not shown) There's a mini Tupperware O'vitamins somewhere, but evidently not in the box on this day...
Leftover BBQ Jackfruit (Thanks Natalie!).
Cheddar cheese cubes.
Grapes (Have you tried the cotton candy kind? Excellent!).
Mini Tupperware O'vitamins.
Mozzarella, tomato, basil, and balsamic vinegar caprese salad (recipe).
Pumpkin Noosa yogurt (note: I like the Chobani kind better, and it has more protein, so score - but I had bought a 4-pack of these and wanted to use them up).
Cute skewers of cheddar cheese and grapes. I usually eat these as a snack around 10:30.
Mini Tupperware O'vitamins.
More of that balsamic Caprese salad from the previous lunch. I ate it like four days in a row to use it up. It was delicious though!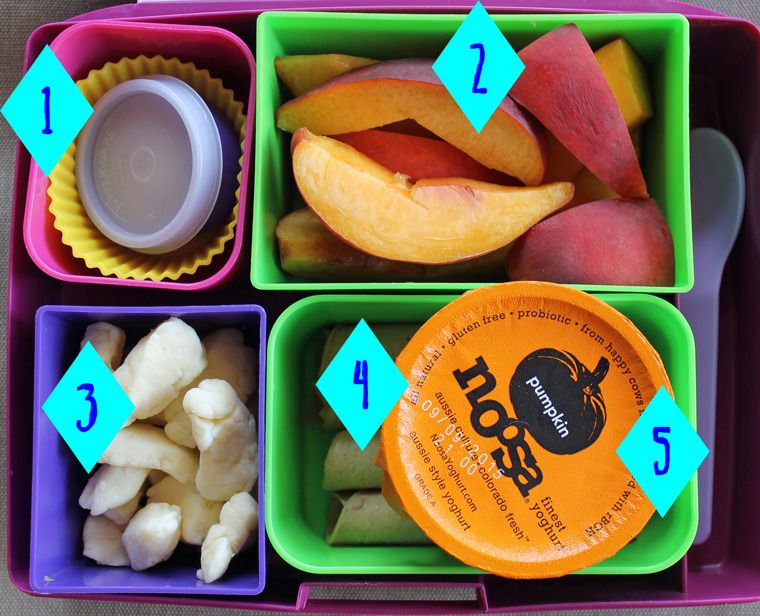 Mini Tupperware O'vitamins.
Nectarine wedges.
Cheddar cheese curds.
Rolled lunchmeat (again). Probably turkey-esque.
Finishing up that pumpkin Noosa.
Guess I didn't feel like making lunch cute this day. Just kind of put in into containers. I did, however, take another photo sans yogurt squishing my lunchmeat rolls so you could see them in their full glory:
For one of my more recent lunches, I pulled out the LEGO bento box. It's an odd size (deep... like I wish it had two layers...):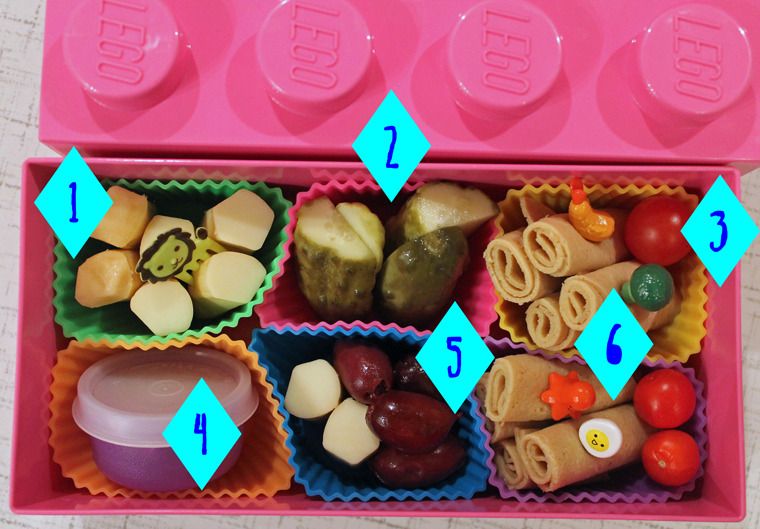 Smoked string cheese (cut into shorter stumps).
Pickles!
Random cherry tomatoes from my dying backyard plant.
Mini Tupperware O'vitamins.
Kalamata olives and the remaining cheese stumps.
More rolled lunchmeat. I put cute skewers in them to keep them from unrolling.
So there you have it! Some of the latest and greatest in lunches. One of my favorite new bento lunch discoveries is the cutlery from the Target dollar spot. I bought like three sets of the Halloween themed ones because they're the perfect length for my bento box. Plus, Halloween. And the price is right! Aw yiss.
The Bento Report is a regular feature on the blog where I show you what's in my lunch for a few select days over the past couple of weeks. It's informational because I am a post weight-loss surgery patient who is also a vegetarian/pescetarian, but also fun because I love the idea of bento lunches and have fun making my lunch look cute and/or making it fit into unique lunchbox container constraints.

You can view past posts of my Bento Report series here. Information on where I buy bento boxes and accessories in this post here.
Rock On,
Jen @ Hell Razor