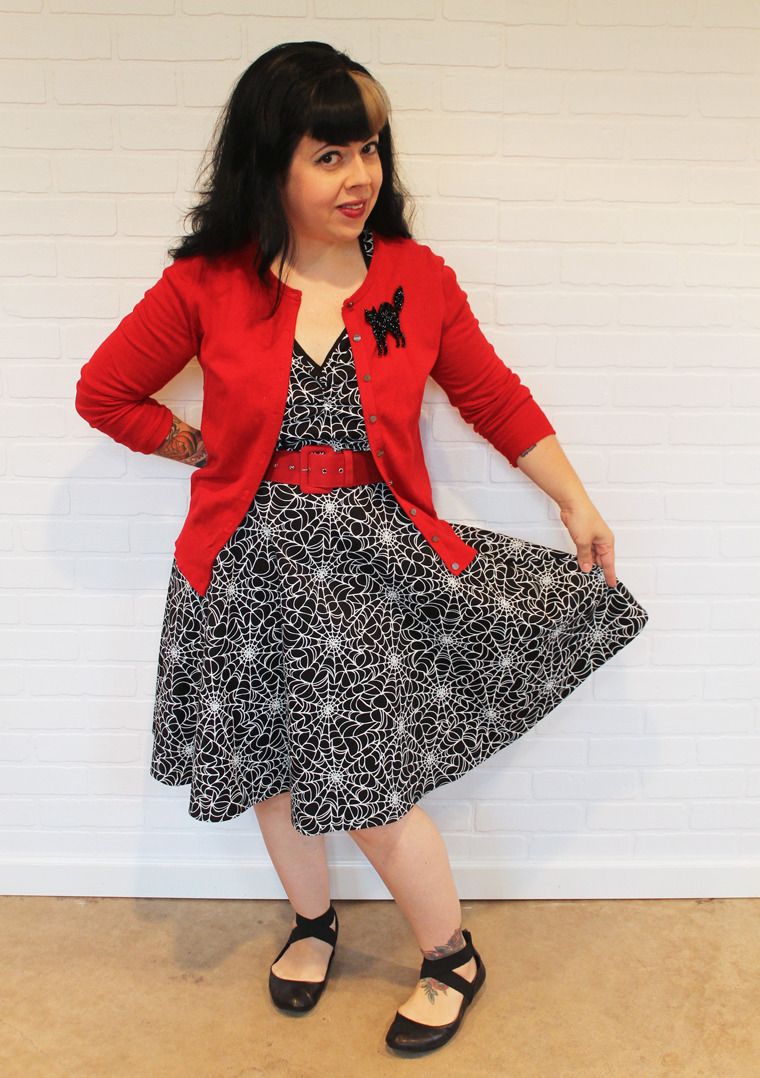 dress - Pin Up Girl Clothing / shoes - Kenneth Cole via Zappos / cardigan - thrifted / cat brooch - Heidi and Gretel / belt - thrifted
I am having a heck of a time lately with my photography. My lighting sucks, and my remote battery keeps dying (although I suspect I keep forgetting to turn the transmitter off, which I am sure isn't helping). And the focus is not reliable. Argh.
I finally pulled the trigger and bought a lighting setup from Amazon, so hopefully within the next few weeks, you'll see some improvement in the OOTD photos.
So, on the the outfit of the day! I purchased this spiderweb "Heidi" dress (it's Pin Up Girl Clothing brand) via the FB Swap and Sell group. I had it tailored - shortened, and the shoulders taken up - and it fits perfectly now!
I was nervous at first to have my clothing tailored, since these dresses are not cheap to start with, but it's been totally worth it! And I know that they will last for a long time to come.
Plus, I combine my pricier clothing pieces with my super thrifty accessories: cardigan and belt via Savers thrift store! This dress came with a skinnier black belt, but I love the red accents.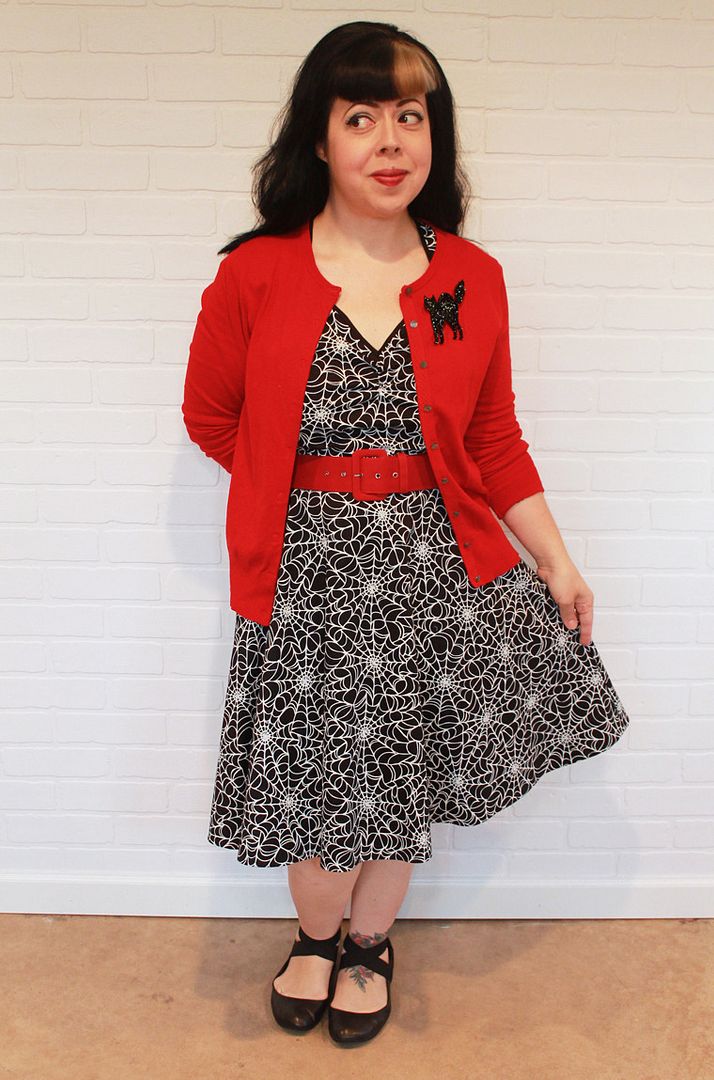 I know you just saw my
Heidi and Gretel
black cat brooch in
the last OOTD post
, but I really love it! I've recently acquired a pretty fun brooch collection, so I'm sure I'll do a post on that soon so that you can see the whole assortment. But I do love me some
Heidi and Gretel
- she recently re-opened her shop with some super cute holiday themed items (helloooooo Halloween and even Christmas items!), so if you haven't been there recently, go check it out! I'm dying for her cute
glitter poop
pins!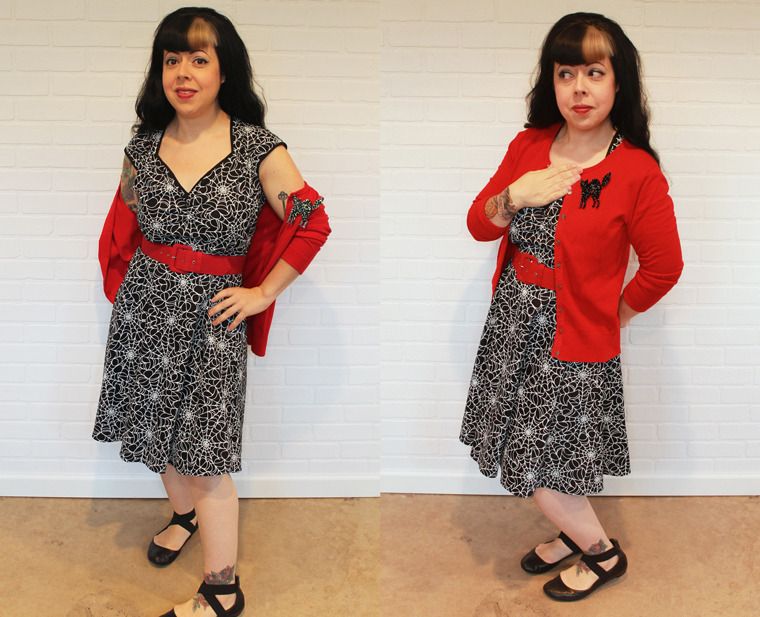 I'm still working on my "wet set" hair curling skills, as evidenced by my wavy 'do. Haven't quite gotten the hang of it yet... Another style I've been working on is my half beehive, courtesy of
this YouTube tutorial
. I'm sure I'll catch it in an OOTD post soon.
I love this spiderweb print so much! My next OOTD post is a black/red combo, too, so evidently I'm feeling that combo at present... stay tuned!
Rock On,
Jen @ Hell Razor