So... I know it's Wednesday, and I know I haven't done an "OnWednesdaysWeWearArt" post, and I just saw (eh, I'm a little slow) that Courtney actually did
one
during my OWWWA hiatus, and I feel really bad that I've slacked! So, to be 100% honest, I'm not sure when I'll get back into the swing of it - those posts take way more planning than just snapping some pictures of what outfit I'm wearing. But I love
Court's blog
and I love participating in the challenge! So TBA... I haven't given up yet...
Today's outfit features another awesome harlequin print from Pin Up Girl Clothing. I was really excited to see it pop up on the swap and sell Facebook group - already hemmed! Might have turned some people off, but for me it was a total score!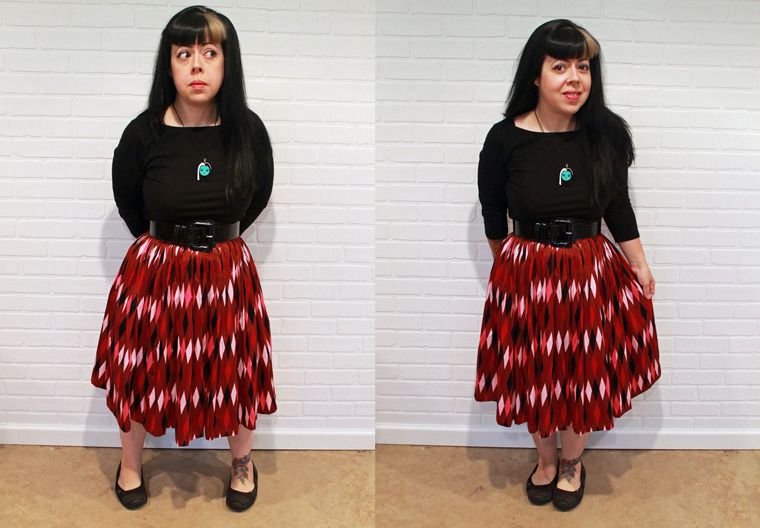 Target makes the best boatneck tops in several different colors, so I've been snagging them in my size when I can find them because they go so well with circle skirts! Also, yet another thrift store belt score. I've become a pretty good thrifter, I've gotta say.
I love my harlequin skirt, but I also totally love this necklace! It's Lily Munster by
Baccurelli
. She makes really cool brooches (uh oh, more brooches?) and pendants - particularly of cool ladies, like Lily Munster, Marilyn Monroe, and Rosie the Riveter. Her cartoon style represents the ladies in a super cute but accurate depiction!
It seems to me that I wear the same shoes (well, the same two pair) over and over again, and I'm a little worried about the fall - I mean, I typically LOVE me some fall boots, but I'm not so sure how they'll mesh with my new retro-style dresses.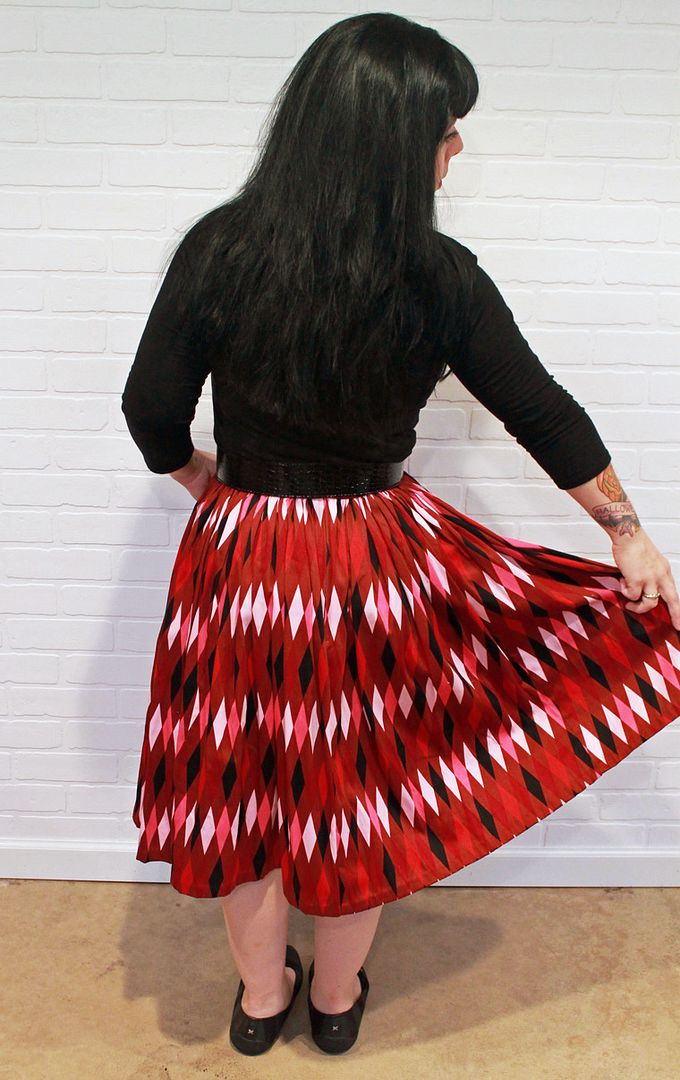 I've been doing some investigating, and apparently
B.A.I.T. Footwear
is the "thing" to wear with your retro style dresses. Like
these
, which I snagged on the Swap & Sell page (to be shown soon in a future blog post...). But what about fall?
I'm kind of in love with
these Remmy Oxford Heels
. I think I'm going to be on the lookout for a pair in all-black for the winter months. But I do love the black/white spectator, as well as the green/white version. I WISH that they came in a purple/white version!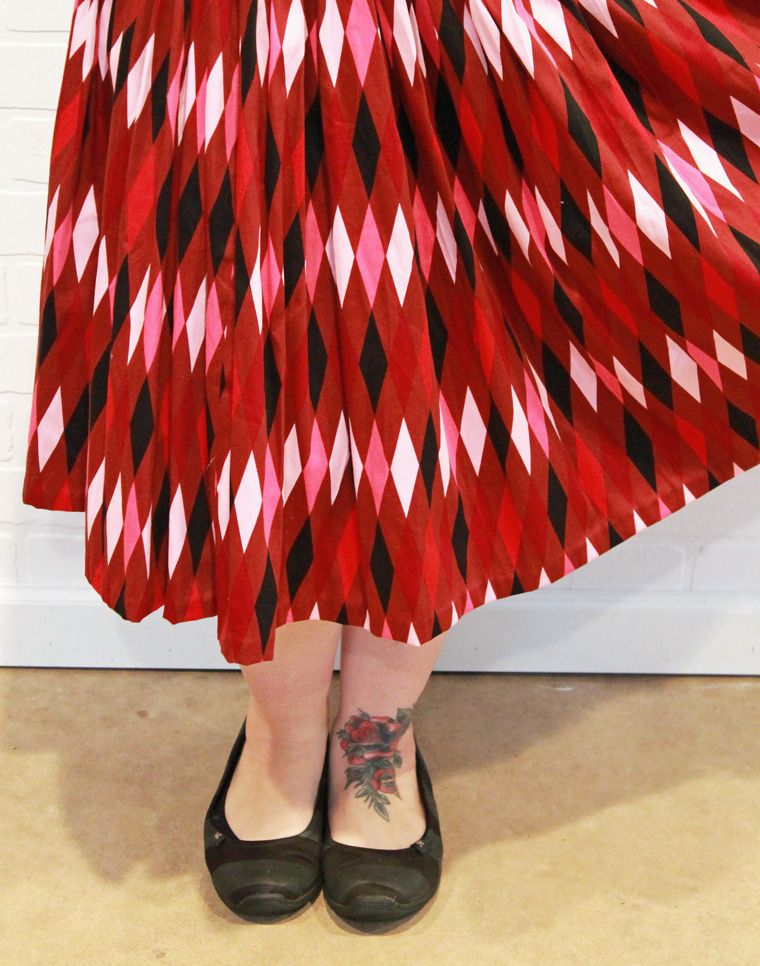 As much as I love these comfy ballet flat shoes, as soon as it starts to snow I'm gonna be swearing at my bare exposed tops of feet! So I'd better start getting prepared now!
Rock On,
Jen @ Hell Razor