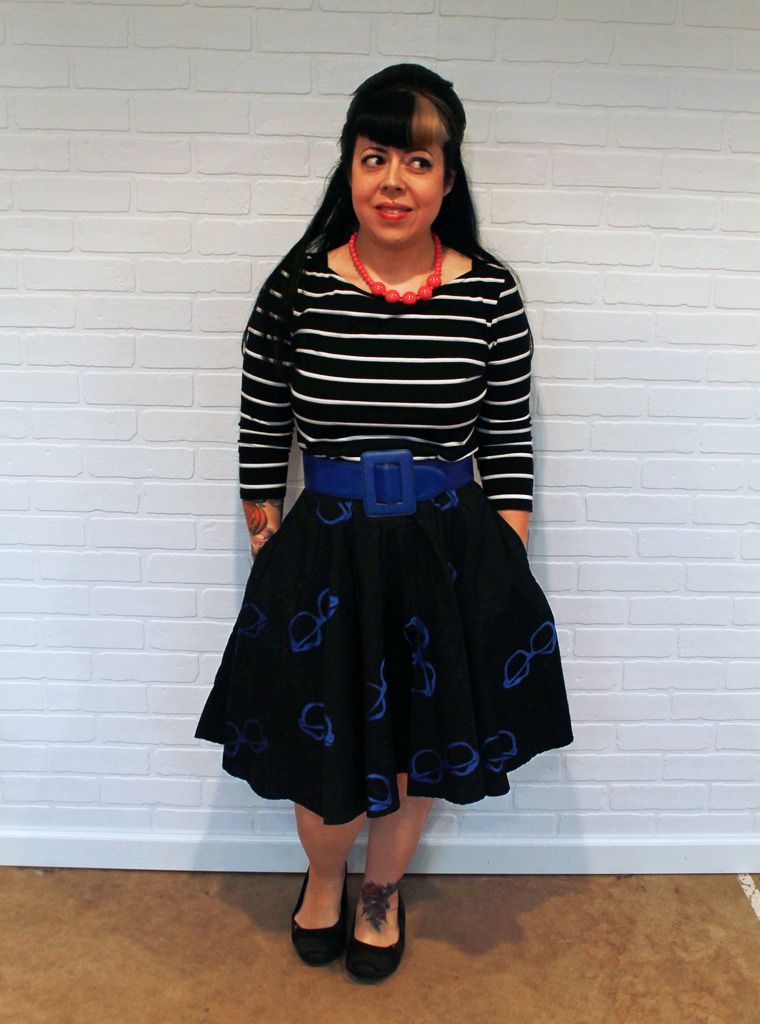 skirt - eShakti / shirt - Target / belt - thrifted / shoes - Dr. Scholl's via Zappos / necklace - vintage (gift from Steph)
Today's OOTD is pretty momentous, as it marks the last set of photos I have without my fancy new photo lights... to be seen later this week! So, I feel the need to apologize for the quality of these. They all shot REALLY dark for no particular reason (I even kept switching shooting modes to see if it helped), and I did my best to fix the exposure prior to posting. Eh.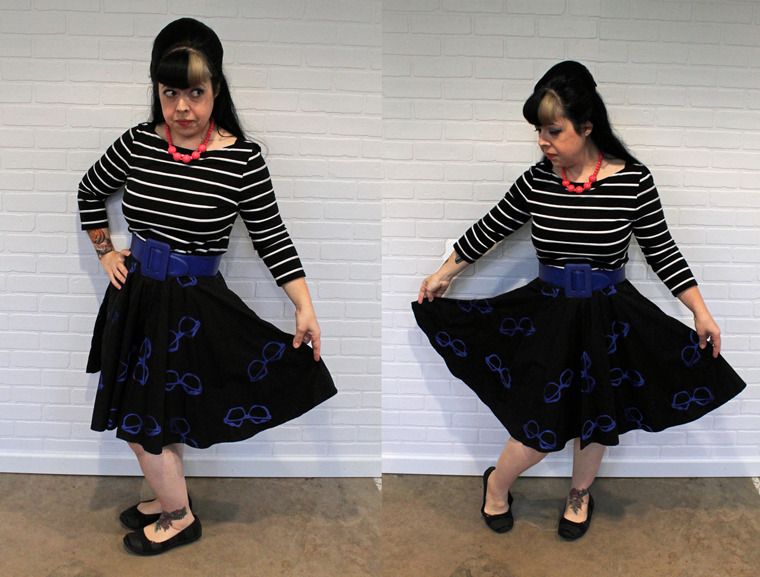 There was a long period of time in high school and college where I absolutely would NOT wear black and blue together in the same outfit. I thought that they were "too close" in color and would look like I didn't know how to match. We're so weird when we're younger.
I bought this skirt from
eShakti
and had it made in full custom mode - it is perfect! I just can't say enough good things about eShakti's customization options. They're amazing!
I bought this circle skirt with embroidered glasses on it just prior to my switch to longer skirts and preference for the circle skirt style, so it's been a good transition piece for me. It's shorter than most of my other circle skirts, but not by much. When I pair it with a striped top, people tell me that I am channeling a "French" look. Ooh la la.
This post also marks the beginning of my obsession with the half-beehive. I decided that I really need to step up my hair game, and after experimenting (and still not quite succeeding) with wet sets, I'd give the beehive-ish look a go. To my surprise, this technique has quickly found its way into my regular hair rotation! Here's the tutorial that helped me:
Pretty simple, huh? I think that I might be ready for some other, more advanced looks soon. Maybe even some proper victory rolls? Hmm...
The quality of these detail photos below are super bad, but I wanted you to get a closer look at the dress pattern and the sweet vintage necklace Steph gave me (also seen
here
):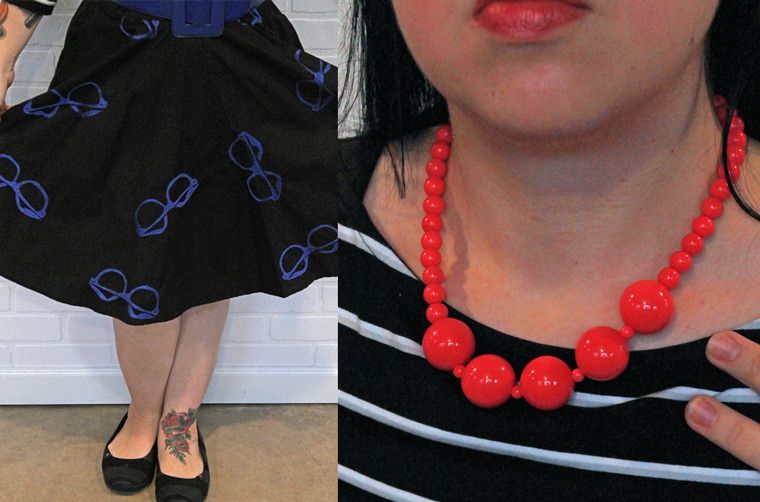 Rock On,
Jen @ Hell Razor
P.S. I am in FULL HALLOWEEN mode after this weekend. I took out all of our decorations and set up the house. Listened to my favorite Halloween playlist of goth goodness. Lit pumpkin candles. Life is good.