As you know, I've been hard at work and still losing the flab! It's hasn't been easy, but I'm sticking to my high in veggie, lean meats, lots of water and low calorie dairy diet. With that in mind, I've been experimenting with Kale...It's SO good for you because it helps lower cholesterol, is a great detoxifier, and has been linked to lowering your risk for some cancers. However, many many people hate kale...I personally hate the texture, but I want the benefits..SO, I've come up with a few sneaky solutions to incorporate kale into my diet!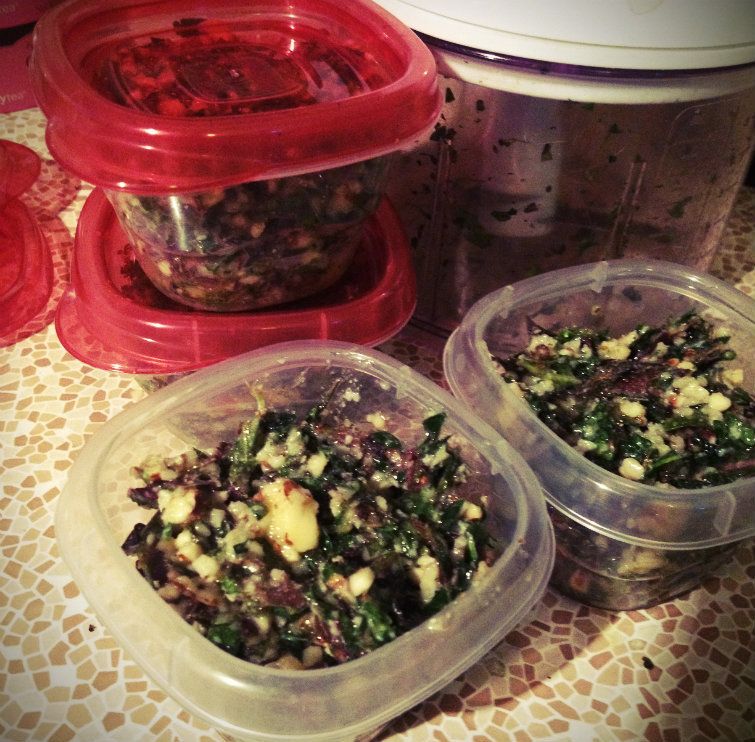 1. Pesto
I make my own pesto at home and freeze it, which is super easy if you have a food processor (or a hand-pump food processor...like me). Anyway, I loved the idea of incorporating kale into pesto because you don't notice the texture and if you add enough garlic and fresh basil you can't tell a huge difference!
Here is a recipe from Epicurious
that I really like to use!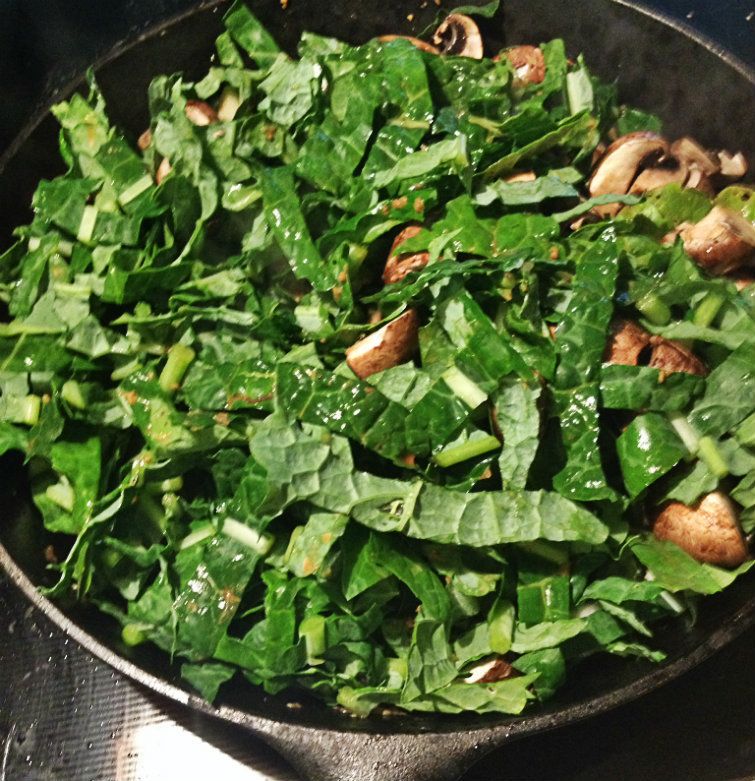 2. Stir-Fry
I've noticed, if I sauté kale along with pea pods and other crunchy stir-fry items...I don't notice the texture as much.
3. Soup
Fall is on its way and my favorite food to eat in fall is soup! It warms me up, it's cheap and east to make. I've noticed if I throw some kale in my food processor, chop it into tiny pieces, and add it at the end of making a veggie soup (or any soup in general) it tastes great and you don't even notice you're eating kale!
4. Burgers
Seriously, this is probably the easiest one... Grind up some kale in your food processor (blender...whatever device you want...) and add it to your ground turkey, veggie burger, ground beef...what-have-you. You can't even tell it's in there!
This is a great veggie burger option!
5. Tortilla
If you are one of those lucky people who are not a food texture person...You can use kale leaves as a tortilla for your tacos or burritos! Think lettuce wrap, but not as difficult to eat. I have tried it...it's good...but the texture is still there. :)
Try out these recipes or come up with your own!
Until next time!
~Steph @ Calamity Layne