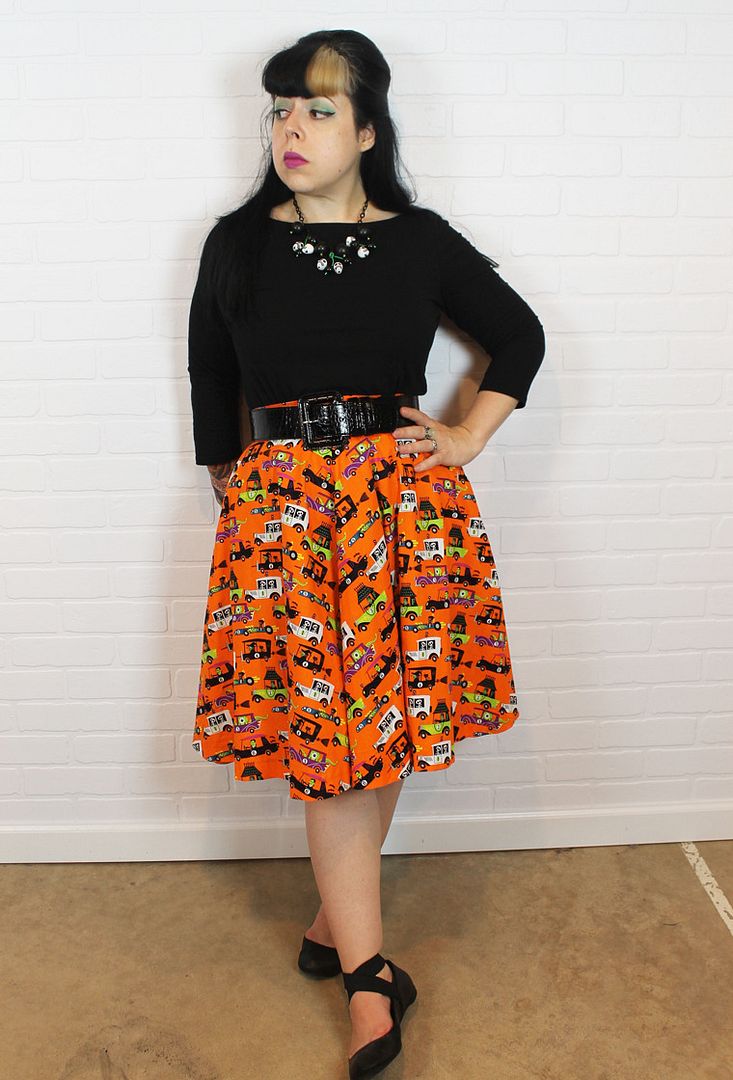 skirt - DIY / belt - thrifted / shoes - Kenneth Cole via Zappos / shirt - Target / necklace - Luxulite
Hey, guess what? I made my own circle skirt! And it turned out ok! You won't see any close-ups of the zipper in the back, or where the waistband didn't overlap nicely so I could add a button (I went with hooks instead, because they fit)... but it actually turned out wearable... dare I say... pretty good!
I found this fabric at Joann, and it was on sale and super cute, so I bought a few yards. I figured that it was worth a shot to try and make myself a skirt after watching a tutorial on YouTube and thinking that it might not be so bad:
So, with this video, and
this website
, I sketched out a pattern, and got to work! I ended up making the waistband too big, which I discovered at the very end, and then took it in by sewing up the side. It's not the most professional job ever, but it did the trick.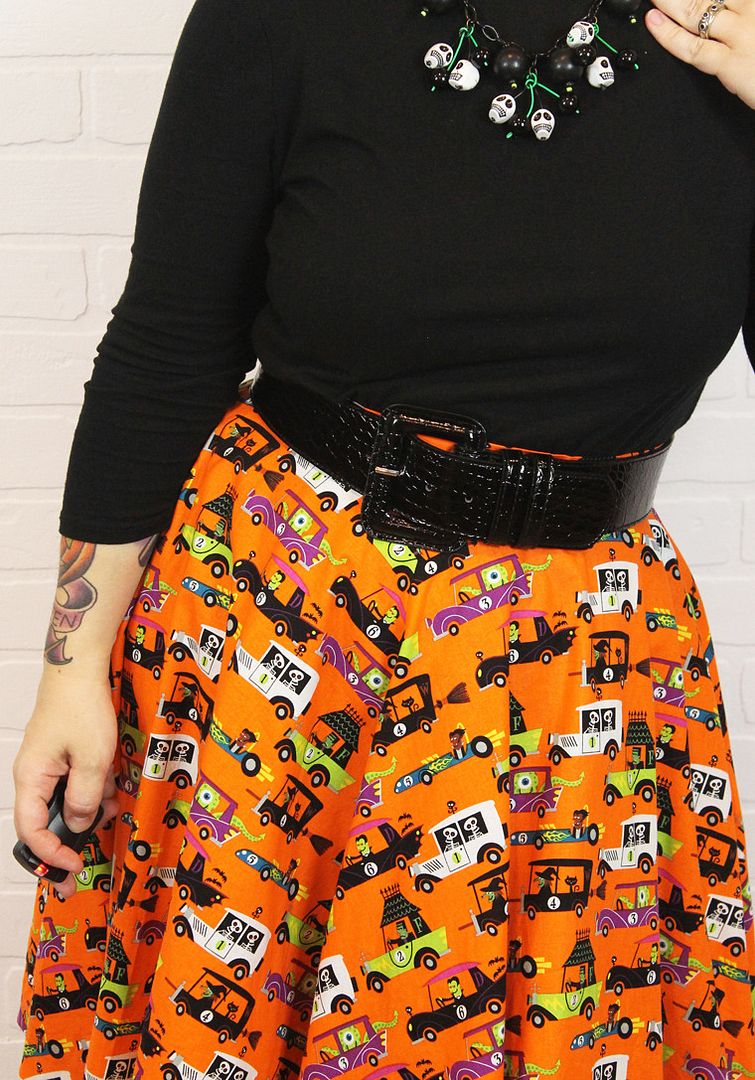 Another challenging aspect of this skirt was the pattern. It can only go in one direction, and I had to try to keep the cars from driving crazy-style, so the skirt had to be constructed from several patterns to try to keep the lines of cars as horizontal as possible.
I do really love the hot rod racers in a Halloween theme! I paired this skirt with my black boatneck Target skirt and new Luxulite black and white skull cherries necklace. Also, my trusty Kenneth Cole ballet flats and thrifted patent belt.
Today was another day for the half-beehive hairdo. Full details on
this post
from last week.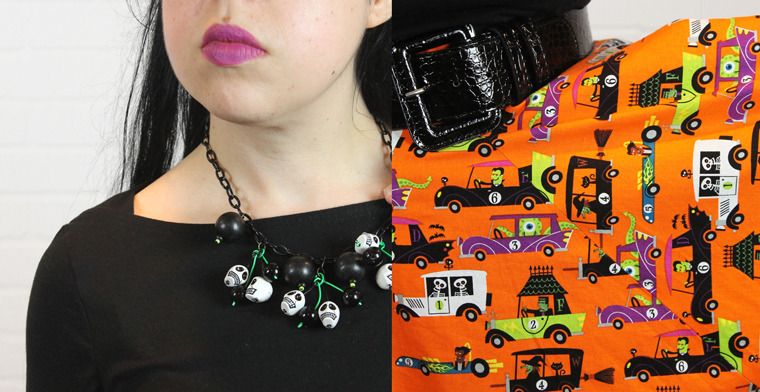 I think after all is said and done, I definitely have a new appreciation for handmade circle skirts! It took me an entire day to make this one skirt! I probably won't continue to make my own just yet... especially when there are so many awesome people out there available to make super nice quality skirts for you!
Rock On,
Jen @ Hell Razor