Howdy!
It recently came to my attention that it was very difficult for visitors and delivery people to find our house number. It's prominently displayed right on our garage, but in the evening...apparently it's too dark to see. SO, I decided to do my own little project to help with this conundrum. It turns out, people no longer have any issues AND I'm super pleased with how it turned out. If you have the same issue or want to spruce up your front yard, this is how I did it!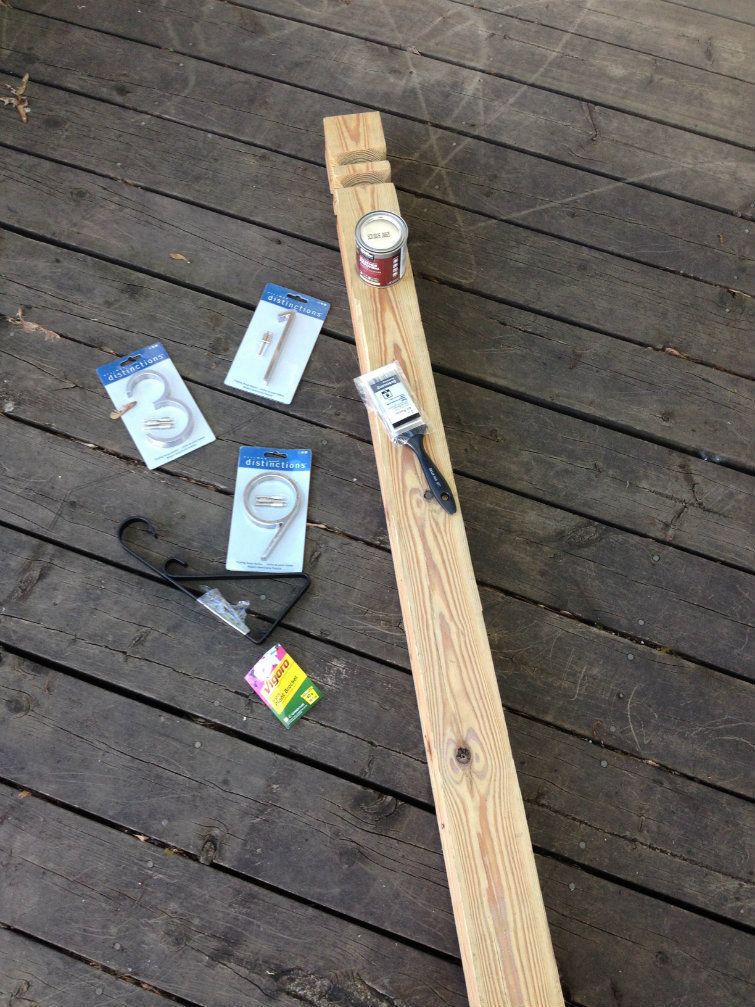 You will need:
Your house numbers (by far the most expensive part of this project)
One deck post ($4 -$8 depending on height preference etc..)
A plant hanger ($5)
A sample sized paint or stain ($4)
Screws and a drill (already had)
Step one:
Stain or paint your deck post. I did about 4 coats of stain and let it dry for 24 hours.
Step two:
Adhere your house numbers to the "front" of the deck post. There are usually directions that come with the numbers you purchase. This was tricky for me because my numbers were some cheapo bullshit from Home Depot...BUT some elbow grease, perseverance, and (eventually) superglue came through for me in the end!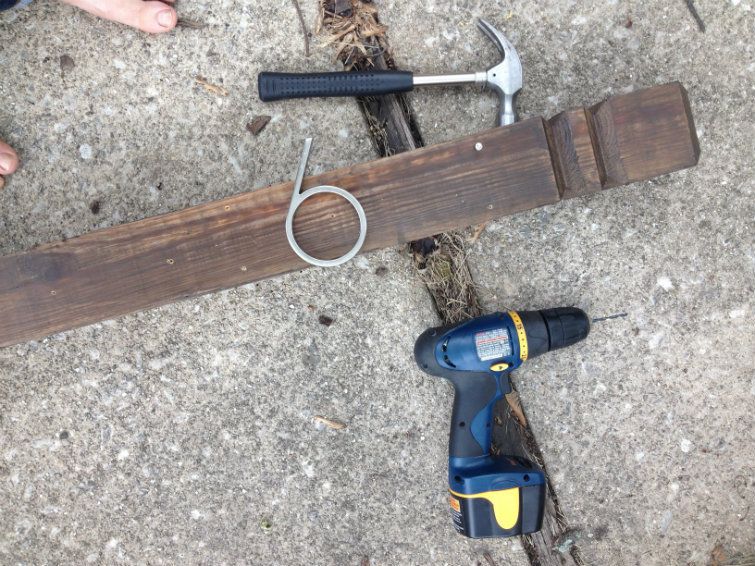 Step three:
Mark where you want your plant hanger to be and then screw in the plant hanger. My plant hanger was $5.00 at Home Depot and I ended up spray painting it to match my numbers.
Step four:
Dig a hole (shovel or post hole differ) deep enough to bury about a quarter of your post. If you want to get crazy, you can cement it in there...but I tend to change my mind a lot and might want to change it up sometime soon so I just buried it.
All done! It's super cute AND your pizza will always be delivered to the correct house (always a plus)!
Until next time!
~Steph @ Calamity Layne