dress - eShakti / denim jacket - Gap / leopard shoes - Vans / pins - assorted places
Is it bad to say that the best part of being back at work is having an excuse to pick out dresses each day? Because it's kind of true. I mean, no one likes to be back at work. Unless you're like, an ice cream tester, or the guy who wears the Brobee costume at
Yo Gabba Gabba
shows (I've always wanted to do that!).
So, I've showed you
this dress before
. I love that it's Halloween/not Halloween. Just because it's orange and black. I decided to pair it with my denim jacket because how else can you wear a zillion buttons/brooches at once and have it be totally acceptable?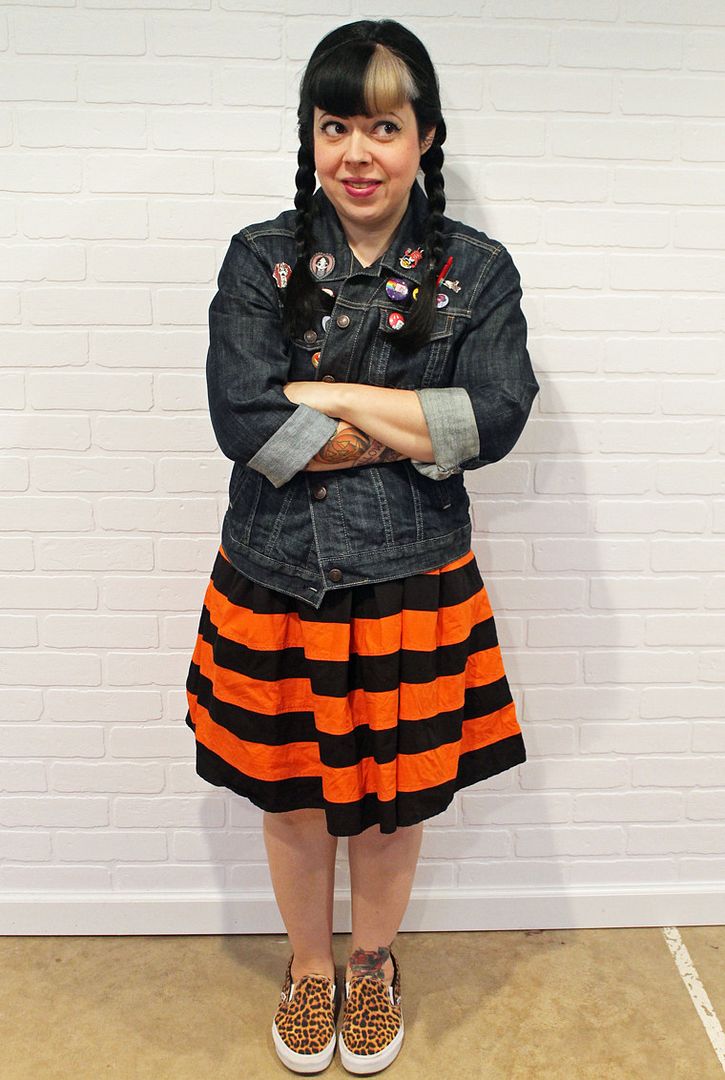 To my surprise/delight/disappointment/whatever, this jacket is now technically too big on me. I remember all too well when it was "
fat guy in a little coat
" status.
Proof here
. I am not going to buy a new one, though. This is good enough.
These photos were my OOTD on a Tuesday. The dead giveaway is the braids. I refuse to wash my hair on Tuesday morning since Tuesday night is roller skating. I just smash it all under a sweaty helmet, so what's the point of washing? Braids do a really good job of disguising dirty hair...!
I have a couple of new pins on my jean jacket to share! The first is my enamel
King Tut Diamond pin from Creepy Co
. It's no secret around here that we LOVE King Diamond.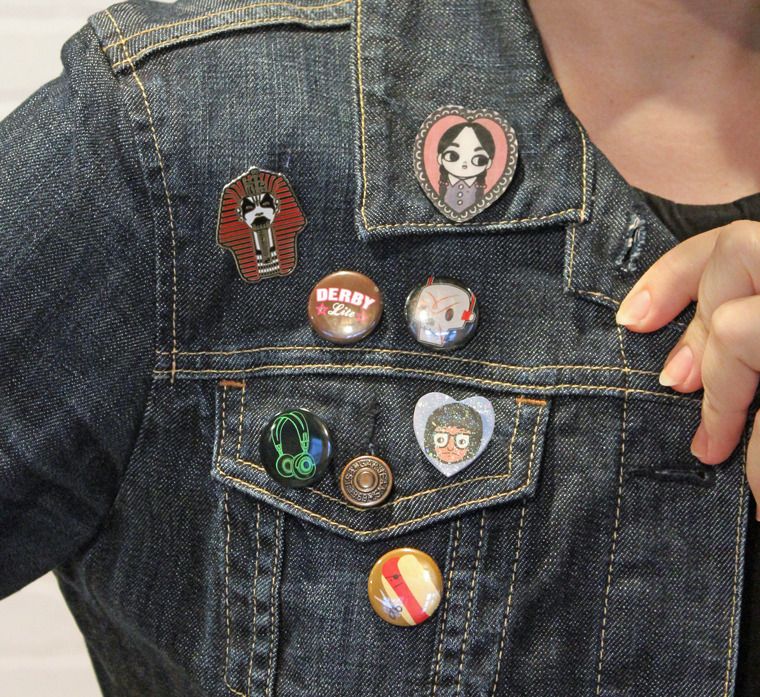 My second new pin is a
tiny roller skate with wings from Plasticland
- it's on clearance!
And I really love wearing sneakers at work if at all possible... so much more comfortable. So I paired it all with my leopard printed Vans.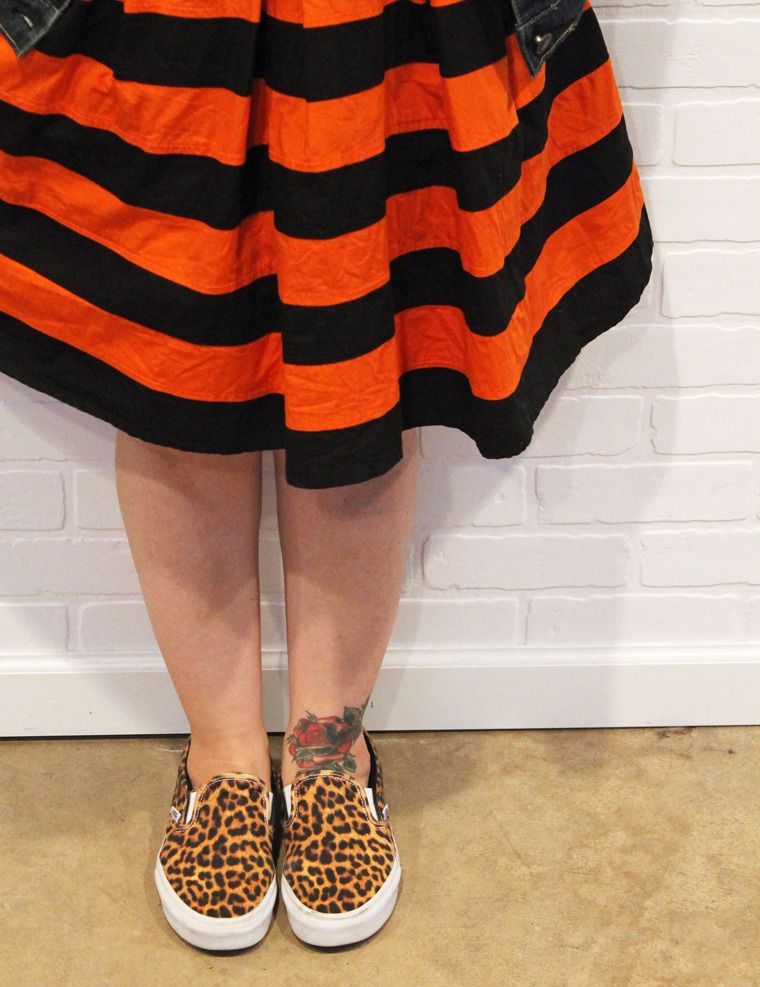 Work has actually been going really well. A
change of pace
has been good for me. I like not dealing with all of the supplies and management of STUFF in the art room. This simpler, paperless curriculum is the way to go!
Rock On,
Jen @ Hell Razor