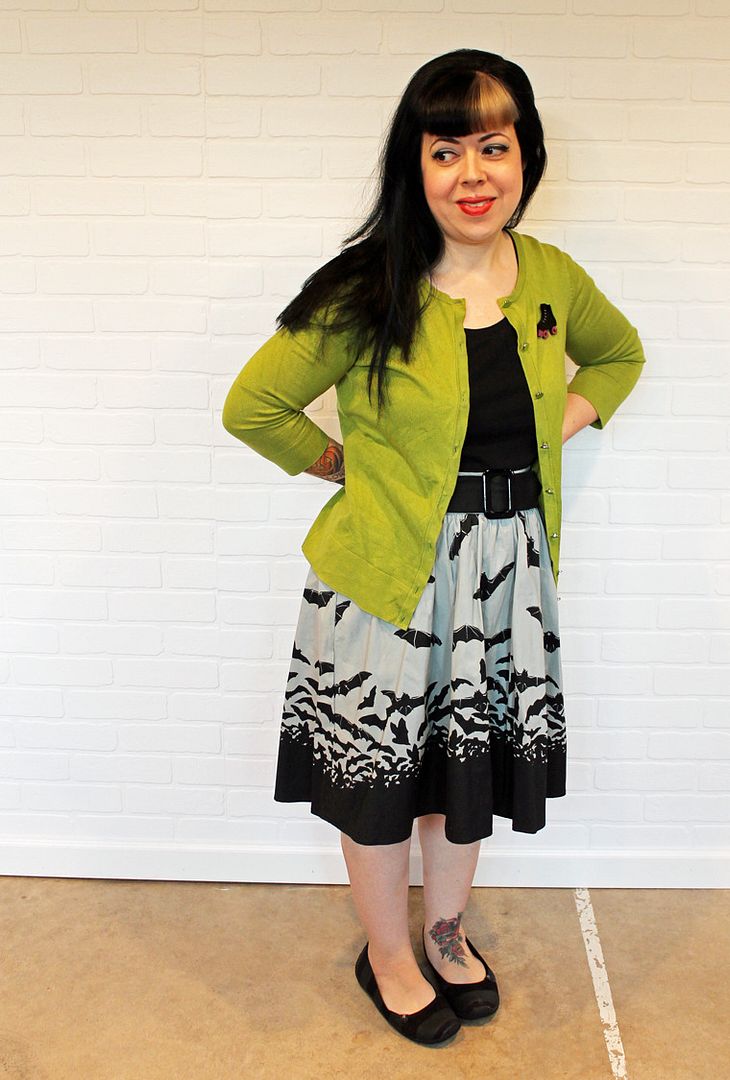 bat skirt - Sourpuss / shirt - Target / shoes - Dr. Scholl's via Zappos / cardigan - thrifted / belt - thrifted / roller skate brooch - Heidi and Gretel
So, with school starting this week, I've had to make some executive decisions. I may not be able to get to posts beyond regular outfit posts for a while. Even doing that is proving to be slightly difficult, so I've instituted a system where I take my photos after getting dressed in the morning, but before I leave for work. If I start running late in the morning though, I'm going to really be S.O.L.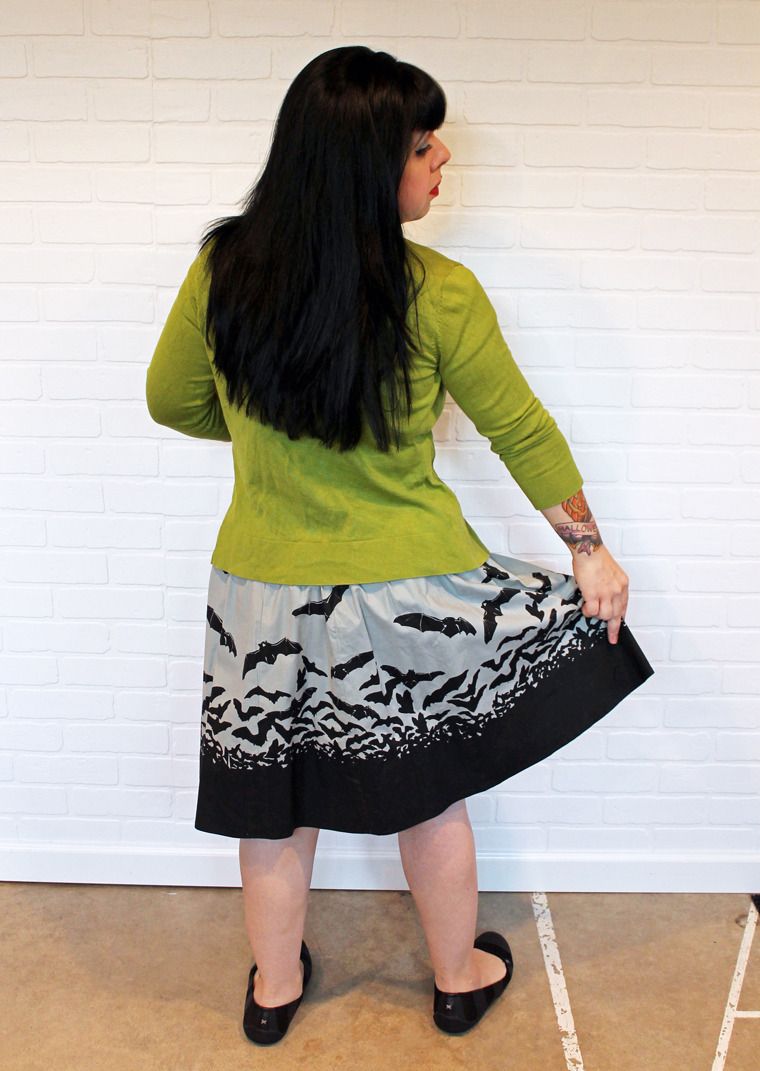 I'm not a huge fan of doing my photos indoors, as the lighting suffers. I guess I will probably have to suck it up and buy some photo lights, especially since it will get colder soon and I couldn't go outside anyways.
But HALLOWEEN! Let's focus on positive stuff like that. Stores are juuuuuust starting to bring out their stuff, and I'm on the hunt. I have accumulated quite the collection of Halloween-y themed clothing (because I don't need Halloween times to wear that stuff), and I've been entertaining myself by seeing how many days in a row I can go with this theme.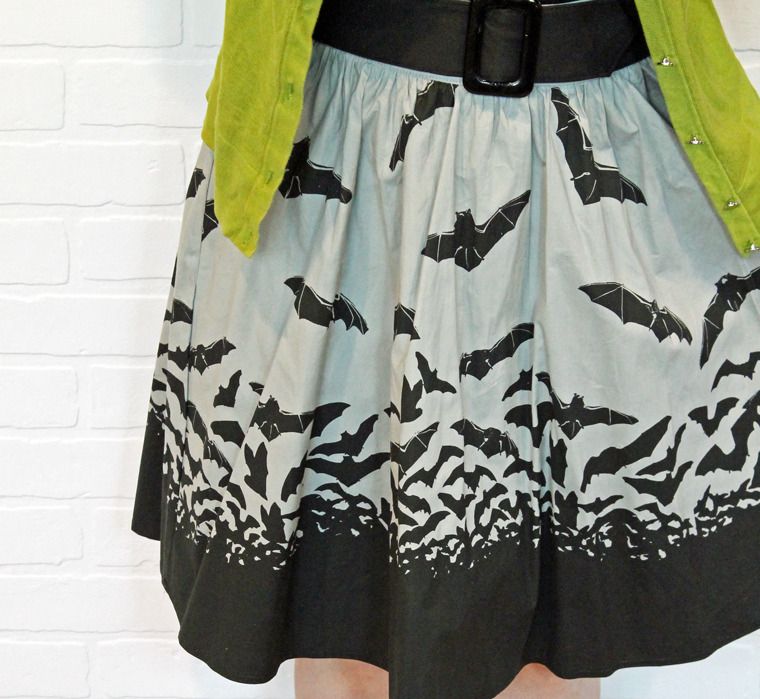 I may or may not own this
Sourpuss Spooksville Bat Skirt
in both skirt and shower curtain form. It can also be purchased as a dress, or in a red color way. But hey, let's not go crazy here.
Bruised legs (presumably from roller derby class) are unintentional. But it is too hot to do tights or leggings just yet.
Today is the first day of school with kids. Send me positive vibes plz.
Rock On,
Jen @ Hell Razor