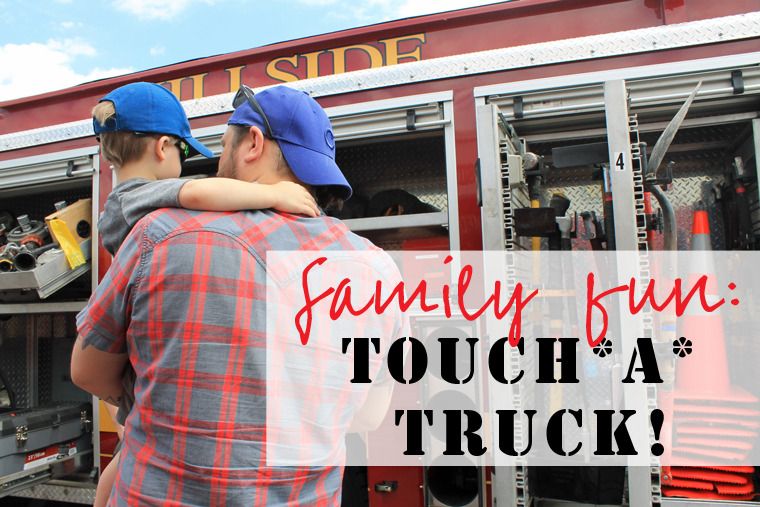 Last weekend, we went to a local "Touch A Truck" event in our neighborhood. Interestingly enough, another local town was having a similar event in their neighborhood, too, which I found out from a friend later on. So, I thought it would be fun to share some of the sights and features of the event so that you could find an event like this by you. Ours was even free! It was an awesome family event that I recommend anyone with kids go to.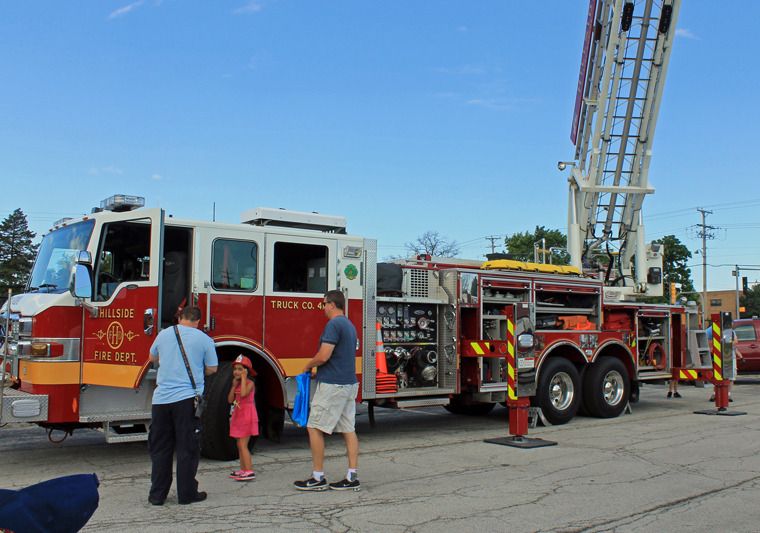 Basically, "Touch A Truck" is an event where trucks from all different areas (fire, police, construction, public works, army, and even homeland security!) park and open their doors for you to climb in and see all of the cool features that they have. The owners/operators are also there to answer questions or to give demonstrations on some of the equipment.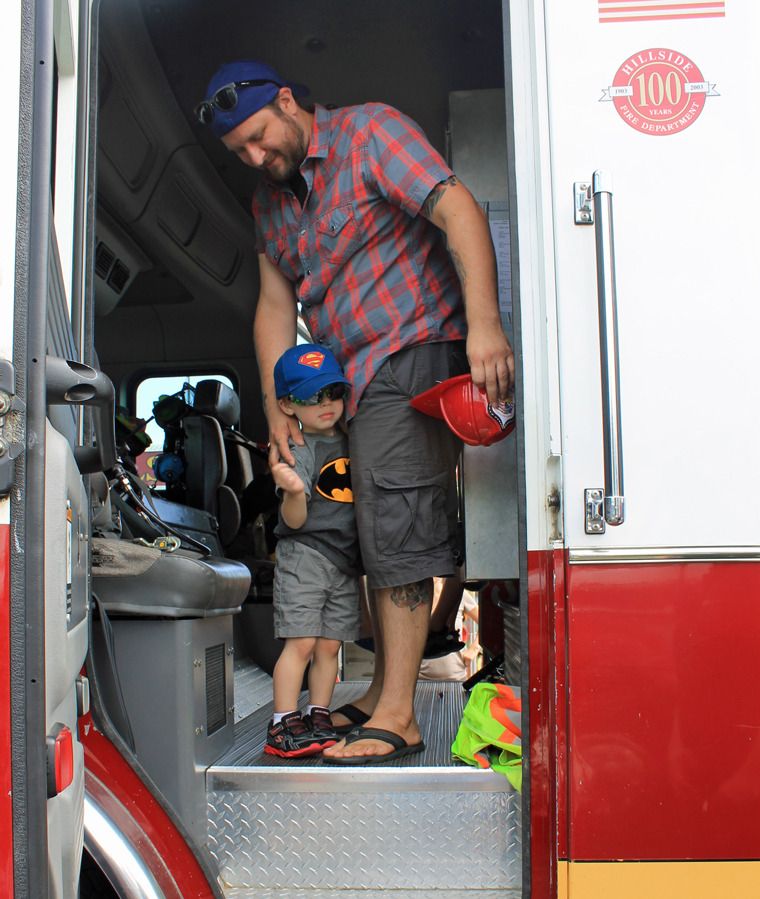 Iggy was not super psyched at first to be here. He's one of those kids that's super shy upon first arrival. Once he warms up though, he does actually smile and talk quite a bit. :)
The fire trucks were right at the beginning of the event, so Iggy was still somewhat timid, and it made for a pretty funny family photo here. The fire men were super friendly and tried so hard to get him to smile! Many of the areas represented also gave out free prizes to the kids, like Iggy's plastic fire helmet. There were metallic police badge stickers, and even toy cement trucks for the kids!
(I did a whole blog post on my outfit last week. View details here.)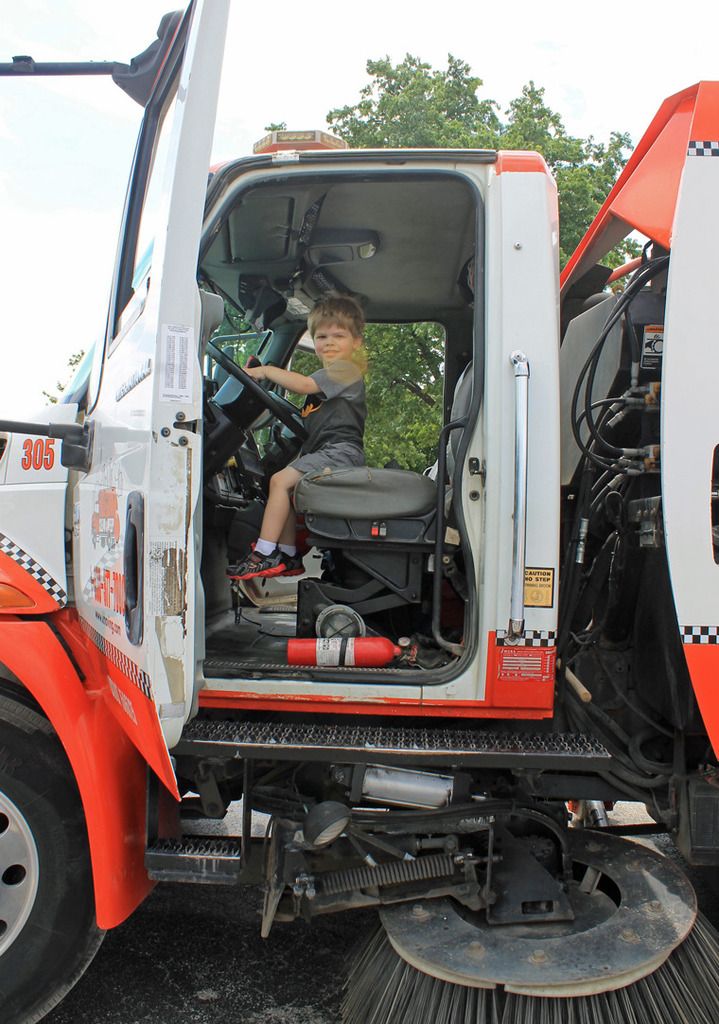 Here, you can see that he started to warm up to the idea of driving the street sweeper. Although it would be weird to go to this event without a child in tow, there was a lot of fun for adults to see, too. Everyone was allowed to sit on all of the trucks, so we tried out a few ourselves: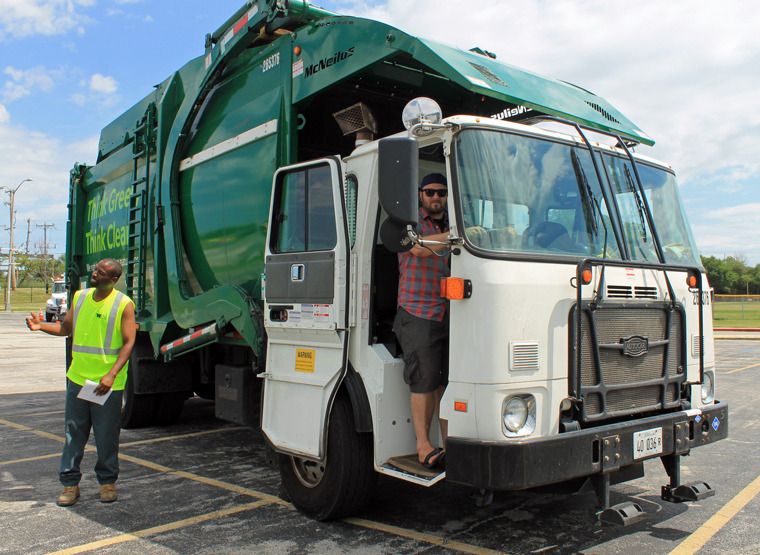 Todd had to see what it would be like to stand and drive the garbage truck. I couldn't believe how BIG it actually is to stand next to - the tires are bigger than Iggy! I made him stand next to them for comparison: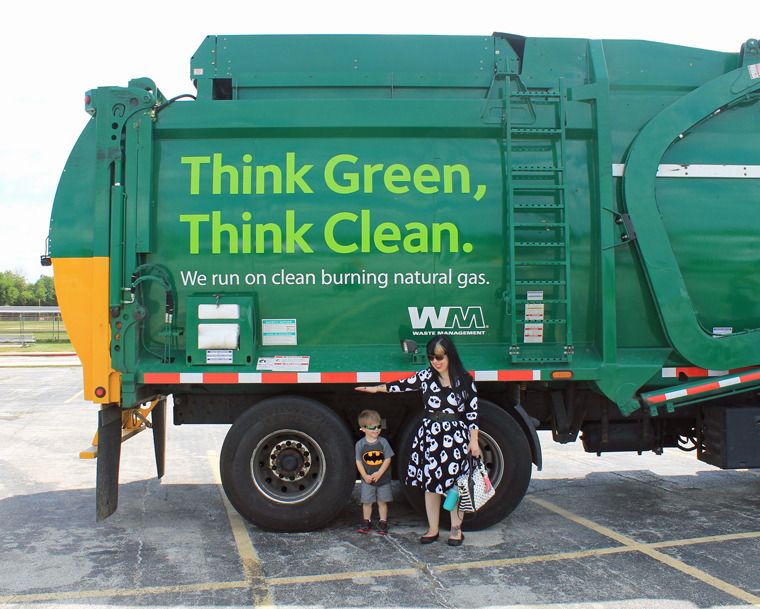 And I was excited to sit on the tractor: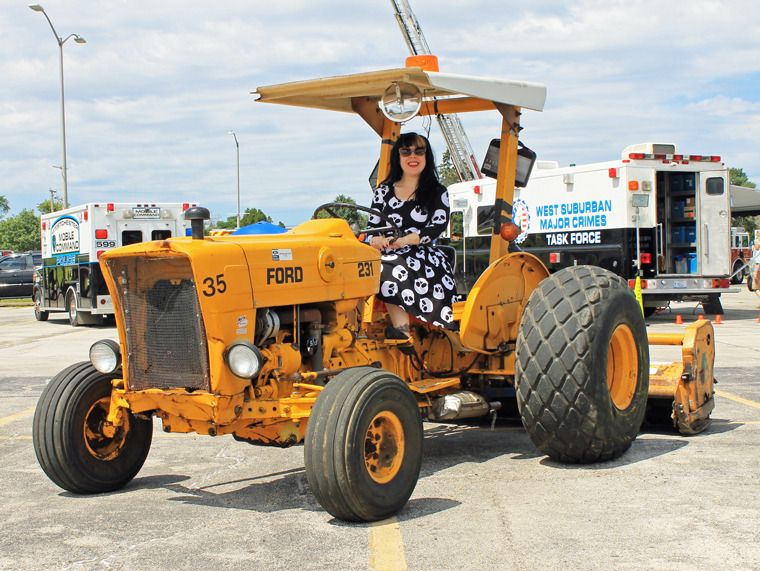 My mom and Iggy had fun on this one: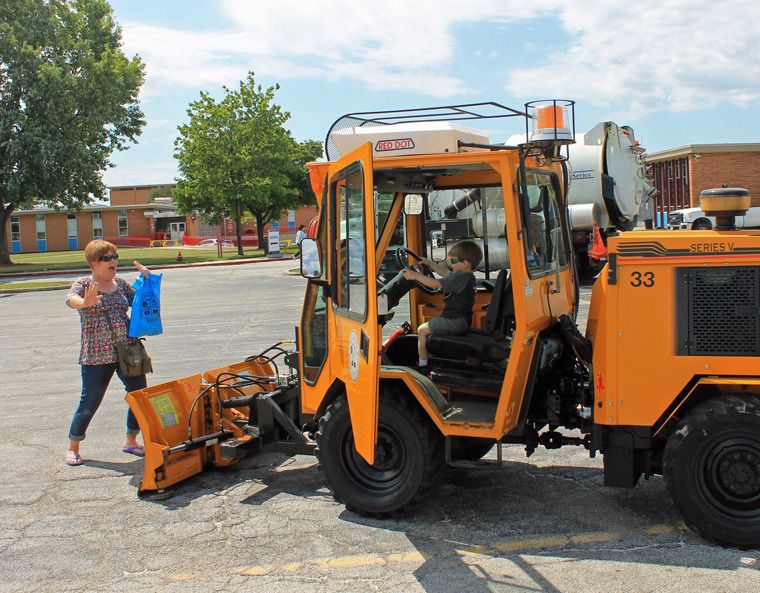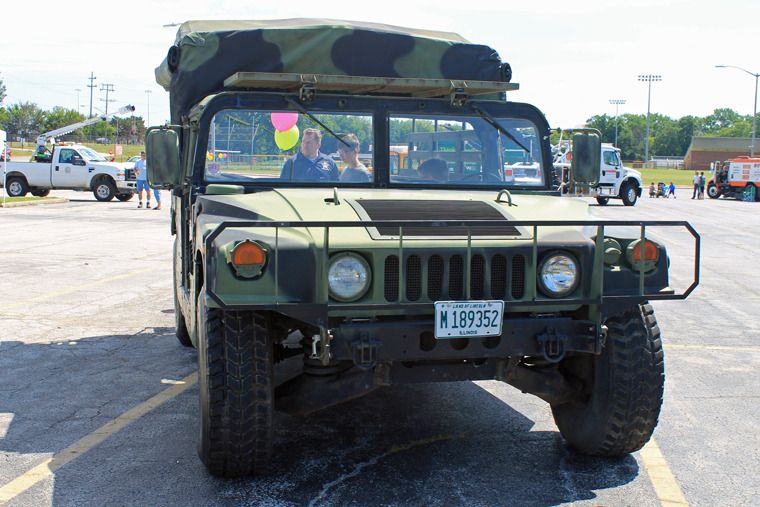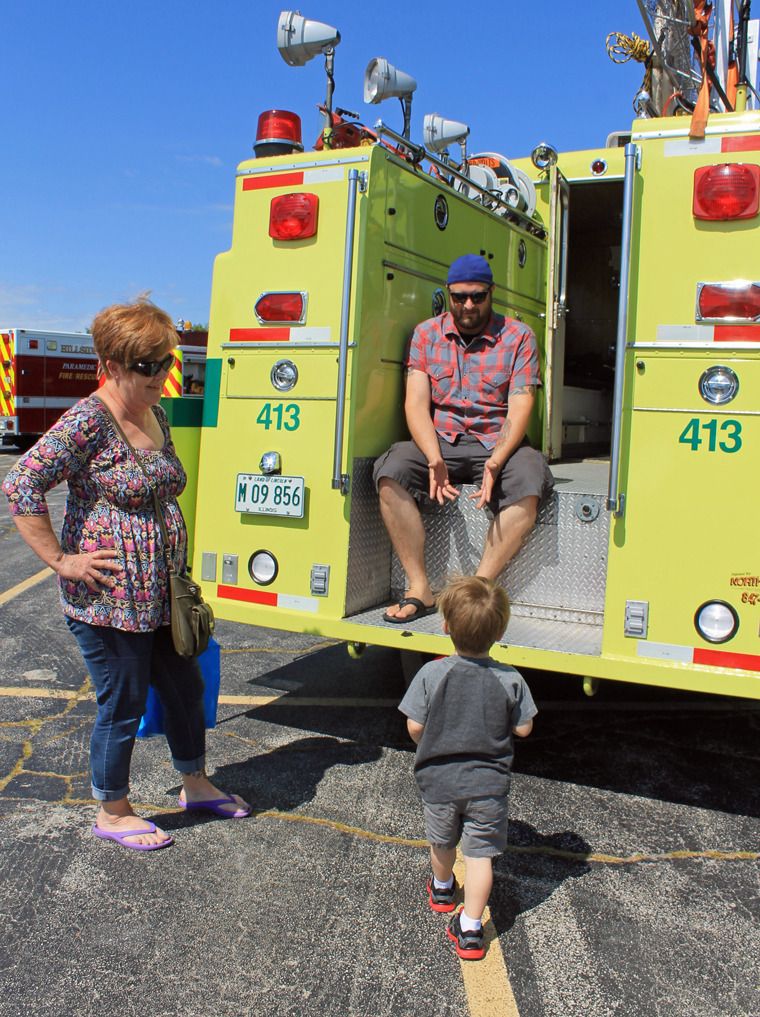 The coolest part of the day was getting to see the helicopter land on the baseball field nearby! We weren't even expecting it, we were checking out trucks when an announcement came on that the helicopter was going to arrive and land. It flew overhead, circled around, and slowly descended.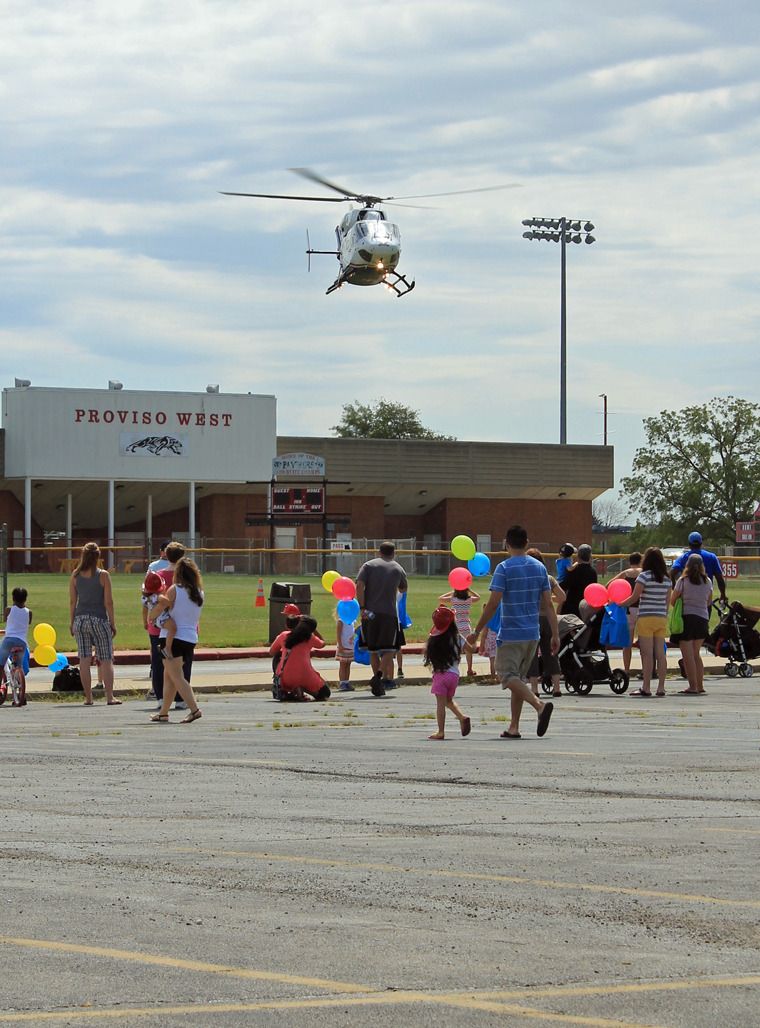 And after it landed, we were allowed to go up and see it, and even sit inside the helicopter! So cool.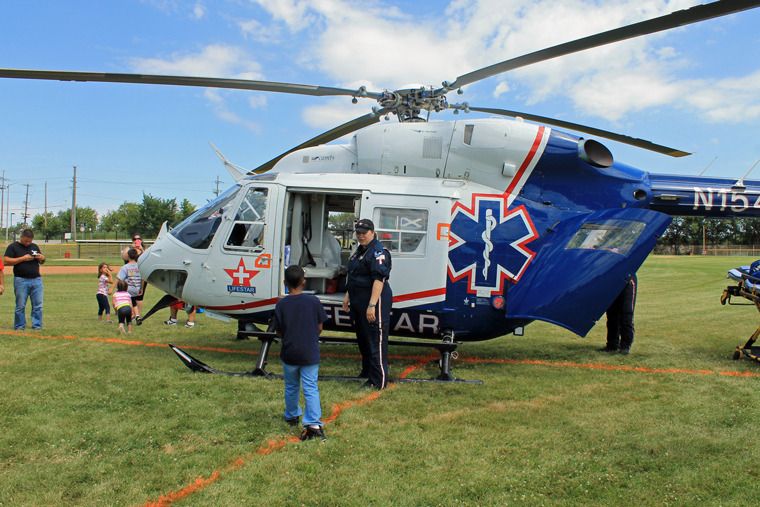 See? I told you that he would warm up eventually:
But of course, the most impressive thing for Iggy was a free balloon and some ice cream:
If you have kids, check to see if there's a "Touch A Truck" event near you. It was free (there were some food trucks with items for purchase), and there were a ton of fun photo opportunities. We spent a good two hours checking out trucks, and it was really fun!
Rock On,
Jen @ Hell Razor