I love to support small businesses, and especially LOCAL small businesses! Marii Lang of
Swirl & Sparkle
contacted me (I found her on
Instagram
- we have almost matching dogs!) to test out some samples of her makeup brush cleaner, so of course I said yes!
I have to admit, even though I am pretty good about cleaning my makeup brushes daily after use, I get kind of lazy as to the HOW I do it. Usually just hand soap from the pump at the sink. If I'm being really good, I use baby shampoo. So it was nice to have a REAL product for cleaning brushes to test out!
First of all, these cleaners come in awesome scents, like toasted marshmallow, samoa cookie, and coconut mandarin. But the packaging is super cute, too! Just these tiny sample packs had cute puffy hearts and sparkly rhinestones on them, but the larger versions from the Swirl & Sparkle etsy shop come in all sorts of cool designs, like sugar skulls, Hello Kitty, or even an animal rescue benefit edition!
I waited to write my review of these cleaners until I really had a chance to try them out. Embedded inside the cakes of soap are tiny plastic crystals that help scrub the bristles of your makeup brush to get them extra clean. I was able to use up most of an entire sample jar. The smell is awesome!
After applying makeup, you rinse your brush under water, and swirl it around in the soap. Rinse your brush and the soap, and reapply if needed. Give your brush a final rinse, and shape it before setting it out to dry.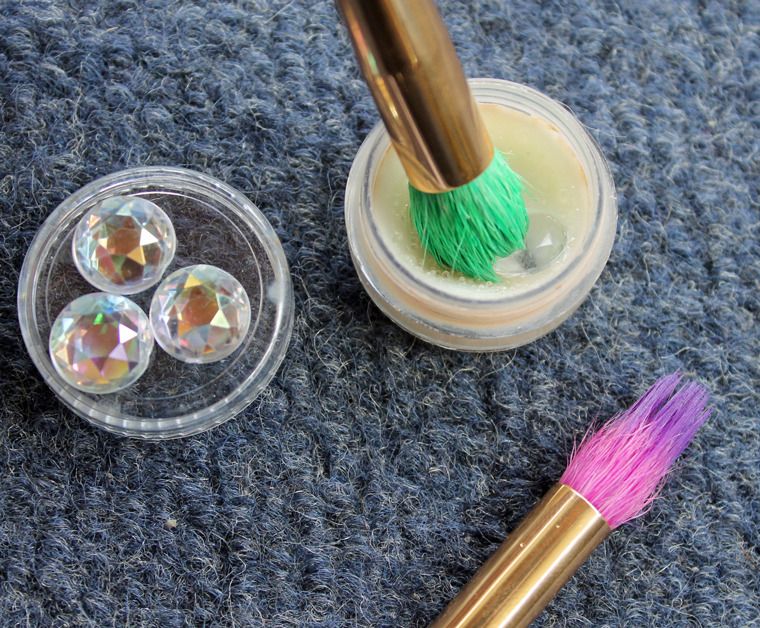 I noticed my brushes felt soft and conditioned after washing them! They kept their shape really well, too. I used to use really pricey brushes, but lately I've been enjoying this colorful
Sonia Kashuk
set from Target.
I'm super happy with my
Swirl & Sparkle
brush soap, and plan on buying one of those cute sugar skull editions very soon! The biggest benefit is that I can clean my larger brushes with it, since the sample soaps are good for smaller (eyeshadow-sized) brushes or less.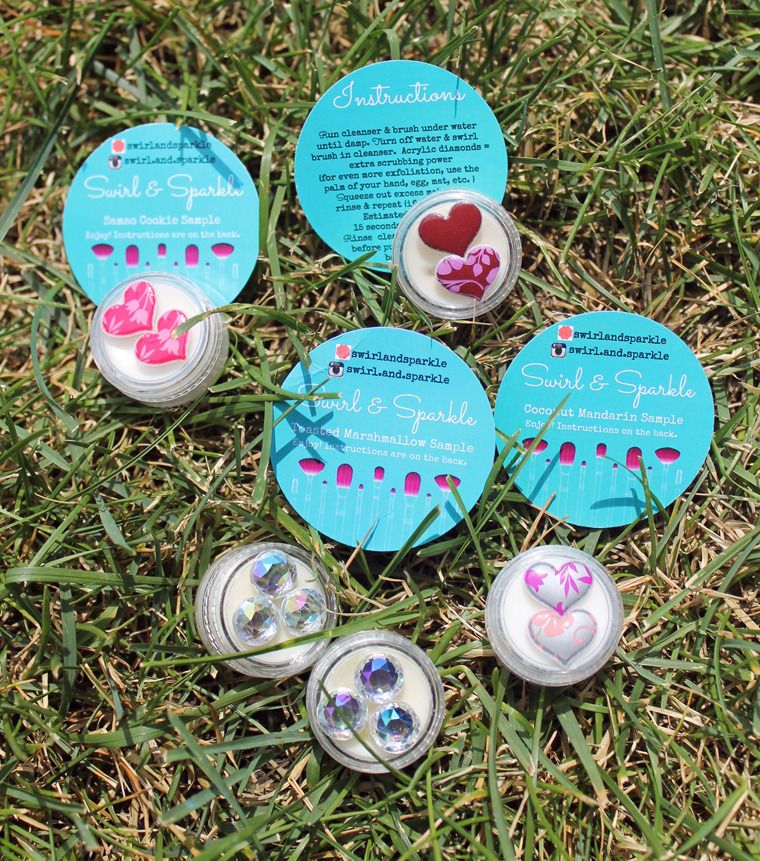 Support your small (handmade) business ladies - especially the Chicago ones! Stop by
Swirl & Sparkle
and grab some brush soap today!
Rock On,
Jen @ Hell Razor