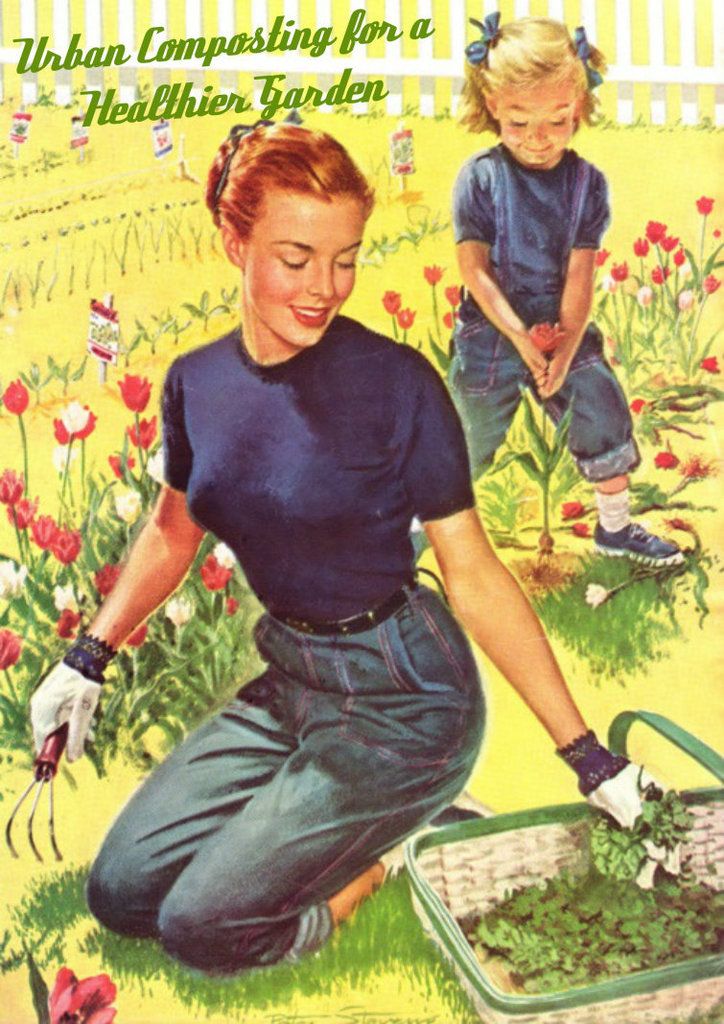 Hallelujah, Summer is HERE!!!! FINALLY! Took long enough! I'm excited for fresh veggies and herbs from my garden. As you know, I grew up on a farm and am used to WAY more space...So, I've started researching how to make the most to of the limited space I have for a successful yield. If you live in the city or the suburbs (like me), you may not have a ton of space either...Don't fret!
With a little effort and some organization, you can still create a healthy and successful garden this summer
.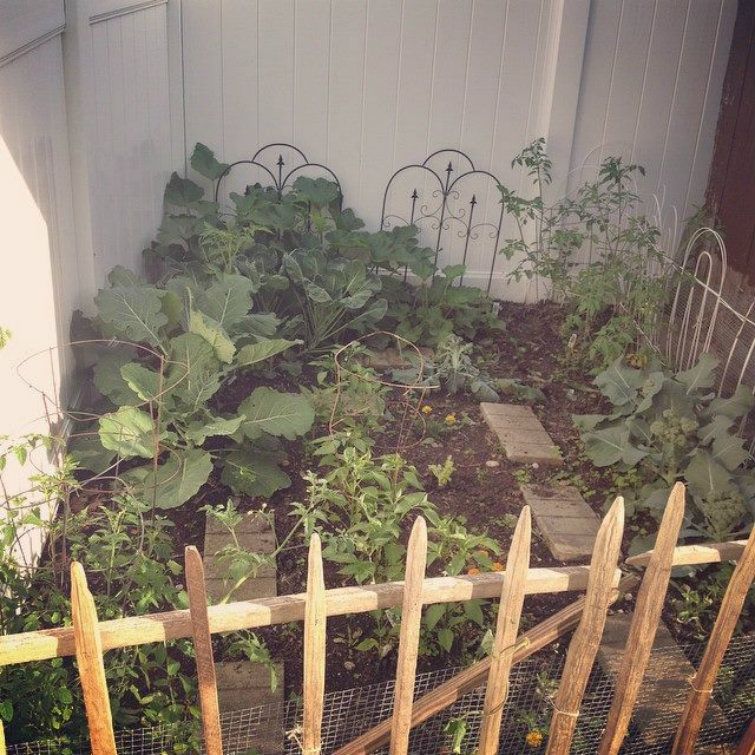 I have a tiny garden planted next to my shed...The most important thing is to make sure it gets the right nutrients and enough sun. One way to get sufficient nutrients is composting...I know, I know, it sounds scary, but it's actually not terrifying if you
do your research
. I earned a lot from the
Green Education Foundation
. They have plenty of resources available if you have questions. First things first...
What is Composting and why do I want to do it?
Composting is
nature's process of recycling decomposed organic materials into a rich soil known as compost. Anything that was once living will decompose. Basically, backyard composting is an acceleration of the same process nature uses. I opted to compost because when I started eating healthier this year and I notice how much natural waste I was producing. I was filling up trash bags and trashcans faster than ever before and it was just going into landfills taking up space. I did a little research and found that I can use compost in my garden, potted plants, yard, etc... AND it will keep pesticides and chemicals off of my veggies. You can use it as a mulch, or add it to the dirt to your existing garden instead of buying all of those heavy bags at the nursery. It's a great solution for keeping the environment, your home, and your family healthy.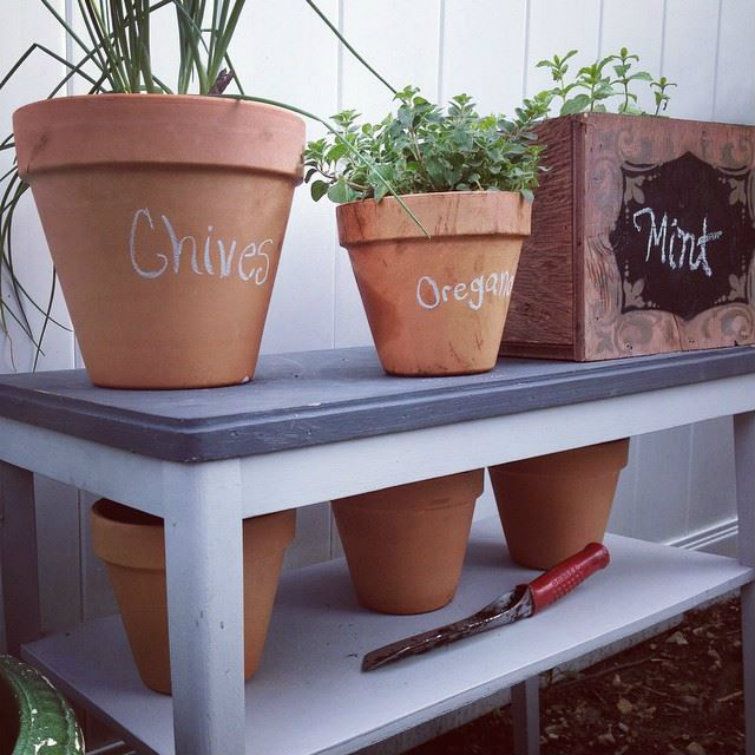 What can I compost?
SO many things veggie & fruit peels, egg shells, tea bags, coffee grounds, and dryer lint to name a few! NEVER COMPOST dairy, bones, meat, dog/cat or human excrement, diseased plants, weeds that take over, or cooked veggies. For a list of things you CAN and CAN'T compost, visit
GetComposting.com
. Here is a little excerpt from their site & guide about how to keep a healthy compost pile!
"Like any recipe, your compost relies on the right ingredients to make it work. Good things you can compost include vegetable peelings, fruit waste, teabags, plant prunings and grass cuttings. These are considered "greens." Greens are quick to rot and they provide important nitrogen and moisture. Other things you can compost include cardboard egg boxes, scrunched up paper and small twigs. These are considered "browns" and are slower to rot. They provide fibre and carbon and also allow important air pockets to form in the mixture. Crushed eggshells can be included to add useful minerals."
Now, if you Google Composters...you're going to say, "Damn Stephanie, this shit is expensive!"...Don't worry!
I have a thrifty solution for you!
Go to your local hardware store and invest $10-$13 into a
20 gallon trashcan with a lid
and two $2.00 rubber bungie cords. Compost loves a little air and a little moisture so you're going to need a drill. Drill holes 4 to 6 inches apart (see what I did pictured above) into the top, bottom, and sides of your trashcan (big enough to let a little air and water in, but to keep critters out). You can secure your lid with the
rubber bungie cords
to keep rascally raccoons. Once you're drilled your holes and secured your lid, place your new composter on top of some bricks, rocks, etc...to insure that your compost can drain sufficently. Then, add some sticks and earth (I just used a few shovels full of old dirt form my garden) and get composting! You will also need to
mix up your compost when you add new stuff
(this is the other nice perk to the bungie cords). Instead of mixing it up with a stick or shovel, you just secure the bungie cords and give it a little kick around your yard. Mixing DONE!
To get scraps from my kitchen to the backyard, I purchased a
compost collector from World Market
for $14.99 (my most expensive investment into this whole thing).
I take scraps out to my composter every 2 days
. I also tear up and add any paper junk mail we get (like the newspaper ads etc..) to help balance my browns and greens.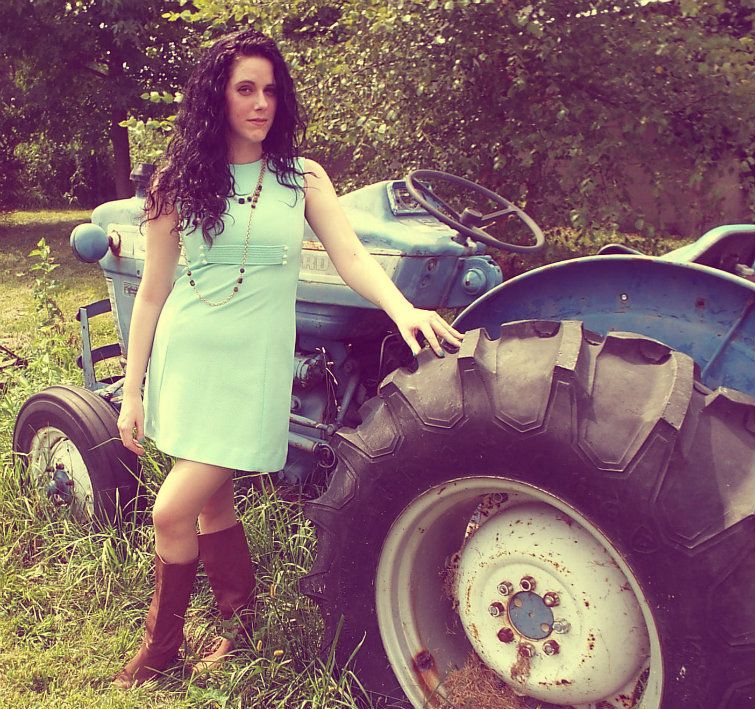 Hot girls compost! ;)
Composting times will vary due to differences in climate, geographical area, rain, etc...If you have more questions about your specific area, Google "Composting (my town)" OR your town community center might have some info for you!
If you just need more information
START HERE for the basics and a composting 101from Planet Natural.
Stay healthy my friends! ;)
Until next time!
~Steph @ Calamity Layne