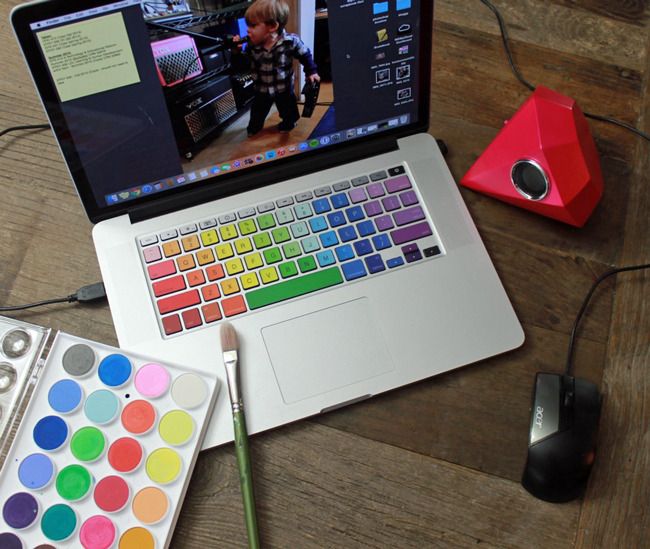 Consider this my formal announcement:
I am, after 13 years, no longer going to be an art teacher.
It's weird because people have a variety of different reactions to this statement. It's kind of like getting divorced.
I'm not leaving teaching altogether (but it's not beyond the realm of eventual possibility), I'm switching careers to teach computers. Same school district, same school building, same co-workers, same basement floor. Just around the corner in what will be some version of the "computer" lab.
I am beyond excited about this new move. People that know me well are quick to congratulate me - they know that I've been dying to leave my art teacher station for several years now. People that know me cordially will ask, "Is this a wanted change?" And I reassure them that yes, this was something that I chose to do, that I want to do, and it's okay to cheer about it!
Other people are downright concerned and think that something more is going on/something bad has happened. Let me reassure you, that is not even close to reality! All is good!
"But you're such a GOOD art teacher!" some people have exclaimed. Yep, I am a good art teacher. It's one of the things I am super confident about in my life. But I'm not feeling it anymore. So why keep doing it? Seems to me like the number one best indicator that it's time to go.
I can be a good computer teacher, too. Only time will tell! So students and friends who may have pigeon-holed me in your brains as the "art teacher," give me time to prove you wrong and show you that I can do other things equally as well (or even better)! I'm very fortunate to have a principal who is willing to take a chance on me and let me move on to a new challenge.
I haven't lost my love of art. In fact, I'll probably make MORE art now that I don't have to teach it day-in-day-out!
There's a lot of excitement and positive anticipation that I have for the new school year that I haven't felt that in a LONG long time. Yay for new adventures!
Rock On,
Jen @ Hell Razor
now playing: