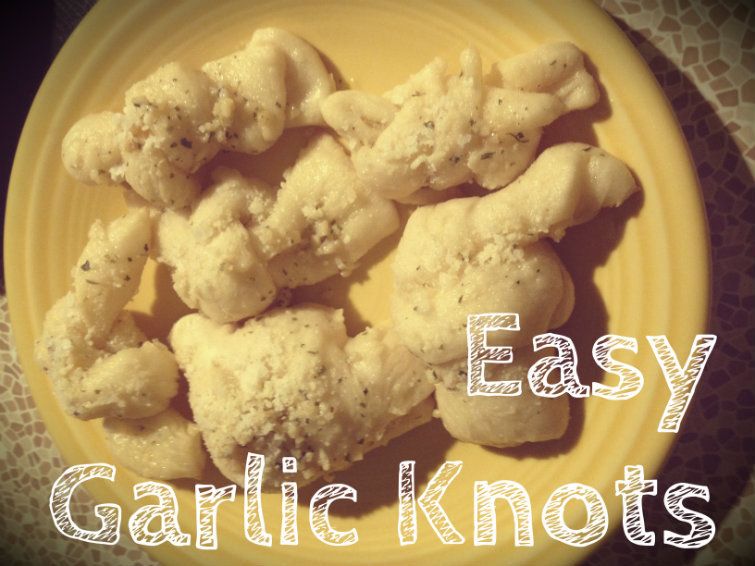 Hello!
I have recently found a new addiction...garlic knots. I have had the flu since Monday and have really not felt like cooking (or being good for that matter)...So, I ordered garlic knots from Papa Johns...I'm not gonna lie, they are delicious...and probably horrible for you, but whatever! I can't be good all of the time....rules were made to be broken every once in a while, right?
Anyway, here is a slightly less addictive BUT, less caloric version that I found online!
You will need:
Boxed or frozen pizza crust
1 tbs Olive Oil
2 tbs Parmesan or Asiago cheese
2 tbs Garlic (minced like shown or about 2 actual cloves)
3 tbs butter
1/2 tbs dried parsly or 1 tbs fresh
Salt
flour for rolling out dough
Baking sheet
Kitchen towel
What to do
:
Preheat oven to 350°F and line your baking sheets with parchment paper.
Divide the dough in half, keeping half covered under a kitchen towel. Roll out the other half on a lightly floured surface with a rolling pin, creating a square. If the dough is very stiff, use your hands to stretch it.
Cut the square in half two rectangles. Cut each rectangle into 12 strips.
Tie each strip into a knot and then arrange the knots on the lined baking sheets.
Cover them with a kitchen towel while you repeat the rolling, cutting and tying process with the second half of the dough.
Bake the knots for 5 minutes, then rotate the baking sheet and bake an additional 5 minutes or until golden brown and fully cooked.
While knots bake, combine the garlic with the olive oil and butter in a small sauce pan over low heat.
Cook just until butter has melted and mixture is warmed. Remove from heat and stir in the parsley.
Immediately after baking, brush the baked knots with the garlic mixture and sprinkle with kosher salt & cheese.
Lastly, Serve those delicious little morsels of goodness...They won't last long so make sure you grab enough for yourself!! ;)
Until next time!
~Steph @ Calamity Layne