Hey guys!
This is REALLY cool!
Jen Trok
and the other amazing artists at
Speakeasy Custom Tattoo
are dedicating Sunday, June 7th to ending breast cancer and Domestic & Gender Violence. You can see
all of the info from their site here
, but I've also included some info below.
From 12pm - 6pm, the whole shop will be doing Flash pages and tattooing small to medium flash designs all day on a first come first served basis (NO ADVANCED APPOINTMENTS) so get there early to get a spot. Prices will vary on the designs but we are trying to keep them in the $100 to $300 range depending on size. The REALLY awesome part is that
100% of the proceeds
will go to the Avon Foundation who's mission it is to eradicate Breast Cancer and Domestic & Gender Violence.
http://www.avonfoundation.org
/
They also indicate that if you can't get tattooed, to please stop by anyway. They will have live Entertainment from
Amazing Mike
and lots of food from local restaurants including:
Fatso's Last Stand
, Penny's Noodles, Bro Bagel, Starbucks, Big Star, Goddess & the Grocer, sweet treats from client/Chef Matt Stovey and more.
Here's a sneak peek at some flash designs that will be available by
Jen Trok
!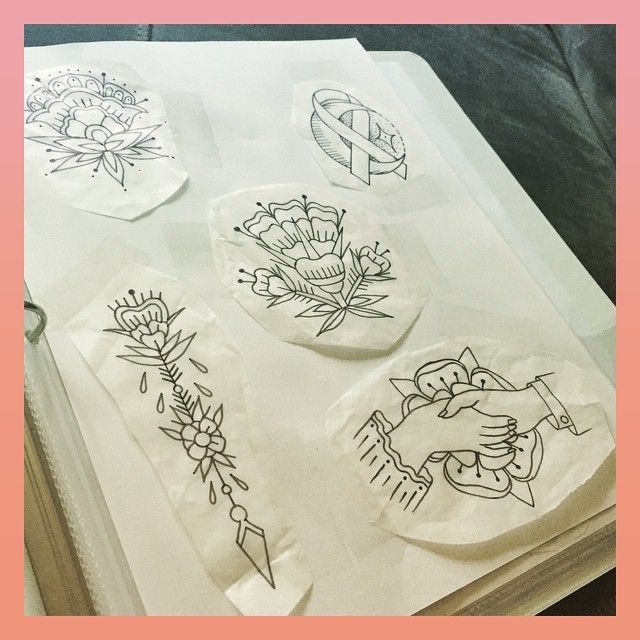 Never been tattooed before? No worries! Speakeasy is the perfect place for you. It is a beautiful, clean, comfortable, and creative custom tattoo shop. Everyone I've met there is SUPER nice and really down to earth so you don't get the "stuffy tattoo snob" vibe. If you're nervous, don't worry they'll help you out...Here are a few tips for tattoo newbies!
1) Tip your artist!
2) Eat something before you get tattooed and drink water.
3) Be clean! Brush your teeth and don't wear perfumes or colognes as your artist might be allergic.
4) Don't be drunk or on drugs of any kind (including Tylenol or anti-inflamitories...they can screw with your blood flow).
5) Be flexible. Your artists is...an artist. They are going to work with you to create a tattoo that you love, but if they tell you something it too large or too small or too dark etc...they're right. Listen to them.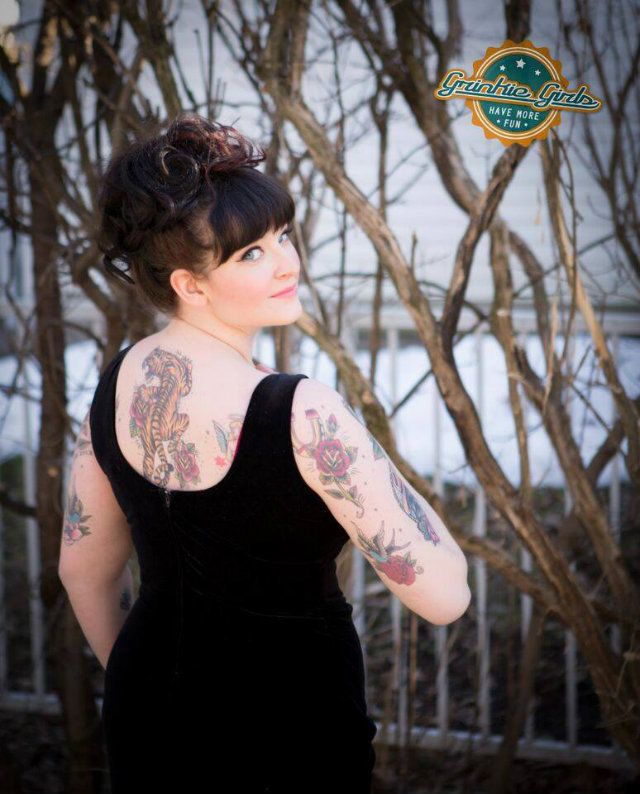 Lastly, if you are searching for a great artist I can't recommend
Jen Trok
enough. I love her work (that's all her handiwork above) and she's honestly one if the nicest people I've ever met. Her attention to detail and color is unmatched and she's got a great vintage twist to her pieces.
Even if you can't make it out on Sunday, definitely check out
Speakeasy Custom Tattoo
and
Jen Trok
for your next (or first) tattoo!
Until next time!
~Steph @ Calamity Layne