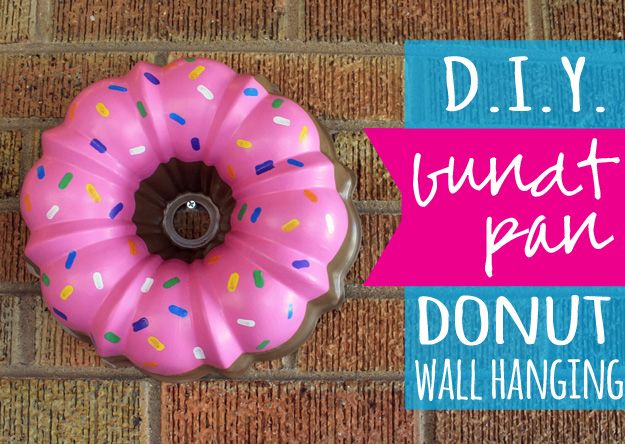 I have a super fun DIY project to share with you today! As you probably heard, last Friday was "National Donut Day," but in truth, I've been working on this project for a few weeks - donuts are good ANYTIME!
A few months ago, I was inspired by images of bundt pan wall decor I came across on Pinterest:

left, via / center, via / right, source unknown
...and I realized that I come across cheapy bundt pans at the thrift store ALL. THE. TIME. The ones I find are typically not cute colors like the ones above, nor are they high quality pans. But they are inexpensive for sure - like two dollars or so, max. So I started to pick them up when I came across them, and soon I had a cute little group:
The yellow one is kinda cute as-is, but the dark colors of the other two? Blech!
As happens with many of my collections, I have fun hunting for them and collecting them, but then I wonder "What the heck do I do with these?"
So I was talking with Lisa one day, telling her about the bundt pan walls and how they remind me of donuts, and she casually mentioned that we could just PAINT them to look like actual donuts...
...duh!
So, I did.
Here's what you gotta do:
Use spray paint for the base coat. The stuff for metal is a good idea. Buy a beige-y donut cake-y color. I bought this paint + primer combo can, and it worked really well. I highly recommend a flat or satin finish, as opposed to a gloss. The cake part of a donut is not glossy.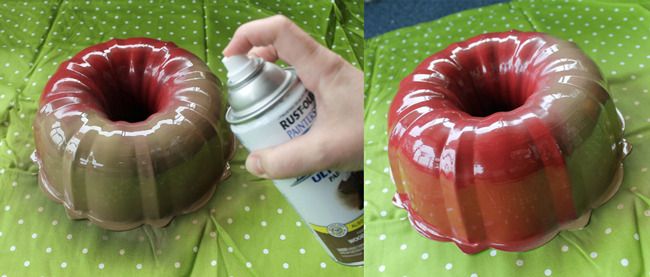 It took me two light coats to cover all of the pans completely. Don't get too close with your spray paint, or it gets drippy. Drips are no good. Also, do this OUTSIDE so that you have good ventilation. I did this on the back porch on an old bed sheet. It worked quite well.
Here are my pans, still glossy from the wet paint. It dried not glossy, which you'll be able to see in the photos to come. I actually let these dry for a couple of days before I attempted the next step. I got busy and sidetracked, to be honest.
I chose pink frosting for all of my donuts, but you can get creative and do whatever color frosting you darn like. I used acrylic paint for this next step:
I think this was after two coats of paint?
I just free-handed a wavy-ish line around the top of the pan to make the edges of the frosting, and filled it in using a medium round-shaped artist's paintbrush. It actually took me three coats to get a nice even layer of paint. Depending on the brand of paint that you use, and your level of perfectionism, you may need less or more coats of paint.
After your "frosting" layer dries, you can start painting your sprinkles! Assuming you want sprinkles. WHY WOULDN'T YOU WANT SPRINKLES?!
I tested a couple of methods, and found that using a cotton swab gave me the best most even sprinkle-shaped lines. Bonus: they're disposable! I'm a lazy artist. I hate cleaning up. So this was right up my alley.
You can "sprinkle" as many colors as you like. I actually only used four colors of paint (not counting my spray paint) to do all of the frosting AND the sprinkles: white, magenta, turquoise, and yellow.
For frosting = magenta + white paint
For sprinkles =
yellow
turquoise
white
yellow + magenta = orange
yellow + turquoise + white = green
turquoise + magenta = purple
I was thinking that if for some bizarre reason you did NOT want sprinkles, you could probably introduce some puffy paint to make a frosting/glaze drizzle on top of your frosting color.
Here's one of my final donuts hanging up. You don't even need a hanger, because there's already a hole in the middle, ready to hang on a nail or screw: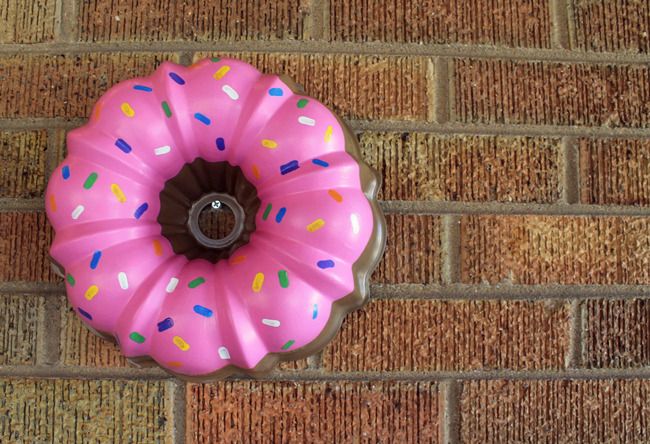 I love that this looks great on its own, as a cute kitchen accent piece, but that you could also do a whole bunch (a dozen?!) and fill a whole wall with these. Maybe then I'd play around with different frosting designs, but for now, the pink sprinkle donut is a classic that can't be beat.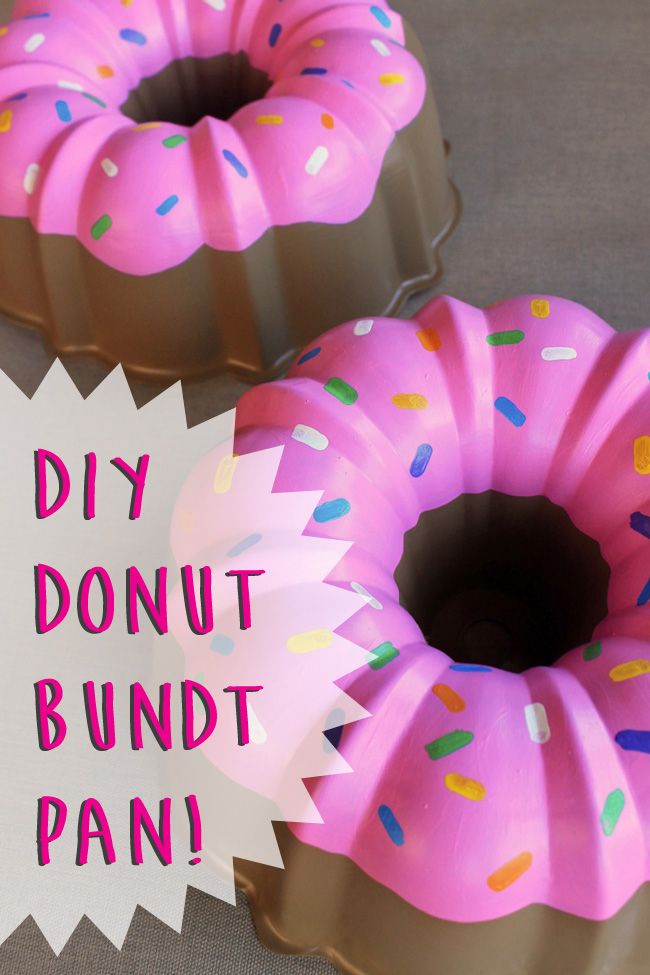 Don't feel like going through the trouble of making your own? I'm thinking about making these and putting them in
my Etsy shop
! Is this the kind of thing you'd be interested in purchasing? Let me know below!
Rock On,
Jen @ Hell Razor
now playing: