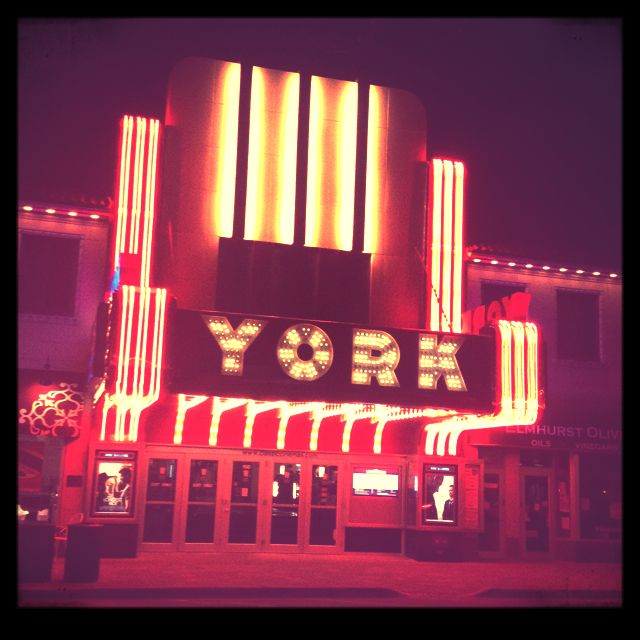 Hello!
Looking for a fun date night rich in history and fun? Check out York Theatre in Elmhurst! Dave and I went to dinner and a show last night and had a blast!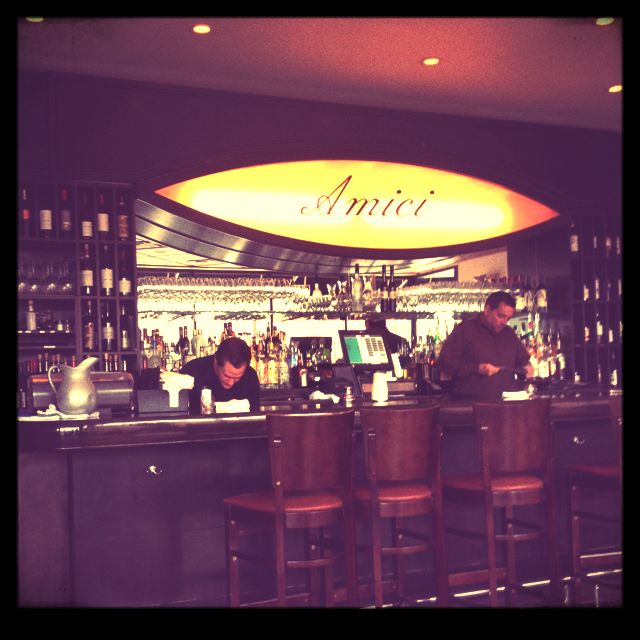 We started our night right down the street from the York at
Francesca's Amici
. The food was delicious and the price was right. Good atmosphere and great bar area service (we sat in the bar area in the window…I've never been in the dining room, but I'm sure it's just as lovely). I ordered the gnocchi, as you can see below.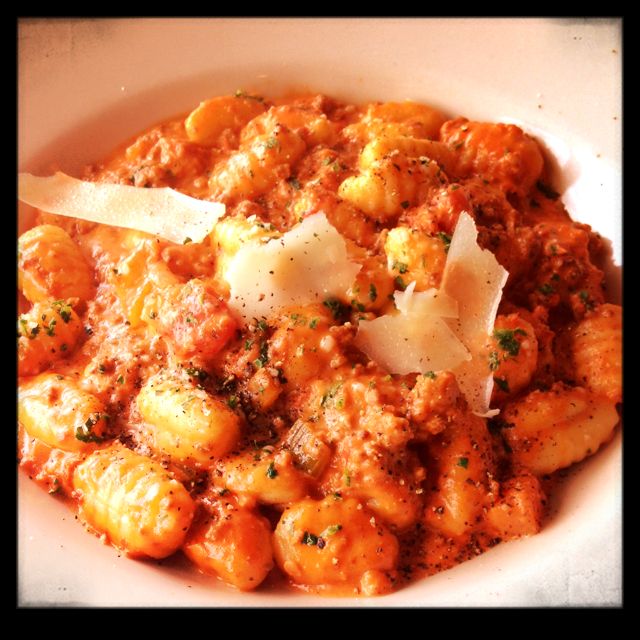 Ok, a little background… I obviously have a thing for old stuff, but I love the atmosphere and feeling of an old theatre. Dave and I actually got married at
Portage Theatre
in downtown Chicago. So, I got really excited when I saw that we were so close to another historic theatre that was still showing movies! Now, I'm sure if you live in the area you've either been to or have seen the York Theatre before. It might not look like anything special if you're not paying attention, but if you dig a little deeper, it's a pretty neat little place!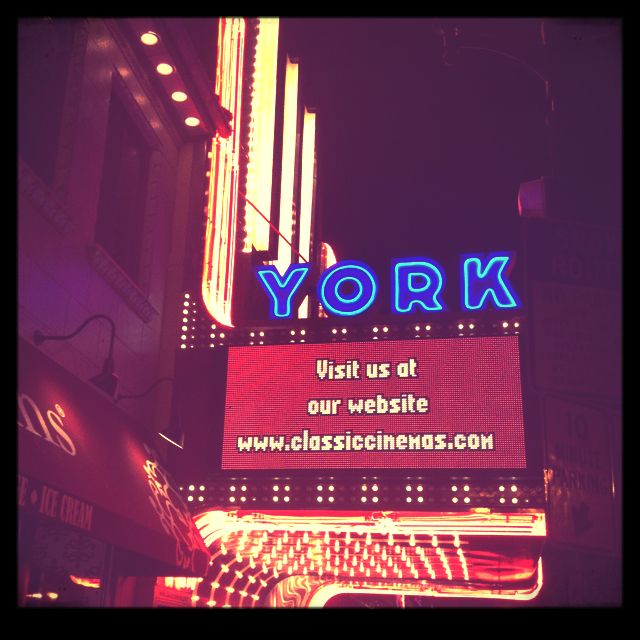 According to the Classic Cinemas page,
The York
was originally built in 1924 in Elmhurst City Centre and was designed by noted theatre architect Elmer Behrns. It opened on Labor Day, featuring a Spanish motif and a $20,000 Barton pipe organ. They still have an organ player there on Fridays and Saturdays who will play for you in between shows!
The York kept up with the times and in April 1938 was changed to an Art Deco style both inside and out. One major change to the exterior façade began in June 1938 when the original Spanish-style marquee was taken down and a new Art Deco stainless steel and porcelain high-rise marquee was installed. The exterior was designed by Roy Blasé, one the foremost theatrical architects in the country. The new marquee created a tower effect and included a canopy, containing 1,000 light bulbs, and was designed to throw an indirect light onto the highly reflective stainless steel and porcelain tower. There was also nearly 1,000 feet of neon lighting on the canopy to illuminate the sidewalk in front of the theatre. The Classic Cinemas website (who I think owns the theatre now) says that they were able to restore the marquee to its original glory. They also excavated the original orchestra pit and polished up the original lights that hung in the theatre. They now hang in the lobby!
Also according to the website, there is a museum and archives of the American Theatre Historical Society on the second floor of the building. I wish I would have read that sooner…I would have drug Dave upstairs! ;)
The other thing that made it a little more fun was the movie we went to see...it kind of went along with the vintage theme. T
he Age of Adaline
was actually a pretty good movie and the clothing was SO GOOD...You definitely have to suspend belief, but it was really cute and it has Harrison Ford in it...I mean...I love me some HF no matter how old he gets or how many planes he may crash.
We will definitely be going back to York Theatre! It's rich in history and its's easy on the pocket book. Only $9 per adult after matinee and I think matinee was only $6! I think our next theatre adventure will be
The Pickwick
! So stay tuned!
Until next time!
~Steph @ Calamity Layne