shoes - Converse / (invisible) jeans - Target / shirt - King Diamond / bracelet - FitBit
This week's #OnWednesdayWeWearArt feature is on American artist and illustrator Coles Phillips. He is known for images commonly referred to as "fadeaway girls," where the background merges with the foreground and the negative space created completes (or incompletes?) the picture.
My shoddy Photoshop skills have been put to use to re-create my own version of a fadeaway girl for my OOTD (outfit of the day) photos. See below for the original.
Illusion, 1912
Phillips owned his own advertising agency, and one of his employees was a young
Edward Hopper
(of
Nighthawks
fame)!
Here is my original photo. I decided to forgo the idea of dressing "as" a painting or artistic style, and instead just emulate the fadeaway style using Photoshop as an after effect. I took photos using two backgrounds: the brick wall, and my garage door. I think that the brick wall was the more successful of the two, but I have an example of the garage door image if you scroll further down.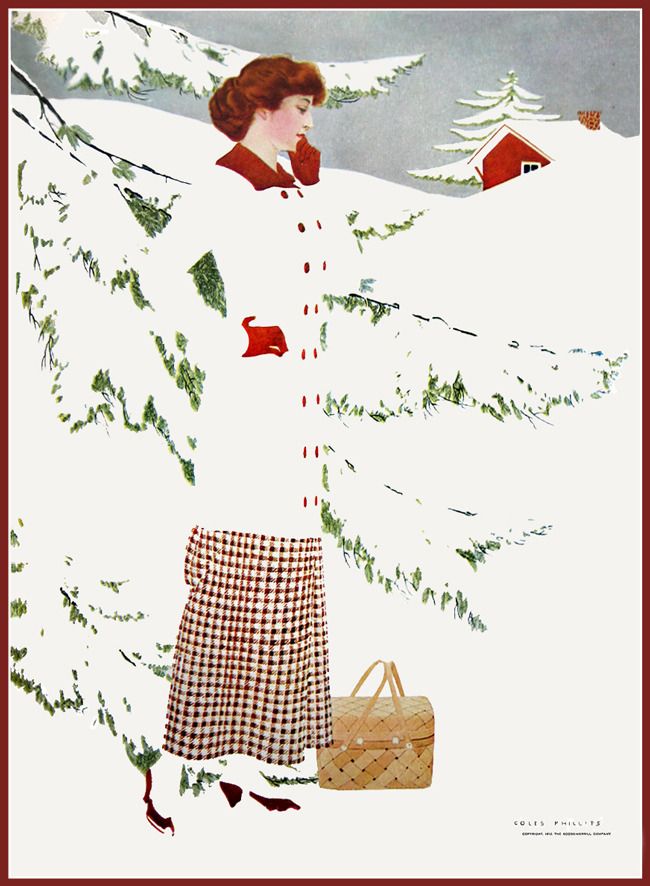 A Young Man's Fancy, 1911
Phillips painted using watercolors, which also happens to be one of my favorite mediums at the moment. His wife, Teresa, was frequently his model during his early years.
See? I told you my Photoshop is sub-par. Now that I'm trying to edit this effect, the smart girl would have taken a photo of just the background, and then with me in front. That would have made this entire task SO much easier. Sheesh. Live and learn.
Original photo below: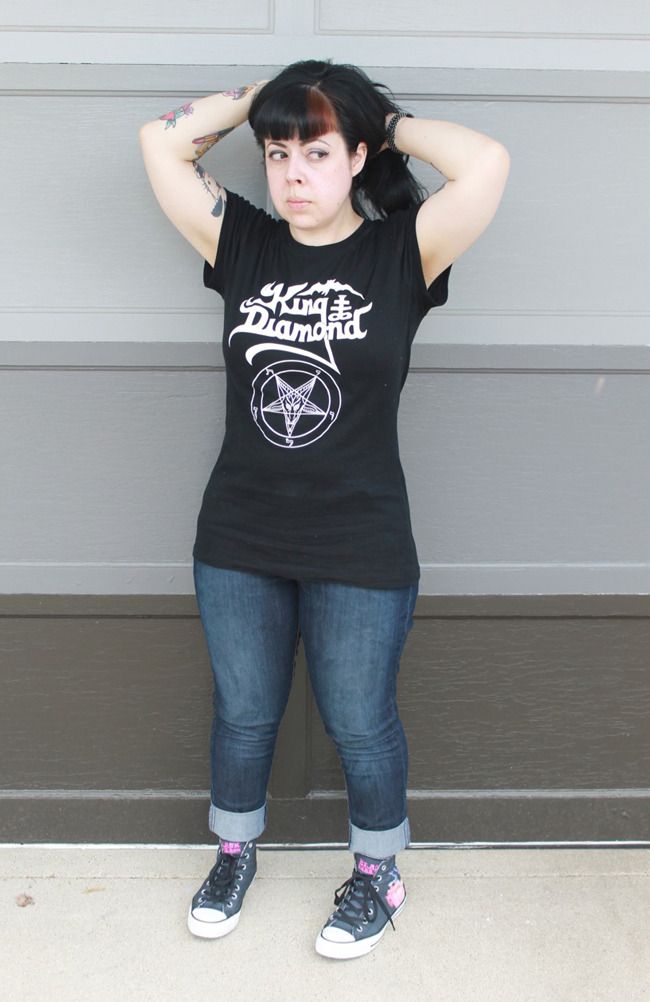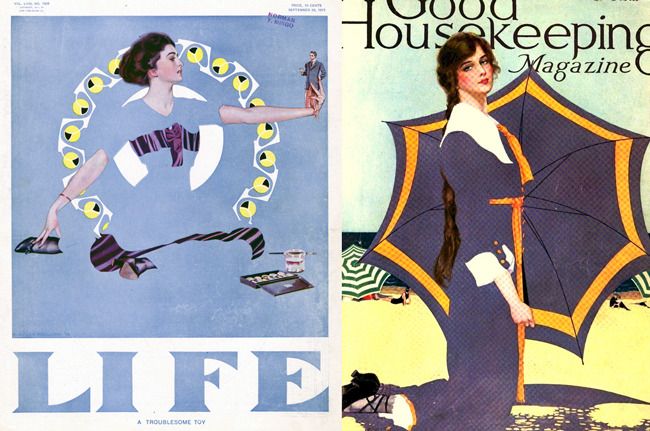 Phillips created many covers for magazines, most famously
Life
and
Good Housekeeping
. An unexpected benefit of Phillips' technique was that less colors were needed to print the covers (as opposed to full-color printing), and therefore the cost to print the magazines were less, which the publishers very much liked!
Net Results, 1911
I love this spiderweb image above! You can tell that this is an early image, as it is signed "C. Coles Phillips," as opposed to just "Coles Phillips" (his first name was Clarence). Phillips died of tuberculosis of the kidneys when he was only forty-seven.
As far as my actual outfit for the day, this is pretty typical of how I'm dressing lately. I'm loving stretchy jeans rolled to a crop with gym shoes: Vans or flats, or these awesome new
Converse hi-tops with Black Sabbath's Paranoid on them
! (Link is to these shoes on eBay; however, I found these for $34.99 at my local outlet mall Converse store!)
I'm also finally at a place where my L/XL girly concert shirts are fitting again, so I'm getting into wearing those a lot. My favorite ones are this
King Diamond
shirt, and my
Ghost
shirt. This is good summer wear! I only have a couple weeks left, and then it's summer vacation! I'm free!
#OnWednesdaysWeWearArt is a feature originally created by Courtney over at My Friend Court. Please be sure to stop by to see what's going on in her #OWWWA world!
Rock On,
Jen @ Hell Razor
now playing: