I've been fortunate enough to be a part of several review campaigns lately from both
Influenster
and
BzzAgent
, so I thought I'd give a short review of some of these items for you, as they are products that you might want to check out!
The first item is c/o Influenster: Weight Watchers® ice cream treats! From creamy and crunchy to chocolaty and fruity, Weight Watchers® frozen novelties satisfy, and have the PointsPlus® value placed prominently on the front of the pack. You know you're making a smart choice no matter which tasty treat you choose. Look for Weight Watchers® ice cream products in your grocer's freezer case.
To learn more about Weight Watchers® ice cream, visit
WeightWatchers.com/icecream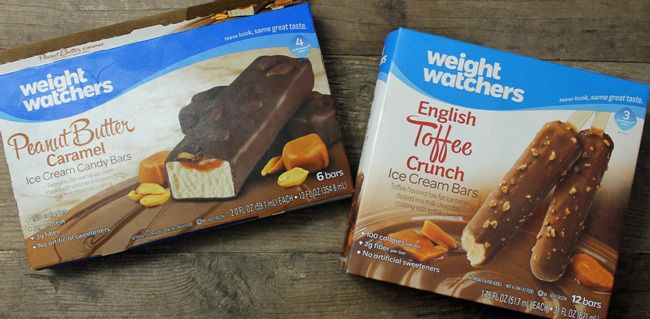 So, Influenster sent me two coupons for free boxes of ice cream treats - I chose the peanut butter caramel ice cream "candy" bars, and the English toffee crunch ice cream bars. (No fruit flavors for me... gimme chocolate!!!)
I am not on Weight Watchers® - but
I used to be
, and I am super familiar with the program. But you don't need to be on Weight Watchers® to enjoy these!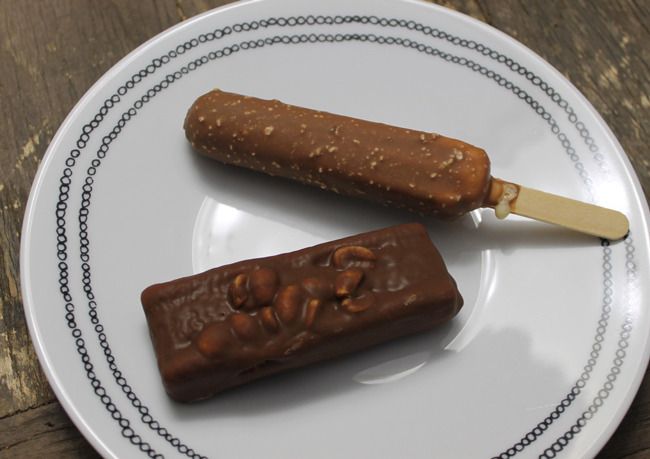 These ice cream treats were surprisingly tasty! I think that most people might say that the size is a little small, but for me and my tiny pouch, one of these is just the right size for a sweet treat. I have a feeling if you're already a Weight Watchers® member, you're used to smaller portion sizes, too, so this is probably not an issue.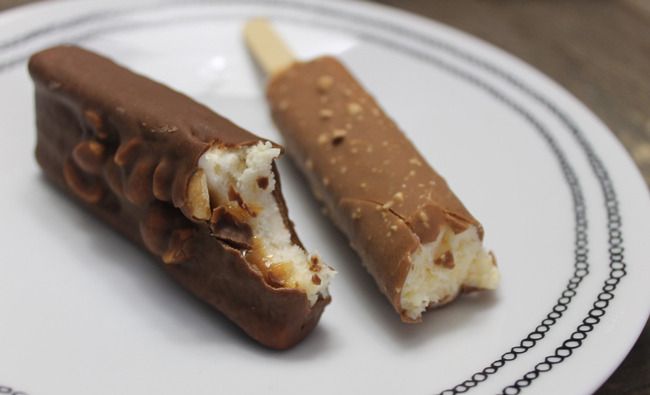 The ice cream is SOFT. So eat it kind of fast, or it'll melt all over your hands. Oh damn, I gotta eat my ice cream fast? First world problems.
My second review item (this one's c/o BzzAgent) was Silk cashew milk. Again, I was sent a coupon for a free half-gallon, and it was surprisingly easy to find at the store (both Target and Wal-Mart carry it... my guess is that most other major grocery stores do, too). I chose the unsweetened variety, as I figured that it would be the most versatile.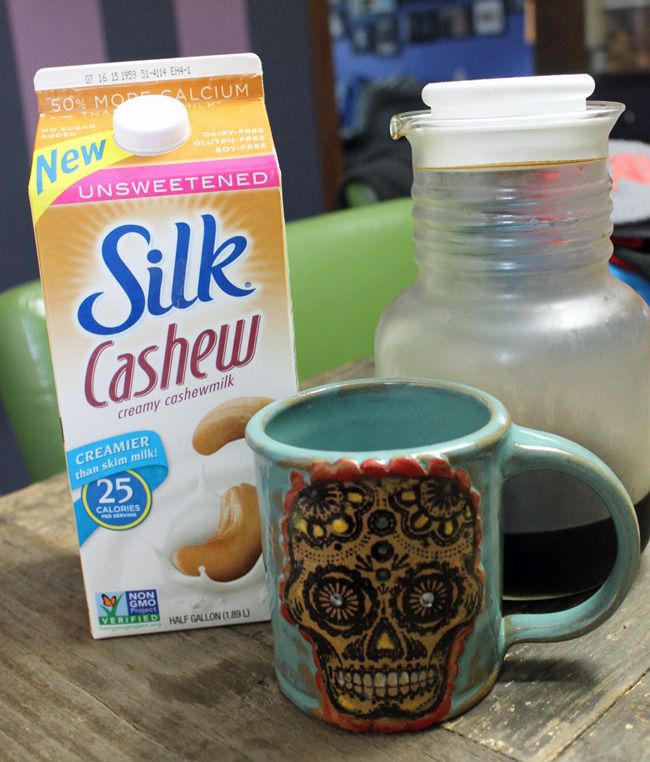 The benefits of Silk cashew milk are that it is creamy but with fewer calories and more calcium than skim milk, and no saturated fat. I would use this on cereal, blended up in a smoothie, or even in cream-based recipes.
Of course, one of my favorite uses for it is in my iced coffee: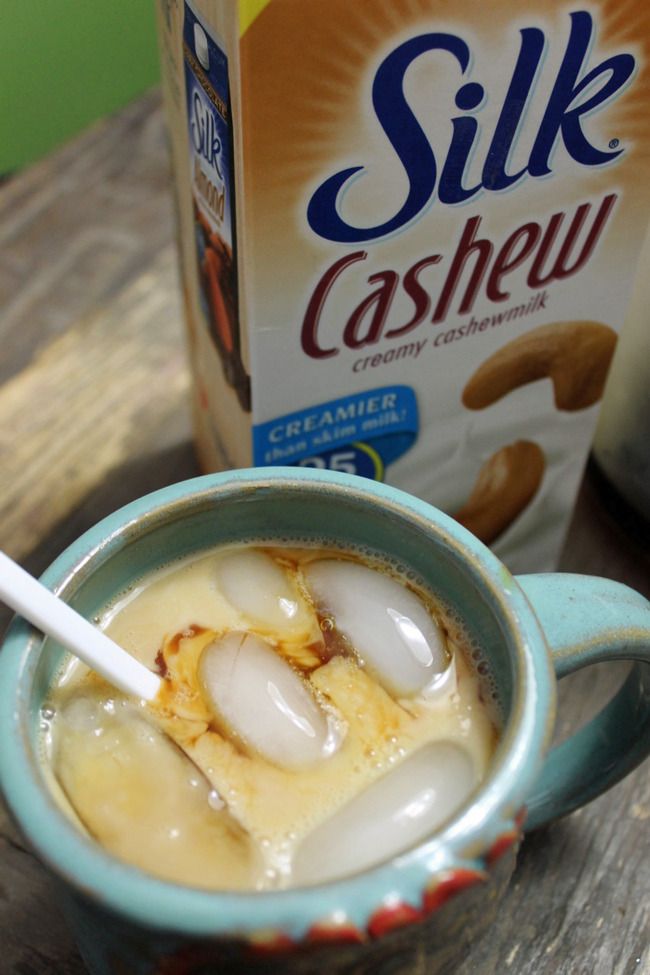 I could really tell the difference in the creaminess of cashew milk. It is thicker than my usual 1% milk, which is a good thing. The only downside for me is that nut-based milks don't have the protein that regular milk has, and it's important for me to really get a lot of protein in as part of
the whole WLS thing
. Otherwise, I'd be totally down with it. If you're watching your caloric intake, it's actually pretty amazing: 25 calories per serving? Whoa!
*** I received these products complimentary from Influenster and/or BzzAgent for testing purposes. ***
Rock On,
Jen @ Hell Razor
now playing: