Hi everyone!
I had some MAJOR thrift store luck this week! I was SO happy to find this baby at Goodwill (of all places)!!! This is the Holy Grail of vintage kitchen pieces. It's a Catherine Holm sauce pot and it's in beautiful condition! I got it for a STEAL...You can find more pieces on
Etsy HERE
.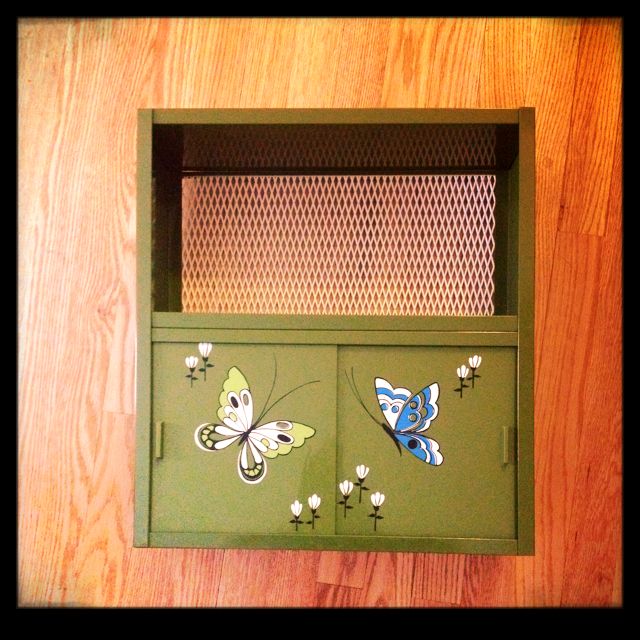 This is a super cute and very sweet bathroom or craft room cabinet. Perfect for holding small items like makeup, toilet paper, crayons, etc... You will see this available for sale at the next
Vintage Garage
(coming up June 21st)!
I found this super creepy Easter Bunny and had to grab it! A pretty awesome statement piece...or you can hide it in odd places around the house to frighten your roommates!
These are Tony Lama cowboy boots... I THINK they are at least 5 years old, but I can't be sure. These boots were a freakin' steal at $9.99. They're normally anywhere between $250 - $1,500+. They fit like a glove!
Until next time!
~Steph @ Calamity Layne