1) Day dress
Day dresses are a quick, comfortable, and easy way to obtain the vintage look you're hoping for in a hurry. Perfect for a day of shopping! My favorite decades are the 40s and 50s because of the materials they used & the cuts. Cotton day dresses from the 50s are somewhat easy to come by and they can be dressed up or down with a cardigan or some pearls. It all depends on your plans for the day!
2) Pencil Skirt
A good pencil skirt should be in every vintage girl's collection! It hugs all the right curves and is extremely versatile.
3) Cute button up top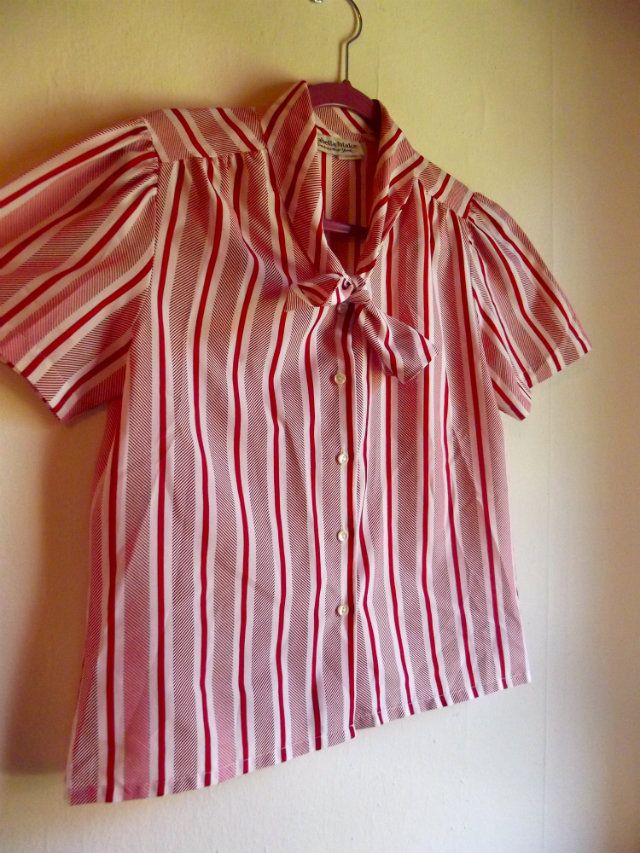 I have a few of these, again…extremely versatile. Can be paired with a pencil skirt, cardigan & belt for a cute office outfit or can be worn tied at the front with a pair of pants or jeans for a casual day.
4) Comfortable shoes
The right pair of shoes can really seal the deal on a good outfit.
ModCloth offers very cute vintage style shoe options
…Honestly their shoes are pretty much the only thing they offer that fits me correctly.
5) Cardigan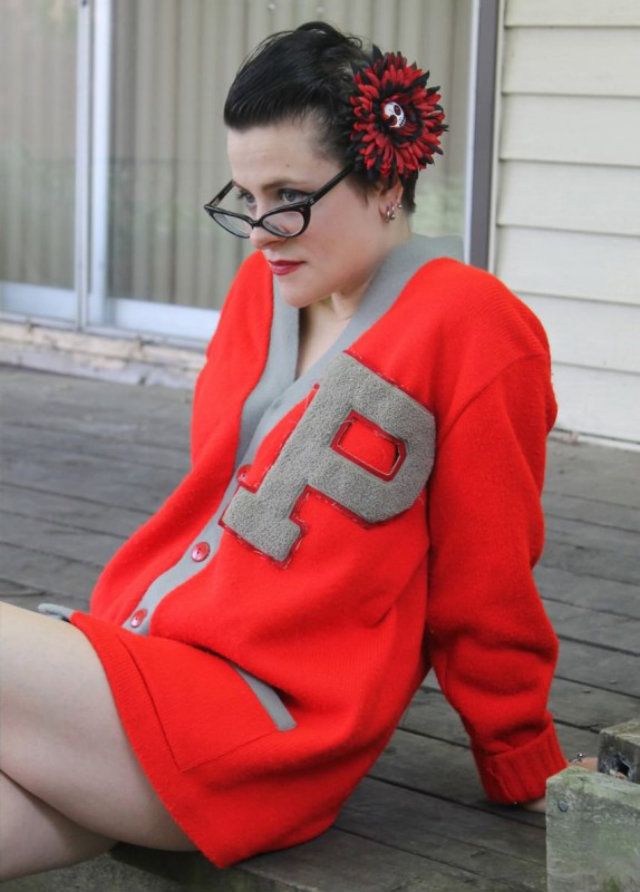 This is my number one go to. Looks perfect over any thing to give you a little vintage edge.
6) Jeans
A good pair of jeans are a great investment, especially if you want to go Rosie the Riviter style. ;)
7) Circle Skirt
Circle skirts are a classic 50s look. They work great with flats or heels and can be worn with just about any top!
8) Coat
No vintage wardrobe is complete without a killer vintage coat. The upside is they are usually made out of heavier warmer material than the made in China coats of today.
9) Purse
The prefect vintage flair for any outfit modern or vintage.
10) Cocktail dress
A cocktail dress is a vintage must…so many amazing options to choose from! Pick one that suits you and go out for a night on the town!
Until next time!
~Steph @ Calamity Layne
Keep Your Hands Off My Gal: Pokey LaFarge & the South City Three