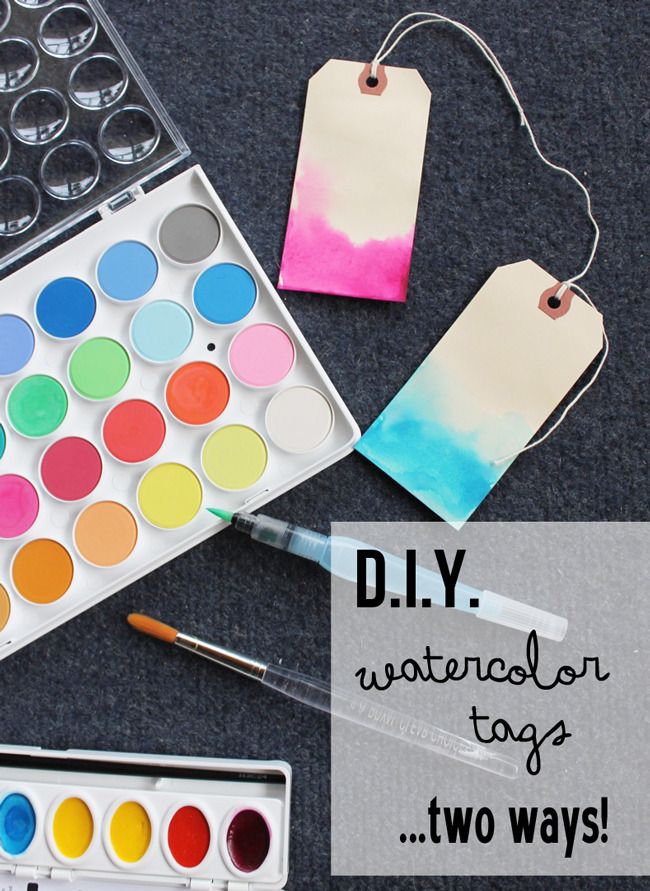 Happy Monday! Today I'm going to share a SUPER simple DIY to make your own super cute watercolor tags for use on gifts, as part of a
pocket letter
project, scrapbooking embellishment or for your planner as a decoration or bookmark!
I was inspired by the Target "dollar spot" watercolor collection to create these tags. It can be really difficult to find specific items that you see online via the dollar spot (just search instagram for
#dollarspot
or
#targetdollarspot
and you'll discover that there are cute things that YOUR TARGET NEVER HAS!), so I created this simple DIY to make a cute item that's similar to things you would see in your local dollar spot, if they actually had everything in stock! :)
Here's what you'll need:
Grab some plain shipping tags. You can get these in the office supply section of most stores. I bought these larger-sized ones, but you could really do any size you like!
You'll also need some watercolor paint and a brush:
I'm not a huge Crayola fan, but this set of mixing colors was recommended by a fellow art teacher, and the color payoff is really vivid! It's worth hunting this set down if you can.
This super inexpensive watercolor set came from Michael's - I think it was like $10 originally, and I used a 40% off coupon to pick it up - I'm really happy with it so far!
A medium-sized fluffy paintbrush. If you'd like to treat yourself to some nice brushes, these are pretty spiffy.
My new favorite paintbrush - the Pentel Aquash Water Brush! I scored one in my latest ArtSnacks box, and it's so cool - you fill the handle with water, and lightly squeeze to add water when painting.
Ok, now you're ready to begin. The first tag design is really really straight-forward: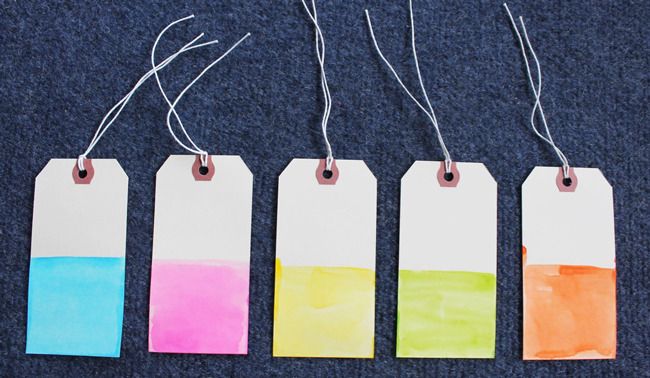 You literally brush a straight line onto the dry tag, and fill in all of the space below the line that you drew. When the first side is dry, flip the tag, and repeat on the other side. Don't be too concerned about getting your line super straight. The slight wavy-ness is what gives it that charm of handmade-ness.
Tag design #2 is slightly trickier by one step, which will create the "bleed" effect of the watercolor paint on your tag, like this:
The secret is to first "paint" your tag with plain water, to wet the surface: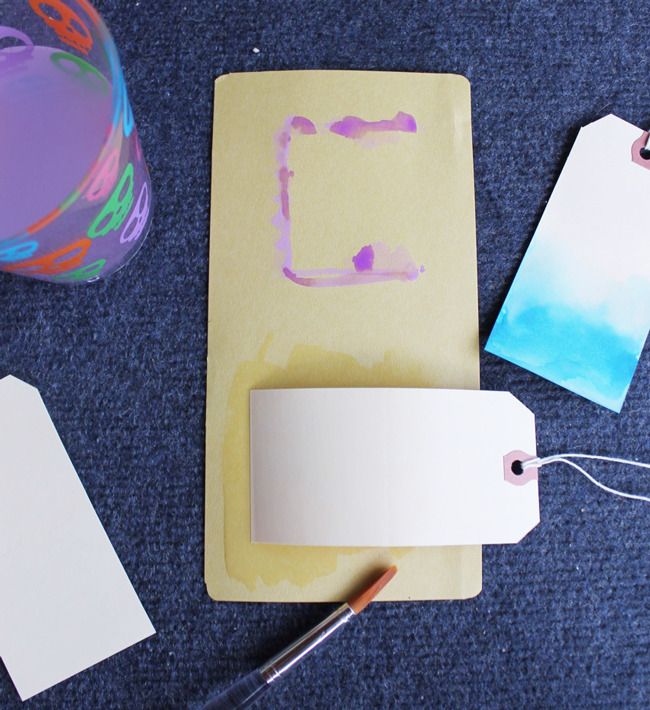 Then, add some watercolor to the bottom section of the tag, and let it sit:
The watered-down wet tag will "wick" some of the color up, to create that bleeded, faded effect. You can play around with the amounts of water and paint to achieve different effects. If you don't think that you have enough color after it's dry, you can still add more water + paint later on.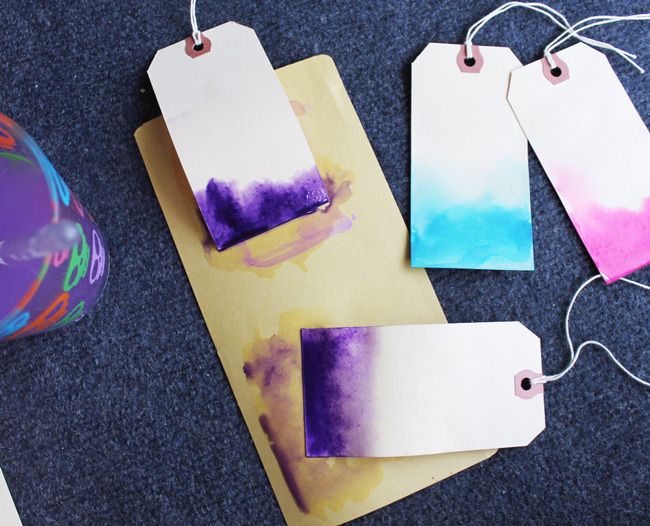 After one side is dry, flip the tag and repeat on the other side. Easy peasy! This is a super fun and super simple crafty project, great for kids, too!
Rock On,
Jen @ Hell Razor
now playing: