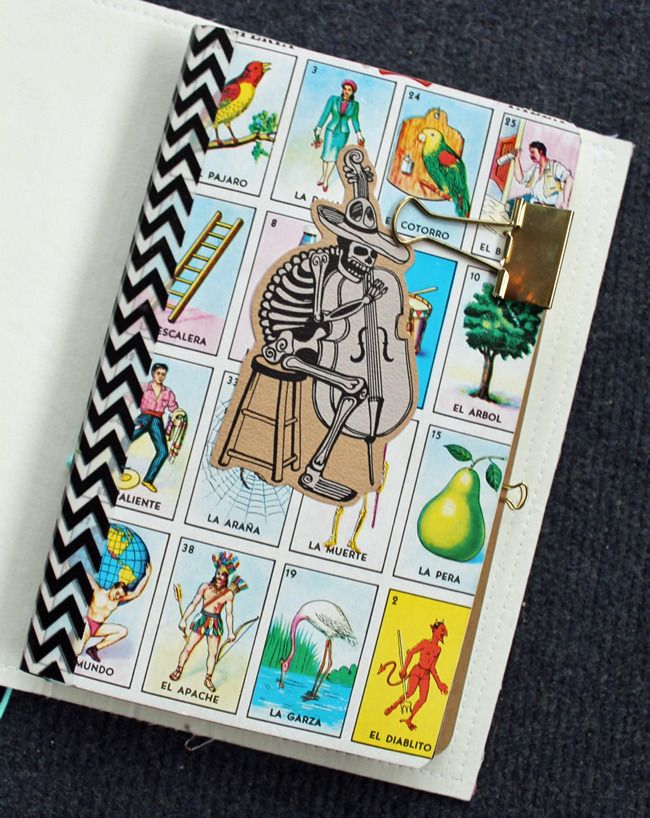 A while back, I posted an
ode to my Filofax planner
, and showed you all of the cool things I had in it, and how I organized all of the parts. Well... then I found out about traveler's notebooks, aka the
Midori
. And I fell in LOVE. Mostly because this system doesn't have rings, so I can write on the whole page - both pages - without having to maneuver against the binder rings, or spiral rings (if you're an
Erin Condren
person). And I can cram as few or as many separate notebooks as I want in it.
The best overview of the traveler's notebook system and why it's so awesome can be found in
this video
by
TheResetGirl
. She also lists some great resources for inserts and covers!
So far, I already have one "faux" dori (the term given to any traveler's notebook cover that is not the actual Midori brand) devoted to my daily planner/calendar, and one specifically for my art journal(s). I'll save all the gory details of my actual notebooks for another post though. Today I'd like to talk about customizing your art journals using some of the techniques I've learned.
Cori (aka TheResetGirl) has another YouTube video that I loved that detailed
how to customize your traveler's notebook inserts
that coincidentally work AMAZINGLY well for
Moleskine journals
, too. In fact, I used her technique to customize my Moleskine (
Cahier Journal/plain
) in the top photo of this post. I used a couple of
Loteria
cards for the front & back, and a cutout from a greeting card I had saved as an embellishment on the front.
After customizing my Moleskine, I kind of became addicted to making cute art journal covers using fun scrapbook paper and embellishments. I went to a bunch of different stores and searched online for the perfect designs... as tends to happen to me, I had specific designs in mind and was UNABLE to find them anywhere. Hrm. For instance, glasses paper. I had seen some cute glasses paper examples all over instagram, but couldn't find any to save my life (still can't).
What do I do in this case? I DIY it! One
lino cutter
+ some
EZ cut material
later = custom eyeglasses stamp:
I used a stamped eyeglasses print as an embellishment for one of my notebook inserts, which you can see below. My next mission is to print this as an all-over design on paper to cover another notebook.
The next design on my wish list was donut paper. Again, no luck... until I discovered digital scrapbook paper on Etsy. You buy a "pack" of designs (usually .jpg files) and can print out your own paper! Of course, you should have a decent printer and a supply of ink on hand, which can be a drag, but I was able to get something almost exactly like I had in mind!
This donut paper came from the shop
LilyGirlPaper
on Etsy. I then bought another donut-themed pack from another shop in order to get this sprinkle design (seen below) - via
PrintableSupplies
on Etsy.
I like the idea that digital scrapbook paper give me the ability to find exactly the design I want. I don't like that (even if the file is 12"x12") I'm limited to 8.5"x11" size (most store-bought papers are 12"x12") - because of my printer limitations. And of course, ink. Why is ink so dang expensive and why does it disappear so quickly?
The art-themed embellishments on these notebooks came from a local scrapbooking store that I visited while on my hunt for glasses paper. Sadly, they were going out of business. Where am I supposed to get scrapbook supplies now that's NOT Michael's? Argh.
The last notebook below was decorated using digital scrapbook paper that I printed out, too, but it's NOT from Etsy. I made it myself! I knew I wanted black hearts on white background, but I wanted something that looked hand-drawn. All of the papers to purchase had perfectly shaped and lined up hearts. I pulled out my iPad and drew these hearts myself with a stylus!
I took the iPad file into Adobe Photoshop and tweaked the design into a 12"x12" format (because that's how they come on Etsy). I printed it out, and used
the afore-mentioned technique
that I learned from TheResetGirl to cover the front and back.
Would you like to print some awesome hand-drawn black and white hearts paper for yourself? Well, guess what? - I'm giving away my digital file for FREE! For personal use only, please, and if you would like to feature any projects that use this design on your blog, instagram, or social media channels, go right ahead, but please credit back to the source. (Link to download below the image.)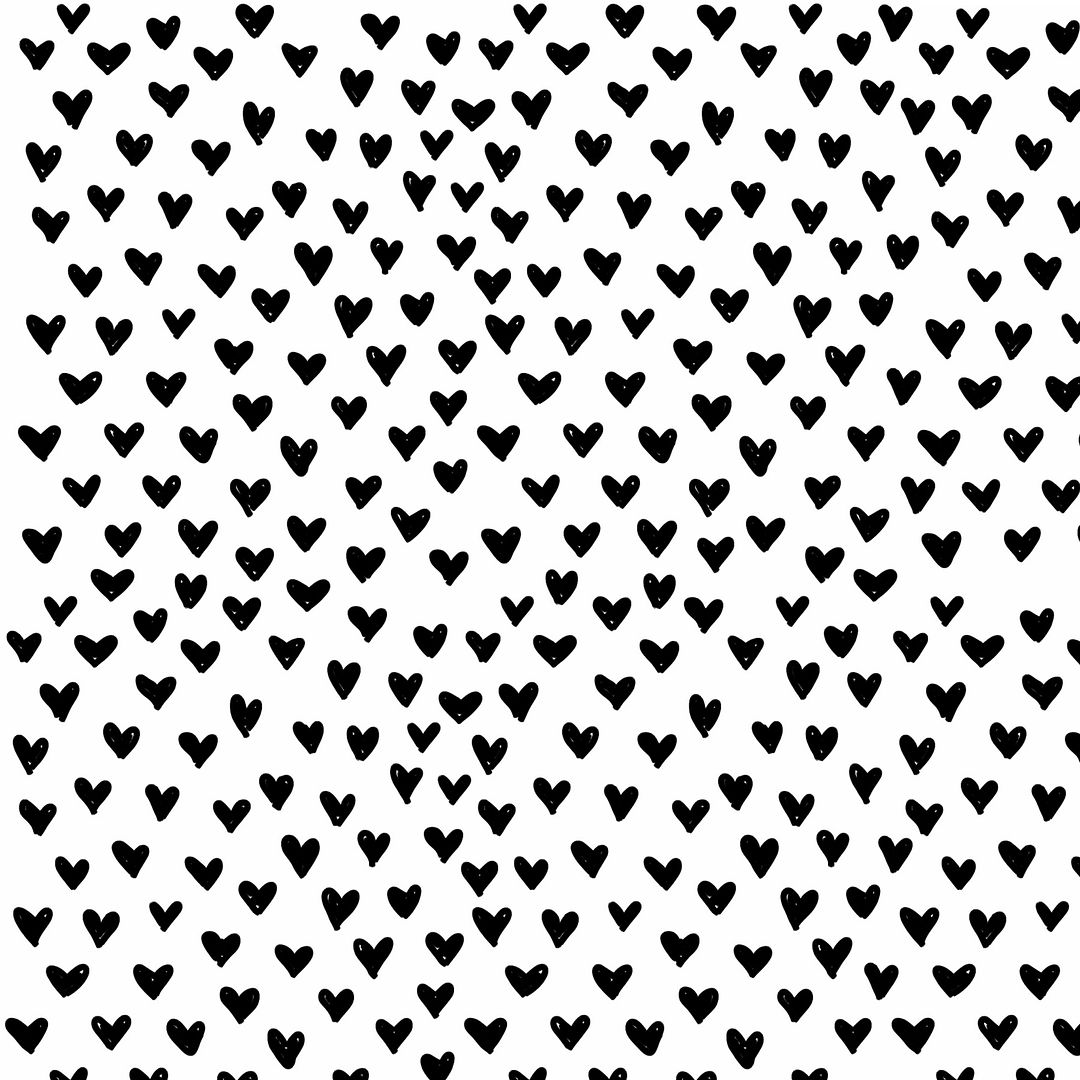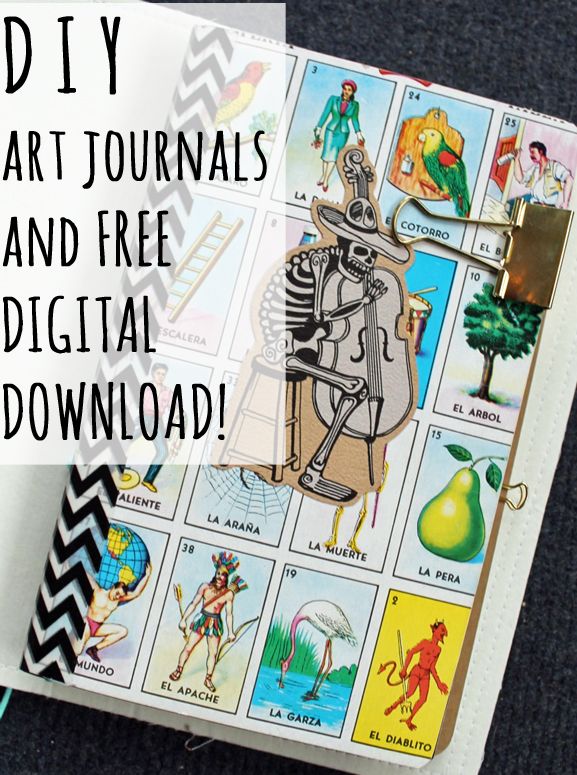 I'd love to see what you come up with using my free digital scrapbook paper file! Will you cover some of your own art journals or traveler's notebooks? Make a greeting card? Use it for actual scrapbooking? The possibilities are endless!
Please
tag me
or comment if you do use this heart pattern in your next project!
Rock On,
Jen @ Hell Razor
now playing: